From in-depth articles about informative topics to detailed reviews of products used by medical and recreational consumers, CNBS is the definitive resource for those hoping to learn more about everything related to cannabis. Peruse the categories to find articles on various topics or use the search function to locate an article on a specific subject.
---
Cannabinoids
Cannabinoids are the power behind cannabis – from marijuana to hemp. What are cannabinoids and what do they do?
Although these compounds are tiny, their impact on the brain and body are responsible for all of the medicinal and recreational effects of cannabis.
The Cannabinoids category is a comprehensive resource to the best-known cannabinoids (THC and CBD), as well as lesser-known-but-widely-researched cannabinoids that play a huge role in the impact that cannabis has on the body. Such a guide is helpful both to medical marijuana consumers as well as recreational consumers who wish to make the most of their cannabis experience.
Category Pages:
---
Cannabis 101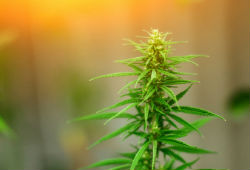 Cannabis is an ancient plant; it's been farmed for industrial, medical, and recreational purposes for thousands of years.
During that time, it's developed almost a mythical status, with stories circulating about the origins of its use, prohibition in many countries, as well as an entire culture devoted to its consumption and celebration.
When was the earliest known use of cannabis? How did it find itself prohibited and stigmatized in countries such as the U.S.? What does the term 420 mean and how did it become associated with marijuana consumption? How does one make a proper cup of cannabis tea?
Cannabis 101 covers all of these topics and more.
Category Pages:
---
Cannabis and Pets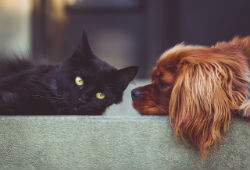 As cannabis has become legal in more places, a growing number of people are beginning to have questions about cannabis and pets. Does medical marijuana for pets work the same way it does for humans? What is the difference between giving a dog or cat marijuana and giving them CBD or hemp products? Is it dangerous if a pet breathes marijuana smoke or eats marijuana edibles?
Cannabis can be effective for everything from pet pain and anxiety to nausea and seizures. At the same time, owners must be cautious to avoid accidental THC toxicity. Cannabis and Pets is a guide to everything related to cannabis and people's furry, winged, and scaled friends.
Category Pages:
---
Cannabis Types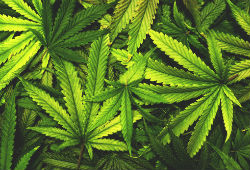 For those who are relatively new to the world of cannabis, there are two kinds: hemp and marijuana.
Cannabis connoisseurs know better: when it comes to marijuana, the options range through a multitude of strains. These strains are divided into three different cannabis types: sativa, indica, and hybrids.
The Cannabis Types category is an in-depth guide to the differences between the three main types of marijuana, as well as ruderalis, a lesser-known species. Visitors will also learn about industrial hemp and how it differs from marijuana.
Category Pages:
---
Concentrates & Extracts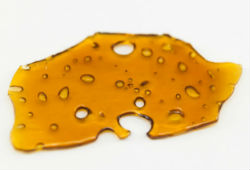 When it comes to consuming marijuana, dried herb or flower is the most popular form of cannabis. However, dried cannabis isn't the end of the story. Many people also enjoy marijuana in the form of extracts and concentrates.
Extracts such as kief and hashish have been consumed by cannabis connoisseurs for many years. Meanwhile, although concentrates such as butane hash oil (BHO) and tinctures have been around for some time, they've exploded in popularity due to being offered for sale at legal dispensaries in many places – providing access both to consumers who have never before tried marijuana in this form as well as those who are familiar with extracts and eager at the ability to shop a huge selection of products.
The Concentrates & Extracts category walks visitors through everything they need to know about these potent products, their effects, how they're made, and the many ways they can be used.
Category Pages:
---
Cannabis Health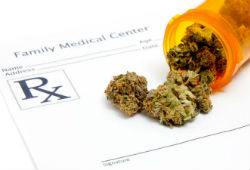 Ever since approval was given for the very first medical marijuana in the late 70s, medicinal cannabis has been celebrated by some even as it has raised eyebrows among others.
Is medical marijuana truly a magical cure for a wide variety of illnesses and ailments? The Cannabis Health section puts aside the hype and looks into the science behind using cannabis for medical and health purposes.
In addition to this, it also looks into the potential effects of cannabis on health. Can marijuana cause cancer? Does it help or exacerbate anxiety? Is consuming marijuana before working out a good idea? These questions and many more are answered in this informative category.
Category Pages:
---
The Cannabis Industry
Category Pages:
---
Cannabis Seed Banks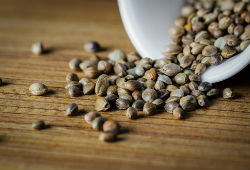 With cannabis legalization sweeping the globe, a growing number of people are legally able to grow their own marijuana. This is beneficial for medical and recreational consumers who would like easy and affordable access to specific strains grown just the way they like them.
Cannabis seed banks offer access to a wide variety of marijuana seed strains from marijuana hotspots such as Amsterdam and all over the world. In addition to seeds, many of these companies also sell growing supplies  and offer tips to people who are just getting started.
The Cannabis Seed Banks category is a guide to the most reputable cannabis seed banks in the industry. From the most reliable seed banks to well-known seed breeders, each review breaks down the seed bank according to reputation, product selection and quality, shipping options, as well as discounts and coupon codes offered.
Category Pages:
---
Drug Test Kits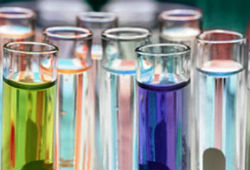 For many years, when people acquired cannabis or other substances it was impossible for them to tell what ingredients were actually in a pill, powder, or baggie. Drugs that are laced or substituted with other substances can cause unpleasant side effects, overdose, and even death.
Drug testing kits changed the landscape for consumers, giving them the ability to discover the actual ingredients in a substance within just a few minutes at home, a festival, a party, or a club. While the companies that manufacture drug test kits do not condone unlawful behavior, they do promote harm reduction through education and empowering consumers.
The reviews in the Drug Test Kits categories examine the most reliable drug test kits made by the industry's most reputable manufacturers. They cover cannabis test kits, cocaine test kits, MDMA test kits, LSD test kits, and more. While test kits can help consumers be certain of what they're taking, drug test kit review can help them be certain they're using a test that can be trusted.
Category Pages:
---
Online Headshops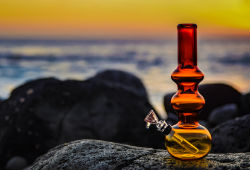 For decades, corner store headshops have been just as much a part of cannabis culture as tie-dye, long hair, and love beads. They're the places cannabis connoisseurs would turn to in order to find their favorite rolling papers, bongs, pipes, and more.
As the cannabis landscape has begun to shift into the mainstream, many headshops have broken their brick-and-mortar bounds and have gone online. Free from concerns about staffing an actual store or having to limit stock due to space restrictions, online headshops have become the go-to resource for shoppers looking for unlimited selection.
They're also a place where cannabis consumers from all walks of life can go to find a huge variety of marijuana-related products, from medical consumers looking for more effective methods of dosing to recreational consumers seeking exciting new ways to enjoy their favorite pastime. The Online Headshops category reviews the best of these businesses according to their reputation, product selection, customer service, and more.
Category Pages:
---
Rolling Papers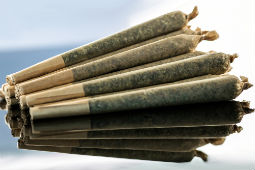 There's an art to rolling a perfect cigarette, whether it's filled with cannabis, tobacco, or some other type of herb. Rolling your own is a time-honored ritual that has garnered legions of RYO enthusiasts who won't enjoy their dried herb any other way.
RYO is about more than the ritual, however; it's also about the kind of rolling papers that are used. Rolling paper selection includes more than just different sizes; there are also a wide range of materials and thicknesses – from standard papers to superfine rice papers and even ones made of hemp.
The Rolling Papers category is a definitive guide to the most well-known and high-quality rolling paper brands on the market today. Visitors are certain to find something to interest them here, whether they've been rolling their own for years or are just learning how and aren't sure where to begin in terms of rolling paper selection. From connoisseur papers to fun flavored options, this category covers it all.
Category Pages:
---
Weed Grinders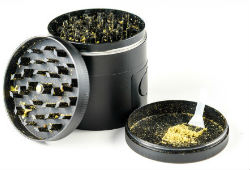 Although vaporizing oils and dabbing concentrates has grown in popularity, cannabis consumption still has its beginnings in the humble cannabis flower. In order to properly smoke or vaporize marijuana flower, consumers must be able to break it down into even bits to allow optimum heat flow. To do this, a good-quality weed grinder is a must.
As with most cannabis tools, weed grinders can be found in every headshop in the land – and in every imaginable shape, size, color, and material. Is a metal grinder better than a plastic weed grinder? What's the difference between a three-piece weed grinder and a four-piece one? Is it better to get a large one or a pocket grinder?
The Weed Grinders category answers all of these questions and more. It contains guides on how to choose a weed grinder, as well as how to use one in order to get the right consistency for a nice smoke or vape session. With in-depth reviews of top weed grinder brands and models, even consumers who are completely new to consuming cannabis flower will feel confident in making a good choice.
Category Pages:
---
Weed Scales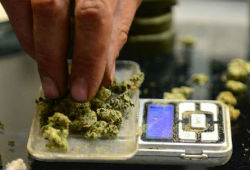 While grinders, rolling papers, and even vaporizers are accessories that many cannabis consumers purchase, early on, many of them eventually discover the need for a high-quality set of weed scales.
Weed scales come in handy for everyday cannabis connoisseurs who need to check the weight of a bag of flower or a dab. Like most cannabis-related items, they also come in a variety of different brands, shapes, and sizes.
The Weed Scales category walks readers through choosing the best weed scale for their purposes, whether it's a large, multi-purpose scale or a small one that can fit in a pocket and travel incognito. It's a definitive guide to the most reputable brands and reliable models of weed scales both for the casual user and the cannabusiness owner.
Category Pages:
---
Weed Vaporizers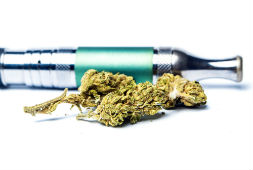 While cannabis traditionalists swear by their rolling papers, pipes, and bongs, weed vaporizers have taken the cannabis community by storm. These devices offer a cleaner, smoother way to enjoy marijuana without combusting and smoking it.
For a shopper who is new to weed vaporizers, the array of options can be dizzying. Amongst all the various brands, there are desktop vaporizers, those that are large and somewhat portable, ones that can be easily packed up and taken places, and those that are small enough to fit in a shirt pocket. Beyond that, there are even more options and features: convection or combustion heating, various temperature control settings, the ability to handle concentrates as well as flower, and more.
The Weed Vaporizers category is a one-stop guide to everything the savvy cannabis connoisseur needs to know about buying their first (or their twentieth) weed vaporizer. From large and expensive desktop flower vaporizers to sleek and stealthy dab pens, this category is a definitive guide to the best cannabis vaporizers on the market today.
Category Pages:
---
Dab Rigs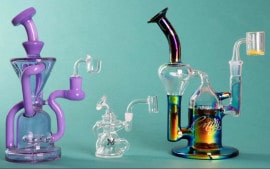 Dab rigs are an innovative way to consume cannabis concentrates. As new, exciting methods to extract compounds from cannabis flowers progressed, consumers required a delivery system to handle intense heat and efficiently cool smoke. The dab rig has accommodated the rise of concentrates and has become a staple of the cannabis community.
Today, dab rigs are made from various materials, come if different sizes, and utilize several types of technology for decarboxylation. Users can choose from heating their extracts with a blow torch or using electricity to achieve their ideal burning temperatures. In addition, dab rigs range in filtration systems that are becoming increasingly advanced, further optimizing the dabbing experience.
We've built a comprehensive collection of articles covering everything you need to know about dab rigs, from different types to how to find the best products online. Our guide covers the following topics:
Category Pages:
---
Smoking Pipes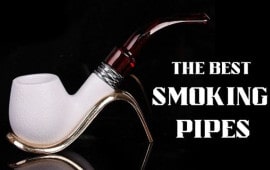 Smoking pipes are a fundamental component of the cannabis community. From minimalistic, reliable pieces that get the job done to advanced smoking apparatuses that push the limits of what was thought possible, we cover every type of pipe available to buy online.
For many cannabis consumers, the smoking pipe is a rite of passage, providing the simplest way to consume marijuana in all its incredible forms. However, recent improvements incorporating advanced filtration systems and unique designs allowing discreet consumption have revolutionized the classic smoking method.
At CNBS, we've curated a comprehensive assortment of articles covering smoking pipe materials, including glass, metal, acrylic, wood, and clay. In addition, we explore various styles like spoon pipes, sherlock pipes, one-hitters, and many more.
Check out the following categories below to learn everything you need to know about smoking pipes!
Category Pages:
---
Cannabis Seeds Buyer's Guides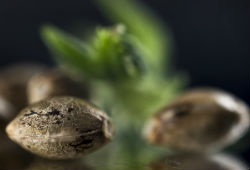 As with all types of agriculture, different plants grow best in different parts of the world, depending on their ideal growing conditions and the climate of the location. Unlike most other plants, cannabis varies in legality depending on location, sometimes right down to the state or local level.
Because of this variation, it can be difficult to find information on how to buy and grow cannabis seeds, whether it's even legal to have them where you are, and what type of seeds will grow best in your local climate (in case you are growing outdoors).
This category solves that problem by providing up to date information on local laws across the globe, as well as recommending high-quality seed banks and resellers that ship worldwide.
When it comes to common cannabis seed buying questions like where to buy, how to buy, and even what to buy, the guides in this category have got all the answers. It's a great place to start for anyone who's interested in growing cannabis, but unsure how to get started.
Category Pages:
---
Best Cannabis Seeds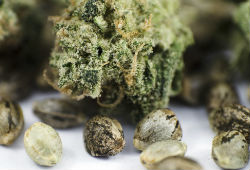 With thousands of different cannabis strains on the market and new ones being developed all the time, there's an incredible amount of choice when it comes to finding the best cannabis seeds to buy online. Add to that the fact that each breeder makes their own unique version of every strain, and they also come in auto-flowering, feminized, and regular versions. There are nearly infinite options out there!
Each of these slightly different versions has its own set of unique characteristics, though they will each have many things in common. Depending on the strain, breeder, or seed type, things like THC level, taste, effects, plant shape, flowering time, preferred environment, and other elements can vary.
All of those endless options would be a nightmare for any individual to sort through and rank. Luckily, it's already been done.
This category contains all the information needed to find the best cannabis seeds in any category, whether it be autoflower, kush, high yield, cheap, purple, or just the absolute best overall. It also contains specific strain reviews which act as complete buyer's guides to buying and growing those particular strains successfully.
Category Pages:
---
More Cannabis Resources
---
CNBS – The Wonder Weed
It goes by many names. Whatever you choose to call it, you're talking about a plant whose profound application can be traced back into the deepest recesses of human history.
We have long been fascinated by the curious effects of cannabis and the many roles it plays in personal, medical and industrial use. Archaeological evidence suggests that cannabis has had a part in human society since as far back as 12,000 years ago, when it was cultivated for whatever purposes people deemed fit in their daily lives.
Cannabis is believed to have evolved and originated in the Central Asia region, where records of its medical use can be found as far back as 4000 B.C. During this time, it was used not only as an anesthetic during sickness, childbirth and surgery, but as treatment for a variety of diseases, both physical and mental.
There are two dominant subspecies of cannabis that have divergent qualities, which have been fostered and cultivated throughout human history. What we call marijuana today is the psychoactive subspecies of cannabis that gets you 'high' when consumed (smoked or eaten), while hemp is the non-psychoactive variation of cannabis and finds purpose in a wide variety of industrial applications.
What's All the Fuss About Marijuana?
Since ancient times, the psychoactive subspecies of cannabis, marijuana, has been used for recreational, spiritual and medicinal purposes. It had its place in spiritual rituals as an instrument of achieving enlightenment and meditation. It was used as a means of inducing euphoria or an entertaining indulgence during pastime. It was recognized ubiquitously as a medical treatment for psychological ailments and diseases that affected members of our earliest societies.
If you ask someone why they use marijuana today, you are sure to get a colorful response.
As a recreational substance, marijuana produces a wide variety of effects that could give you plenty of reasons to happily indulge in its use. Getting 'high' is the alteration of conscious perception that is associated with consuming marijuana and is often described as an enlightening and agreeable experience.
Depending on the strength and dose, it can last for several hours and include symptoms such as general contentedness, increase in sensation, increased awareness, a heightened libido and increased appetite. Many people claim that marijuana provides inspiration and deeper interest in associating oneself with the world around them. As such, marijuana is often used as a treatment for depression and seen as a motivating factor for self-actualization in the absence of a healthy chemical balance where happiness and content are instinctive and naturally present.
In most cases, those who enjoy the recreational use of marijuana are simply doing so to have a good time. Medical and metaphysical motives aside, marijuana use is seen as a safe and relaxing alternative to the consumption of alcohol and other conscious-altering substances.
Medical Cannabis
It apparently did not take humans long to recognize the potential benefits of using cannabis as a medical treatment for a wide-range of unwelcomed conditions and diseases. Today, those who argue against the application of marijuana as a legitimate medical treatment are often doing so on behalf of pharmaceutical interests whose profits soar uncontrollably in absence of alternative medicines, or simply are unable to accept it in light of lacking scientific evidence that would otherwise offer a convincing testimony of its medicinal properties.
Unfortunately, widespread federal regulations and lobbied interests have prevented thorough scientific testing that could grant credibility to the medical benefits of cannabis and allow it to surface as a truly safe and effective medicine for a broad spectrum of physiological conditions.
This has not, however, prevented a growing number of doctors – and patients -all over the world, from administering medical cannabis as a treatment for various conditions and diseases.
Marijuana, the psychoactive subspecies of cannabis, contains a compound known as THC, which is found in only trace amounts in its close relative, hemp. THC is the compound in marijuana that gives it the psychoactive properties that differentiate it from hemp and produce a 'high' when smoked or eaten. Inversely, hemp contains a greater amount of a compound know as CBD, which is only found in trace amounts in marijuana. This compound is extracted from hemp to produce CBD oil, which is used for medicinal purposes.
Interestingly, both of these chemical compounds, known as cannabinoids, have been shown to have unique medical applications, thus granting cannabis, as a whole, exceptional domain as an alternative medical treatment. Depending on the condition a person has, a doctor who has a familiarity with the many different strains of cannabis will be able to provide a well-suited prescription for their particular case.
These are just some of the conditions treated with medical cannabis (in THC and CBD form).
Glaucoma
During marijuana's heydays of the 60s and 70s it was discovered that this resourceful plant not only promoted ideals of world peace and harmony but was also an effective treatment for glaucoma. Because marijuana decreases intraocular pressure in the eye that can cause optic never damage and lead to glaucoma, it quickly became a useful treatment for stopping this degenerative disease in its tracks.
Morning Sickness/Nausea/Vomiting
A study conducted on morning sickness in women found that an overwhelming majority found marijuana to be effective in treating symptoms of morning sickness. It has also proved to be effective in reducing symptoms of nausea and vomiting in chemotherapy patients to a greater extent than conventional drugs – without the negative side-effects. There is a resounding consensus amongst medical marijuana advocates that it is an unequalled treatment in both effect and safety for the general out-of-sorts condition.
Anxiety
People suffering from anxiety are increasingly likely to opt for medical marijuana treatment over prescription drugs due to heightened awareness and hope for alternative treatment. Because prescription drugs are laden with negative side-effects and complications, choosing a safe, effective treatment is becoming a matter of having the right information.
Pain Relief
Cannabis is gaining recognition for the treatment of chronic pain in association with neuropathic diseases such as fibromyalgia and inflammatory conditions such as rheumatoid arthritis. As a safe alternative to opiates, it is used as a palliative treatment for pain relief in conjunction with conventional treatments that address these diseases.
Depression
Marijuana's effects have been reported to combat depression in case studies which showed that people who consumed marijuana occasionally or daily displayed less symptoms of depression than those who did not. With the increasing prevalence of medicinal marijuana worldwide, it is becoming a common first-line treatment against depression and its symptoms.
Alzheimer's Disease
A study conducted in 2006 discovered that THC inhibited the growth of "Alzheimer's plaques" in the brain by preventing specific enzymes from playing a role in creating these formations and the protein clumps whose presence prevents the normal function of a person's memory and cognitive abilities, leading to Alzheimer's disease.
These are just some of the medical applications of cannabis, and there is a growing interest in its broader potential with credible studies currently underway.
Cooking with Cannabis?
Because cannabis is full of surprises, it should be no surprise that cooking with cannabis is a good idea.
Apart from the recreational excuse of getting stoned on warm and gooey brownies with your friends, cannabis offers a procession of health-related reasons to spice up your next meal with a little bit of weed.
Cannabis is, after all, an herb, and we know that herbs tend to be loaded with nutritional properties that make them more than just a tasty addition to our favorite meals. Cannabis is full of essential vitamins and nutrients such as magnesium, iron, vitamin a, vitamin e, zinc, omega fatty acids, amino acids and others.
Chow down on some hemp seeds everyday and enjoy the health benefits of cannabis minus the buzz. Cook with hemp milk by extracting it from the seeds for the ultimate plant-based health boost to your meal. For those looking for psychoactive effects or in need of medical treatment, food infused with cannabutter and canna oil offers the preferred dosage of THC or CBD.
Thanks to the growing interest in cannabis application worldwide, you can find a legitimate list of delicious cuisines that infuse cannabis ingredients with delicious foods for a complete meal with the added effects you're looking for – not to mention the health benefits of the cannabis plant.
Hemp: the Other Fiber
The reason why hemp is not commercially industrialized worldwide as the solution to our fiber-based needs (amongst countless other applications) is a mystery to some and the subject remains in limbo of hot debate. Because of the implication of cannabis as an illegal drug in many countries, there are stringent regulations often placed on the growth and production of hemp – despite its incredible utility and broad spectrum of commercial applications.
Hemp is believed to have been one of the first plants to ever be industrialized by humans for use as a fiber, as long ago as 10,000 years. Even in prehistoric times, we realized the industrial potential of hemp, which today has increased in proportion to the technology and demand of its qualities.
As a fiber, hemp's usefulness is a unique characteristic that is difficult to match. Because it is one of the fastest growing plants, it can be mass produced and harvested as quickly as the need to meet demand. It is more durable than cotton, and makes a strong and versatile fabric that is ideal for the production of clothes, rugs and textiles.
Hemp has been invaluable in the production of rope throughout human history and is the traditional rope making fiber in many parts of the world today. It is strong, flexible and water-resistant, making it perfectly suited for shipping application as a component of ropes, nets, sails and other riggings.
Hemp and the Future
Hemp's industrial practicality is far-reaching and becoming more and more relevant as the need for sustainable materials and practices are a growing focus and necessity of the modern world. In the past, hemp oil was a popular choice for lamp oil, however with the advent of petroleum based fuels was replaced and fell out of general use.
Today, hemp oil makes an efficient and renewable substitute for gasoline in diesel engines. As a biofuel, it is a less harmful alternative to carbon monoxide producing fossil fuels. Hemp can even be made into a plastic, and makes a wonderful alternative to traditional plastics, which require fossil fuels and toxic chemicals to produce.
Hemp can even be made to take the shape of building materials and substitute wood as well as many other materials that are required to build homes and structures. Some of these materials include components that can build walls, panels, shingles, pipes, and even paint. Hempcrete is a fireproof, waterproof, insulating and pest-resistant material used in the building of homes that is a sustainable and highly effective bio-composite construction alternative.
Hemp is becoming adopted as the sustainable material of choice in a vast array of capacities, and with increased awareness, is likely to become a household name and the staple of various future industries.