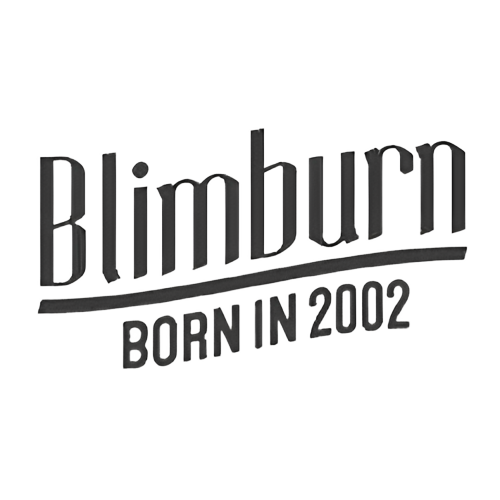 Blimburn Seeds is one of the world's longest-standing online seedbanks built by true members of the cannabis community. Their enthusiasm has taken the Blimburn name to new heights over the past two decades, allowing their brand to become world-renown.
However, there are some caveats: slow browsing and pricing confusion can lead to unhappy customers and missed opportunities.
From a business that's been around for 20 years and a promo always one click away, does buying from Blimburn blister through the green of your wallet or bargain-deal their way to your greenhouse? Find out in our full review below.
Quick Links – Blimburn Seeds Online Seed Bank:
---
Origins, History, and Reputation of Blimburn Seeds
Blimburn Seeds has been around for going on two full decades now. Since their inception, they've adapted well to the changing tides of industry, community expectations, and regulations.
Science and Researched-backed Grow Enthusiasts From the Get-go.
Founded by Sergio M., Blimburn Seeds began growing and selling their unique strains of marijuana in 2002.
The business is based in Barcelona, Spain. But that doesn't stop them from serving the globe with their incredible seeds. In fact, they make it a point to showcase their high-quality marijuana seeds by attending expos in major regions, including Europe, Canada, and the US.
They also provide seeds to local distributors, so their website isn't the only place you can find their products.
Outstanding Customer Satisfaction Rating.
We know folks love Blimburn, if not for convenience, then for their unique strains. They wouldn't be around for 20 years if they weren't doing something right!
Unfortunately, due to Trustpilot issues in 2022, the 3rd-party ratings service shut down Blimburn Seeds' profile where they had a steady 4.4-star rating. So now we must rely on what we have: Blimburn 1st-party site reviews and Google Business.
Google Business gives them a 4.6-star rating, with customers praising the experience, the prices, and the quality. All 3 things in which Blimburn, themselves, claim to have top-notch skill.
As for reviews on their own site, the seedbank claims to have over 150k happy growers from around the world. We can't fully trust the company's lack of tampering with reviews (e.g., rewriting, fake postings, or removing negative ones). Therefore, we hope you take what you see on their own site with a grain of salt.
But rest assured, this company is good. If the only 3rd-party proof available is from Google Business, then so be it. We'll take what we can get.
---
Product Review and Browsing Experience for Blimburn Seeds
There is not a single doubt that Blimburn can deliver when it comes to high-quality, unique strains of weed. Some of their strains are the highest searched on Google to this day, which should settle your expectations for the better.
But this online weed seedbank doesn't just sell their own (it would be an incredible feat to have over 900 of their own seeds). You can shop and compare between Blimburn and other brands of the same strain to get the best deal.
"The Largest Marijuana Seeds Bank Online" With Over 900 Strains.
This is easily your next seedbank of choice (or at least a solid runner up) when shopping for your next batch of seeds. Blimburn carries the most popular—and more—which includes:
Blackberry Moonrocks
Café Racer
Peanut Butter Breath
Girl Scout Cookies
Gorilla Purple Auto
That's just the name a few. The conclusion is this: if you want to find a seed, look here. Blimburn Seeds will have it.
Sub-par Browsing Experience Means You Should Know What You Want Before Searching.
For a brand that's been around for 20 years, you'd expect a better website. It's not terrible, by any means, but it is sub-par.
The homepage is messy and cluttered. They do have a big banner detailing the latest deal, which we're all for. But the big "Sign up to spin and win!" box that floats at the bottom of the page is quite annoying.
Products are organized into categories, like the following:
Feminized
Autoflowering
Fast Flowering
CBD Seeds
And then there's the Blimburn Seeds section, which provides even more categories. What we're getting at is there are many ways to find seeds. There is a method to the madness, we just wish it was a bit cleaner looking.
Filtering once you're in a category is not only present, it's necessary. You're faced with an endless page of marijuana seeds for sale—and that might mean 998 all on one page. The only way to manage the inventory is to filter it down. Luckily there are many filters to choose from:
THC Level
CBD Level
Flowering Time
Flowering Season
Mood Effects
So even though browsing is a pain, you can certainly find what you're looking for with a bit of effort.
Pricing Can Be Misleading, but Never Unexpected.
Another low point is how this seedbank displays their prices. On the product pages, pricing is normal. You see what you pay for in the cart. But on search results and category pages, pricing is per seed.
You'll see something like €4.71/seed, but when you click the lowest option is for a package of 3 seeds. Meaning: you pay €14.13, not €4.71. That can be disheartening for those browsing on a budget.
Luckily many strains have a deal associated with them, so you're bound to save.
Overall, pricing is average to affordable. You will find strains in all categories, but no price tag will shock you. If you're here to buy cheap, you can do that. If you're looking for something unique, you'll find that too with a higher price point.
---
Blimburn Seeds Promos, Sales, and Deals
There is never a bad day visiting BlimburnSeeds.com if you're looking for a deal. There's always something on offer. Even if there isn't, you still have the chance to build up reward points to get a tasty discount.
Never a Dull Promo To Take Advantage Of.
BOGO (buy one get one) deals, extra seeds in your order, email discounts, and a fun—albeit annoying—spin wheel prize game are always running on this seedbank.
One thing we came across while doing our investigation is that when comparing seeds and strains, deals don't show up. It's not the biggest setback, but when deciding between two options, the one with a BOGO deal might be more persuasive if that information was available.
With so many promos going on, it's no wonder customers are buried in seed deliveries month-to-month.

Cost-per-Seed Decreases With Multi-packs.
For example, a single seed may cost €14.90, but buying a pack of 9 may decrease that cost to just €8 per seed. There are customers who seek to buy a single seed maybe to try a new strain or just on a whim, but most want at least 3. Lowering the cost opens more windows to sell, enticing customers in with the deal.
This feature is also frustrating. When searching or browsing, most of the time we want to see what we're going to pay. Instead of showing the price (or at least the lowest price possible), Blimburn Seeds shows the lowest price-per-seed. Some strains don't even sell a single seed, which means that price isn't even what you'll end up paying.
It's a frustrating feature, but ultimately it doesn't distract too much from the purchasing experience. It comes down to simple math, which we're all capable of. But adding that one extra step can create a hurdle some customers aren't willing to leap over.

Blimcoins Are Worth Collecting if You're a Loyal Customer.
Rewards programs are always welcome. If you're spending money on this store, you might as well get a little extra from it. Blimcoins are this seedbank's version of a rewards program and the in-store currency you'll collect/spend.
Earning is easy:
Make a purchase
Leave a review
Refer friends
Create a grow diary
Leveling up
Leveling up is essentially a threshold you cross the more you collect Blimcoins. The silver level starts when you reach 150 Blimcoins, for example.
One Blimcoin is worth 3% of your currency. This is a method we don't see very often. It makes sense that the coins you collect would be equal in value, which is highly dependent on the strength of your home currency. 3% will always be 3%, no matter which currency you're talking about.
Dedicated Deals Page Makes Shopping Items on Sale Easy.
That's not all—the deals section is further divided into each appropriate deal happening (mostly). At the time of this review, there was a holiday sale and a Savings Pack deal happen, which were both present in the Deals section. But the BOGO deal did not show up here. Maybe Blimburn didn't want to make it too easy to buy cheap.
Even though a major deal was left out of this section, it still wasn't hard to find products participating. Each product on the list has moniker tags at the top left of the image. It might read like this:
BOGO
New Strain
Top USA
Top High THC
So even though the browsing experience isn't top-notch, you do get valuable at-a-glance information as you scroll.
---
Shipping, Returns, and Payment Review for Blimburn
It's 2023 and the bar is set high for any e-commerce business when it comes to shipping and payment options.
Blimburn gets a lot right in this area, but they also get a few things wrong. And while the things they get wrong are purely organizational as opposed to functional, they can lead customers astray.
Free Shipping to Anywhere…Maybe.
This is where things are confusing. Blimburn Seeds does offer free shipping for orders over €50, but you wouldn't know that until you were checking out or diving into their support articles.
This matters because no one wants to try and figure out the threshold to reach free shipping. If a customer doesn't think it's available, they may move on to another store entirely. While this is more harmful to the seedbank than it is to the customer, it can still create an air of negativity around Blimburn.
Having said that, free shipping is always welcome.
Paid shipping is also the subject of some confusion. Support articles state $7 shipping for small orders, but the shipping page says €32 for paid shipping. Another thing the customer will have to find out once they're checking out.
The list of confirmed countries Blimburn Seeds ships to includes:
USA
Canada
EU countries
UK
Thailand
Turkey
Australia
South Africa
And then it says "Others" when forces customers to send an email to ask whether products can be shipped to them. Again, they've added extra steps to a simple process.
Returns and Exchanges Are Possible Within 15 Days of Delivery.
Buried in the support area is the refund policy, which states customers have 15 days to submit their claim to be eligible for a refund.
Packages cannot be opened, photos must be taken, and you must pay for shipping in order to receive the refund. Of course, if your seeds arrive damaged and you only found out after opening the package, then you're still eligible for the refund. Just remember to take lots of pictures to document the experience.
All the Payment Options You Could Ask For.
Okay, maybe not all of them—but most!
For US/Canadian shoppers, payment methods include:
Credit card
Venmo
Cash App
ACH Transfer
Mail
Cryptocurrency
For EU shoppers, payment methods include:
Credit card
Wire Transfer
Mail
Cryptocurrency
There's not a single thing to complain about here. We love seeing alternative payment methods like Bitcoin and Cash App, both of which are hugely popular among weed growers and smokers around the world.
Read more about Blimburn's payment methods
---
Customer Service Review for Blimburn Seeds
The question remains: how do I get in touch with Blimburn Seeds?
No social media, no live chat, not even a contact page! You can find the support email, again, buried in the support documentation. While there are ample documents within the knowledge base, Blimburn Seeds gets a big fat F on the support front.
The lack of reviews regarding customer support is telling in a positive sense. If Blimburn had terrible customer service, we would all know about it. But the lack of support options is frightening for such a wide-reaching business.
---
Final Thoughts
PROs
Affordable to average pricing
1000 strains
In-house, unique strains
Worldwide free shipping
Regular deals and rewards program
Many alternative payment options
CONs
Lack of customer support
Slow website/browsing/purchasing experience
Crucial information buried in support documentation
Confusing cost-per-seed priority pricing
Blimburn Seeds' recent fresh has bumped up their ranking. Providing high-quality, unique strains of their own brand alongside other top brands makes this online seedbank one every grower should shop on.
While there are a few downsides to Blimburn, all of them can be easily fixed. What we hope for Blimburn Seeds in the near future, at the very least, is that they increase their customer support resources. We safely predict this site to be one that becomes the forefront of the online weed seed buyer's endeavor.
---
Quick Links – Blimburn Seeds Online Seed Bank:
---
---
Category Pages: