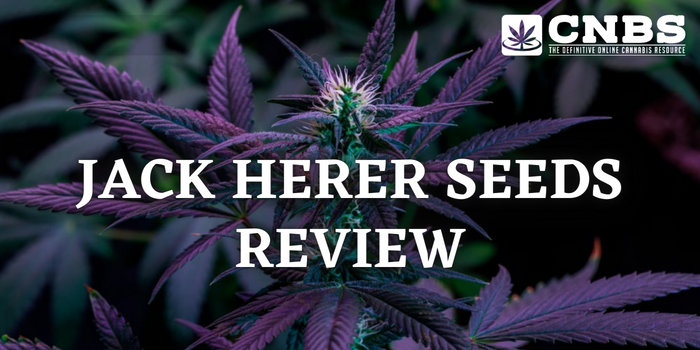 Jack Herer is one of the most sought-after marijuana strains in the world. Whether you're looking to purchase seeds, learn how to grow them, or just want to discover the effects of using this strain, this Jack Herer review has everything you need to know.
This article will cover where to buy Jack Herer seeds, how to cultivate a successful crop, and what kind of effects users can expect after smoking Jack Herer.
---
Where to Buy the Best Jack Herer Marijuana Seeds Online
Looking for the best seedbank for Jack Herer weed seeds? We've got the top 3 online seedbanks for you below.
---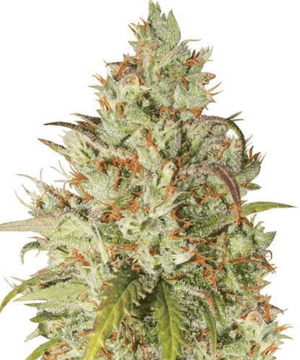 THC: 20.94 %
Yield: 800 g/m²
Day to Flower: 56 days
Herbies is a world renown seedbank that carries hundreds if not thousands of marijuana seeds, from rare to hidden gems to the most popular. Jack Herer, a classic strain if there ever was one, is available on Herbies through the excellent breeders at Green House Seeds.
This Netherlands-based hybrid strain is a cross between Haze and Red Skunk with a woodsy, spicy flavor.
The Herbies variant products a heavy harvest in September after just 8 weeks of flowering. Those buds contain 21% THC, 0.1% CBD, and 0.04% CBN. Smoking should make you feel a happy, energetic high that hits just hard enough so you don't lose focus.
Expect yields of 800 gr/m2 indoors and 1.2 kg/plant outdoors—an exceptionally heavy harvest.
---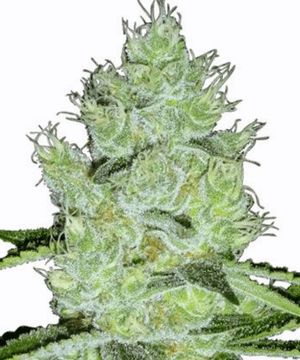 THC: 16% – 19%
Yield: 400-500 gr/m²
Day to Flower: 10-12 Weeks
Jack Herer is an Amsterdam original strain, so it makes sense that MSNL, a Netherlands seedbank, would carry one of the finest variations of it.
The sativa-dominant strain from MSNL is unique from other seedbanks in several ways. This version is tall, just like the Dutch. It can get as high as 2.2m—and take you even higher, if grown correctly.
It boasts a moderately high THC content at 16 – 19% with less than 1% CBD. The flowering time of Jack Herer from MSNL is between 10 – 12 weeks with a yield of up to 500 gr/m2 in mid-October.
Jack Herer is typically bred by crossing Haze and Skunk. In the case of MSNL, their variant comes from crossing Haze, Northern Lights #5, and Shiva Skunk. It gives you the cerebral high you want in sativa strains with heavy resin of indica.
---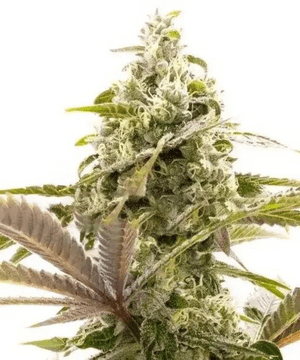 THC: 20%
Yield: 600 gr/m²
Day to Flower: 80 days
Blimburn is one of our favorite online seedbanks. From customer service to the quality of seeds they carry, it's no question that Blimburn should be one of your go-to sources for anything seed-related.
Jack Herer seeds from Blimburn are as classic as they come. Bred by crossing a Haze hybrid with Norther Lights #5 and Shiva Skunk, Blimburn's variant stays true to what makes Jack Herer a classic marijuana strain.
This mostly sativa strain contains 20% THC and 1% CBD, with resinous buds ready for harvest after 8 – 10 weeks of flowering. You can expect a medium-large yield of 600 gr/m2 for indoor growing or up to 650 gr/plant for outdoor.
The quality of this highly awarded strain from Blimburn is one you have to try to believe.
---
Growing Jack Herer Hybrid Seeds
Now that you know where to buy the classic Jack Herer strain, you need to focus your attention on growing them. Below, you'll find everything you need to grow, care for, and harvest your new Jack Herer hybrid seeds.
Where to Grow
Jack Herer seeds can be grown both indoors and outdoors, though the strain is quite demanding when it comes to climate.
Outdoor growers will need to either live in or maintain a mild Mediterranean climate. Jack Herer, though bred in the Netherlands, sticks to marijuana's root climate of a dryer, warmer climate. Between 24°C and 26°C is ideal and not overly wet.
Some variants are quite tall, which would do better outdoors. That's something you'll want to focus on when selecting your seedbank.
Indoor growers benefit from more temperature and climate control. The only thing you'll want to keep an eye on is overfeeding. Jack Herer is a sativa-dominant strain, and like most sativas it doesn't do well with too much food.
These are bushy plants, so remember to keep some extra distance between seeds or you'll risk losing buds towards the base.
Best Grow Method
A 12/12 lighting schedule works best when your Jack Herer seeds are ready to flower. As a sativa-dominant strain, it likes the equatorial light schedule: 12 hours of light, 12 hours of night.
This lighting schedule allows the plant to grow an oversized central cola, where more than ¾ of the plant's weight is. Plus, this schedule allows for the lower branches to produce better buds.
Also try hydroponics for growing Jack Herer. This method helps monitor the nutrients you're feeding it. As we said before, Jack Herer is particularly finicky when it comes to overfeeding. Hydroponics helps combat this by allowing you to flush the plants so you can immediately get rid of excess feed.
Speaking of nutrients, don't overdo it with the nitrogen. Jack Herer isn't a very leafy plant, so it doesn't need the N. If anything, it could use more potassium (K), so you can look for mixtures at 3-3-5 (nitrogen-phosphorus-potassium).
Height
Some variants can get unmanageably tall (for indoor growers). We're talking over 2m. Most are around 1.5m, but it depends on the source.
If you choose a seedbank that provides Jack Herer seeds known to grow over 1.8m, then you'll want to plant them outdoors spend a lot of time topping them indoors. If you use an indoor grow room, then look for shorter variants.
Flowering Time
Flowering for some variations of Jack Herer are as little as 8 weeks, which is pretty quick. Others are the standard 10 weeks. The flowering time of your seeds depends on your climate, lighting, and nutrients.
Outdoor growers can start harvesting in late September to early October.
Yield
This is where Jack Herer shines. You can get some incredibly high yields, around 800 gr/m2 or 1200 gr/plant if grown outdoors. From a plant that might only reach 1.5m, that's an incredible ratio.
Pest and Mold Resistance
Jack Herer is notably mold and pest resistant, but not completely.
The plant is bushy, which provides plenty of space for pests to call home. And if you don't keep moisture in check, it could create the perfect place for mold to grow.
Mold is less of an issue, especially if you space your plants out wide enough. Overall, the Jack Herer strain is more resistant than other strains, but its best if you don't put that to the test.
---
Jack Herer 101
From color and shape to flavor and effects, here's everything you need to know about the Jack Herer strain.
History
Jack Herer is an old-school strain originally developed in the Netherlands. It's been around since the 1980s, and it's a cult classic among cannabis connoisseurs. This strain is named after a famous cannabis activist, Jack Herer, who was a strong advocate for legalizing marijuana and hemp.
Jack Herer is a primarily Sativa-dominant hybrid created from Northern Lights #5, Shiva Skunk and Haze genetics. It offers a unique mix of energizing mental stimulation with some calming physical effects.
It has THC levels that average between 18 – 24%, making it one of the more potent flowers on the market today. Its terpene profile features caryophyllene, limonene, and humulene which give it an earthy sweet aroma with subtle hints of pine and spice.
Awards
There are too many to count. Jack Herer has won 1st place nine times in the High Times Cannabis Cup. That should be enough to convince you to test your grounds with these seeds.
You could also judge the strength and popularity of this strain by the sheer number of nicknames it has: The Jack, JH, Premium Jack, and Platinum Jack.
Don't confuse the Jack Herer strain with the Jack Herer Cup. He's a popular guy!
Aroma, Flavor, and Appearance
Jack Herer offers an earthy, sweet aroma with subtle hints of pine and spice. Its terpene profile is dominated by caryophyllene, limonene and humulene, all of which contribute to its unique aroma.
Its flavor profile matches well with its aroma, providing a mix of earth, spice, pine, and herbs as well as a distinct skunky taste on the exhale wrapped in citrus. It's a traditional flavor with a twist that has cannabis connoisseurs always wanting more.
Jack Herer leaves and buds are abundant with unique trichomes that glisten in the light. The flowers have a dense bud structure with several shades of green ranging from lime to olive.
These nugs are covered in a blanket of white, frosty trichomes that give it an impressive white glow. Its orange pistils are also visible throughout each bud and add another layer of color to its already stunning appearance.
Effects
Jack Herer is a great daytime strain, as its effects are both uplifting and energizing. The cerebral high produces an activeness that can be best described as "artistic" — allowing you to take in the world around you in a heightened state of awareness. This strain also aids in productivity, making it perfect for tackling any challenge ahead with ease.
The body buzz effect of Jack Herer is incredibly calming and soothing. It relaxes the muscles without completely melting into the couch; instead, this strain provides just enough body relief without taking away from your energy levels. This makes it perfect for those who suffer from chronic pain, as it helps ease physical discomfort without lazy effects.
Medical Benefits
Jack Herer is one of the best medical marijuana strains, providing relief from a range of conditions. For those who suffer from nausea, this strain helps to reduce that feeling.
It is also known for its calming effects on the nervous system and has been proven effective at reducing neuropathic pain. It can help to relax tense muscles and ease pain in the body, providing welcome relief for those who suffer from chronic pain.
The mental effects of Jack Herer are just as therapeutic as the physical effects. This strain can help those suffering from stress, depression, or anxiety find temporary comfort. The uplifting cerebral high it provides creates an overall feeling of happiness and contentment in the user, making it ideal for combating difficult emotions and soothing mental distress.
---
Final Thoughts
The Jack Herer strain is an all-around powerhouse that provides both mental and physical benefits. Whether you're looking for mental clarity or physical relief, this strain has something to offer.
It's one of the most popular marijuana strains, and with good reason—it provides a unique combination of effects that make it perfect for whatever you need it for. And it's great for beginner growers or those looking for an impressive yield.
---
Category Pages: