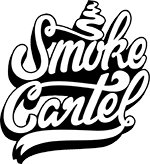 ---
Smoke Cartel is a heavyweight in the head shop industry.
From their exceptional product catalog to ongoing discount opportunities, the cannabis community ranks Smoke Cartel among the best. Whether or not you've heard all the buzz about Smoke Cartel, you've come to the right place to learn if it's worth your time and money.
From warehouses in the United States to China, Smoke Cartel outdoes the competition with worldwide shipping speed. With coupon codes around every corner, Smoke Cartel is a popular destination for anyone looking to save money on high-quality, name-brand smoking and vaping products.
With so many pros, Smoke Cartel is hampered by lackluster pricing. Considering its massive user base, Smoke Cartel's pricing should reward customers with deep discounts compared to the competition.
Smoke Cartel's customer care lives up to the hype with thousands of positive reviews on Trustpilot and its own website. Ultimately, we've analyzed every aspect of Smoke Cartel in this review to paint a complete picture of their brand.
Quick Links – Smoke Cartel Online Head Shop:
---
About Smoke Cartel's Online Headshop
Smoke Cartel was founded in 2013 by two entrepreneurs, Darby Cox and Sean Geng, while brainstorming ideas on their coffee table in Savannah, Georgia.
Since its inception, Smoke Cartel has bloomed into a massive online smoke shop — serving millions of customers per month. Additionally, Smoke Cartel is now owned by none other than High Tide Inc. — the enterprise that currently owns GrassCity, Canna Cabana, and many other high-profile brands.
Even though everyone knows about Smoke Cartel, their reputation is a mixed bag. From rave reviews to complaints regarding products broken on arrival, Smoke Cartel's reputation needs a deeper look.
Soon, we'll explain how Smoke Cartel received its reputation and popularity in this review.

Smoke Cartel's Product Selection
In our eyes, browsing all of the different products for sale on Smoke Cartel's easy-to-navigate site is a pleasure. Overall, Smoke Cartel offers a well-curated list of products for anyone ready to buy their first bong or vape pen.
Whether you're into heady glass or on the hunt for a cheap bong, Smoke Cartel definitely has it. Smoke Cartel's product selection is vast and caters to all types of cannabis enthusiasts.
Smoke Cartel's product selection contains everything you'd imagine, as well product parts, grinders, rolling papers, and other smoking products. Furthermore, Smoke Cartel carries non-smoking and vaping products like cannabis pet wear, home decor, clothing, and CBD.
Products We Particularly Liked
Smoke Cartel's Monthly Subscription Box
One of the least common products for sale is a monthly subscription box — yet they are the most convenient products for cannabis enthusiasts.
We're always excited when we stumble upon a subscription box, and it's safe to say that Smoke Cartel's monthly box piques our interest.
As we dug through the monthly box selection, we found high-quality CBD, glass bongs, bubblers, dab rigs, torches, grinders, and much more.
Smoke Cartel hit the nail on the head by offering a monthly subscription box for its customers. Additionally, Smoke Cartel gives a chance for its subscribers to win one-of-a-kind heady glass pieces by randomly choosing a lucky winner.
Overall, Smoke Cartel's monthly subscription box is unique, value-packed, and convenient for every type of cannabis enthusiast.
Stealth Smoking Products
Sometimes, we don't want everyone to know we're smoking.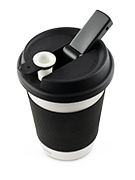 Luckily, Smoke Cartel has stealth smoking products for sale, such as Puffco Budsy and the Puffco Cupsy Coffee Bong. In our experience, most online head shops don't carry specialty smoking products, such as stealth items.
In our view, this shows that Smoke Cartel considers everyone's situation. Many of us need to be discrete, and stealth smoking products are an excellent choice to keep our enthusiasm for marijuana low-key.
Smoke Cartel's Product Quality and Pricing
When it comes to quality, Smoke Cartel sells top-notch name-brand products.
From Puffco to LA Pipes, most of Smoke Cartel's product quality oozes long-lasting parts, heavy-duty glass, and attention to detail. Nothing misses our eyes when it comes to product quality — and it's clear that Smoke Cartel delivers high-end products on this front.
As for pricing, Smoke Cartel lands in the unfavorable territory of being semi-competitive. In some instances, we found Smoke Cartel's pricing to mimic its competition's.
In other cases, Smoke Cartel provided slight price breaks that weren't much to write home about. However, when paired with a special coupon code, Smoke Cartel's pricing gained the upper hand.
Let's look at a few examples regarding the price of select products at Smoke Cartel.
Snoop Dogg Pounds Spaceship Oil Rig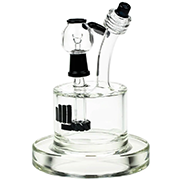 Smoke Cartel retails Snoop Dogg Pounds Spaceship Oil Rig (also known as a Vapor Bubbler) for $149.99.
After analyzing Smoke Cartel's biggest competitors, it's clear that customers save nearly $30 when shopping at Smoke Cartel for the Snoop Dogg Pounds Spaceship Oil Rig.
LA Pipes 5mm Thick Bong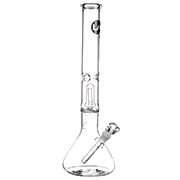 Smoke Cartel has LA Pipes' 5mm Thick Bong listed for sale at $99.99. From single perc to a three perc design, customers can choose how smooth they want their smoke to be.
Once again, Smoke Cartel didn't offer a competitive deal compared to its competitors considering the average price across other head shops was $99.99.
Puffco Peak Pro Smart E-Rig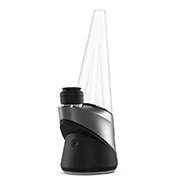 Smoke Cartel sells the Peak Pro Smart E-Rig for $399.99.
Once we scoured the web, we found that Smoke Cartel's competitors couldn't offer a better deal. In other words, $399.99 was the average price for the Puffco Peak Pro Smart E-Rig.
The Bottom Line on Smoke Cartel's Quality and Pricing
If you're brand agnostic, you'll find ample opportunities for discount codes to make Smoke Cartel's lackluster pricing more appetizing.
However, if you must have a specific product that doesn't have a coupon code, you'll probably pay the same amount as most other head shops. Ultimately, there's no doubt that each of Smoke Cartel's products is high quality and worth every cent.
How to Save Money at Smoke Cartel
After noticing Smoke Cartel's relatively lackluster pricing — we dug directly into their sales, coupon codes, and promotional deals.
Sometimes, smoke shops offer deep discounts as a saving grace on their original pricing schemes. Thus, we looked at Smoke Cartel's money-saving deals to see if they were worth your time.
Sales at Smoke Cartel
Smoke Cartel makes it easy to find their sales page.
Combined with staff picks, the sales page contains a wide range of smoking and vaping products on sale. From Smart Dab Rigs to hard-hitting bongs, Smoke Cartel makes a solid effort to provide deeply discounted products.
However, it was noticeable that Smoke Cartel's efforts were in vain because they did not cut deeply enough to compete with its primary competitors. For example, the Puffco Peak Smart Rig is priced at $299.99 (sale price) compared to $249.99 from Puffco themselves.
Overall, the sales page did not wow us with any mind-blowing discounts.
Promotional Deals and Coupon Codes at Smoke Cartel
Unless posted on the sales page, coupon codes and promotional deals are typically buried across social media accounts.
Thus, we took out our proverbial pick axes and started chipping away at Smoke Cartel's social media (Twitter, Facebook, and Instagram) to find their coveted deals. We found an assortment of stellar sales and giveaway events, especially on 4/20, Black Friday, and the Fourth of July.
Overall, Smoke Cartel offers steady promotional deals throughout the year. As long as you can wait for each notable holiday in the United States, you'll easily find a suitable discount opportunity for your next smoking or vaping shopping spree.

Smoke Cartel's Rewards Program
Although Smoke Cartel's retail pricing isn't as jaw-dropping as we had expected — it does offer a stellar rewards program.
Customers can easily sign up for the rewards program with a few simple details. Once complete, customers can earn rewards via multiple activities, such as:
Follow Smoke Cartel's social media accounts
Create an account
Celebrate your birthday
Make a purchase
Subscribe to Smoke Cartel's newsletter
Each of the above-listed actions will earn points, which can be redeemed on a future purchase at Smoke Cartel. When you factor in the reward points, the retail price listed on Smoke Cartel's site is noticeably lower.
Thus, we commend Smoke Cartel for offering a functional rewards program that gives back to the cannabis community.
Accepted Payment Methods at Smoke Cartel
Smoke Cartel accepts the standard gamut of major credit cards, specifically Visa, Mastercard, American Express, and Discover Card.
Additionally, Smoke Cartel allows customers to make purchases with gift cards as long as it has a matching billing address.
However, it's incredibly convenient nowadays to pay with alternative methods, such as PayPal, Zelle, or cryptocurrencies. In this case, Smoke Cartel is lagging behind competitors that make it easy to pay with non-traditional payment methods.
Shipping Methods at Smoke Cartel
Smoke Cartel's shipping standards surprised us because they offer worldwide stealth shipping (sometimes for free), upgradable shipping options, and the ever-comforting ability to track your package.
Shipping Destinations
As if music to our ears — Smoke Cartel ships worldwide.
Overall, Smoke Cartel utilizes the closest possible shipping site to ensure rapid delivery. Smoke Cartel's largest shipping warehouse is located in California, Canada, and China.
Whether in Costa Rica or Denmark, you'll find a package from Smoke Cartel at your door in no time. However, you may need to contact customer support if you do not see your country listed during the checkout process.
In the event you need to contact customer support — don't worry; Smoke Cartel will get your package to you.
Ultimately, it's pleasing to see Smoke Cartel's dedication to worldwide shipping — especially since it's more of an exception and not the norm in the head shop industry.
Shipping Cost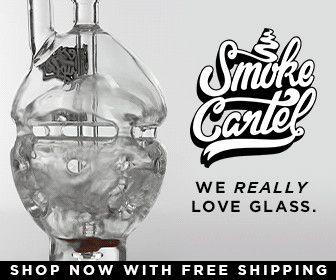 One of the perks of ordering products from Smoke Cartel in the United States is that you're eligible for free shipping.
Most competing head shops charge a small fee or require customers to meet a minimum amount to receive free shipping, but Smoke Cartel does things with your wallet in mind.
If you need your products pronto — Smoke Cartel offers upgraded shipping ranging from UPS Ground to UPS 2nd Day Air.
If you live outside of the USA or Canada, you must spend $300 or more to be eligible for free shipping. Although we understand the costs of shipping, it would only add to Smoke Cartel's reputation if they treated their worldwide customers the same as in the US and Canada.
Tracking Your Package
Smoke Cartel offers tracking numbers on all orders — which is a sigh of relief in our eyes.
Smoke Cartel has joined the 21st century by understanding that order tracking isn't a privilege — it's a right. Therefore, Smoke Cartel scored big by ensuring customers know exactly where their products are at any given time.
Stealth Packaging
Even if you live in a legal state — it's best to have your smoking and vaping products arrive in a nondescript package.
Luckily, Smoke Cartel's packages are shipped in plain packaging that does not claim the contents. Instead, the sender is listed as SC.COM (Smoke Cartel).
Smoke Cartel's Customer Support
Another positive aspect of Smoke Cartel is its support service.
Below, we'll dive into each aspect that makes up Smoke Cartel's customer support, such as return windows, warranties, and other essential facts when things go wrong.
Contacting Smoke Cartel
If something goes wrong with your order — you can contact Smoke Cartel's customer support team.
Customers have multiple options to contact support, such as:
Overall, it's comforting to have so many options to get in touch with a customer support member at Smoke Cartel.
Broken Products on Arrival
If you open your package and your dream bong is shattered into a million pieces — you're in luck.
After taking pictures and providing customer support with your order number, you'll likely have a replacement shipped back to you at no cost. In some cases, the exact product may not be available, in which case customer support will reimburse the purchase or find a mutually agreed replacement.
Missing Pieces in the Order
If you noticed that your order is missing pieces, such as a quartz banger or grinder, you could contact customer support to make things right.
In our experience, making a claim with customer service was a breeze and exceeded our expectations.
Return Policy
Smoke Cartel's return policy is on par with most popular smoke shops.
In other words, you cannot return any product once it's been used. However, if the product is in brand new condition (unused) — you may return it within 4-days for a full refund.
However, all returns may be subjected to a restocking fee. Between the restocking fee and the short return window, Smoke Cartel's return policy isn't much to be excited about.
Smoke Cartel's Social Media and Forum Support
Overall, it doesn't appear that Smoke Cartel's customer support team jumps to solve every complaint that lands on online forums and social media platforms.
Instead, Smoke Cartel is quick to reply in the review section of its website. For example, an unsatisfied customer lodging a complaint against a specific glass bong will be contacted by customer support.
Depending on the issue, such as broken glass on arrival, customer support will create a ticket and assist the customer. However, general complaints are typically not answered.
Our Impression of Smoke Cartel's Customer Service
After experiencing Smoke Cartel's customer service, we can say that their support team does everything within its grasp to make things right.
The return process was smooth and didn't hit any headache-inducing snags. Instead, a refund was quickly dispatched to our original payment method. Ultimately, customer support helped us find the perfect product, which arrived promptly.
According to over 1,000 Trustpilot reviews, the majority of customers were deeply satisfied with Smoke Cartel. However, many negative reviewers were disappointed that their items arrived broken.
Although it's a major drawback, we're only human, and broken glass is a possibility when we factor worldwide shipping into the equation. Once a product leaves the warehouse — it's in the hands of the shipping company during its journey to your doorstep.
As long as you decide that a product is not for you before you use it — the return process is hassle-free.
Our Final Thoughts on Smoke Cartel
Pros
Extensive product selection
Ample discount opportunities (coupon codes, rewards programs, promotional deals)
Free shipping
Fast shipping
Excellent customer care
Top-shelf product quality
Global shipping
Cons
Standard to overpriced products
Limited return window
It doesn't accept alternative payment methods
Overall, Smoke Cartel is one of our most used headshops because of its solid product selection and ample discount opportunities.
From fast and free shipping to epic accessories for every occasion, Smoke Cartel is one of those online smoke shops that you can count on.
Quick Links – Smoke Cartel Online Head Shop:
The Best Head Shops of 2023

1. Grasscity

• Overall Best Head Shop

• Oldest Headshop & Best Reputation

• Since 2000, Based in Amsterdam, NL

• Free Stealth Worldwide Shipping

• Bitcoin Accepted!

[Read Our Review]
• Promotions & Special Offers • Pay with

Bitcoin

• Reward Program Read Our ReviewVisit Website

2. Smoke Cartel

• Best Shopping Experience

• Since 2013, Based in USA

• Stealth Worldwide Shipping

• Free Shipping in USA

[Read Our Review]
• Promotions & Special Offers • 10% Coupon Code:

CNBS

• Subscription Box • Reward Program Read Our ReviewVisit Website

3. Vapor.com

• Best Headshop for Vaporizers

• Since 2005, Based in Florida, USA

• Shipping to U.S, CA, U.K, EU, AU, & NZ

[Read Our Review]
• Promotions & Special Offers • Price Match Guarantee • Reward Program Read Our ReviewVisit Website

4. Hemper

• Best Subscription Box

• Since 2015, Based in NY, USA

• Shipping to Selected Countries

[Read Our Review]
• Sunscription Boxes • Gift Cards • Themed Boxes Read Our ReviewVisit Website

5. Allin1SmokeShop

• Best for Artistic Heady Glass

• Since 2016, Based in Florida, USA

• Stealth Worldwide Shipping

[Read Our Review]
• Promotions & Special Offers • Reward Program Read Our ReviewVisit Website
---
Category Pages: