Apps are all the rage in every industry, so it should be no surprise that they have made their big and loud debut in the cannabis industry as well. Cannabis apps have made it easier, more informative, and more fun to buy cannabis and learn about it as well. There are even social networks exclusively catering to lovers of this plant. Other apps are interactive games and 3D simulations, which educate you on how to grow your own strains.
Let's go over the cannabis apps industry as a whole and look at the different types, ways they can be used, as well as some of the best cannabis apps in each category.
---
Types of Cannabis Apps
These are the different types of cannabis apps, followed by the best marijuana apps for each type. There are literally thousands of cannabis-related apps, so here is a list of the cream of the crop:
---
Delivery Apps
Cannabis delivery apps make the process of getting the type and strain of cannabis you want much easier than going to a store to buy some buds. These apps allow you to order online, and have it delivered right to your doorstep, all by using a simple search function within the app – anytime you want. Some apps can even track orders in real-time.
This type of cannabis app that is quickly taking the world by storm as it allows you to order marijuana from the comfort of your home, and have it delivered to you. No longer will people have to spend time going out of the house and to a store. Convenience is a high priority for recreational users, and there are now apps that make it easy to get those sticky buds. Shady dealers on the black market simply cannot compete with impeccable service like that.
Not only are recreational cannabis-related products delivered to the homes of people who want to indulge without getting off of the couch, but medical marijuana can also be delivered to patients. This is especially helpful for those patients who may have difficulty leaving the house because of their condition.
Eaze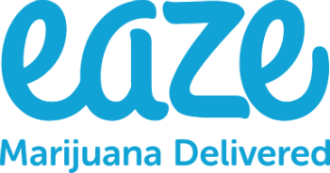 Eaze App, established in 2013, is a revolutionary way to order and receive medical marijuana straight to your door. This popular app prides itself on the fact that orders can be placed online in minutes.
It works by entering an address, and Eaze will bring up a directory of dispensaries in that area. There is then the ability to search by strain of cannabis and product. Once an item has been selected, simply add to cart and pay (you will need to confirm your medical ID number before being able to order).
Eaze has been able to dominate the market due to it's excellent customer service and user friendly interface. The App has been backed by a few investors (including Snoop Dog) and have used the funds to create an effective web application.
Web | App Store | Google Play
---
Strain Reviews and Information
These types of apps provide information on every cannabis strain imaginable. The reviews are provided by other users who have had first-hand experience with a particular strain or cannabis based product. It is easy to pull up ratings and reviews of cannabis strains, and other marijuana-derived products such as edibles, tinctures, and others.
The user base of these apps is in the millions, meaning people will likely find information about every strain and product related to cannabis under the sun. Not only are users leaving reviews and ratings of various strains, they are also doing so for dispensaries and stores. This makes these apps incredibly helpful.
Some of these apps are uniquely geared towards medical marijuana patients. These provide information on what strains are the best to take for a particular medical condition. Some of them also feature strain recommendations based on peer-reviewed research and analysis.
Leafly

Leafly is a veteran cannabis app that focuses on information and reviews of different cannabis strains, as well as on nearby dispensaries. It also contains information and news on almost every aspect of the cannabis industry and its products.
This has become the go-to cannabis app for finding ratings and reviews of cannabis strains and other marijuana-derived products such as edibles, tinctures, and others. The user base of Leafly is in the millions, meaning you will likely find information about every strain and product related to cannabis under the sun. Strains can be searched by name, keyword, category, and even by image.
Not only are users leaving reviews and ratings of various strains, they are also doing so for dispensaries and stores. There is also a detailed map feature that gives information on local dispensaries, deals, clinics, and order deliveries.
Web | App Store | Google Play
---
Business Directories
Google Maps allows people to write "near me" when looking up a type of business. Cannabis directory apps work similarly, except they are focused entirely on the cannabis industry and more 420-friendly in general.
These location-based apps provide information on cannabis businesses, dispensaries, specialists, and doctors. Showing results based on your location means you will get only the nearest cannabis-related businesses, making the process of finding something specific nearby much easier. These are the go-to apps for people looking to buy cannabis-related products in person.
Even better, with these apps, you can get information on exclusive cannabis related deals going on near you, saving you money – so you can easily shop around for the best deals at legal dispensaries, stores, and brands. For extra convenience, some of those apps also include price comparison tools for both recreational and medical marijuana.
Weedmaps

Launched back in 2008, Weedmaps' main purpose is to help users find cannabis related products near them. This is probably the most popular cannabis-related app in the industry.
Weedmaps offers information on cannabis businesses, dispensaries, specialists, and doctors. This is a location-based app, meaning it will show you the nearest cannabis businesses. If there is a particular location or product you are interested in, WeedMaps makes it easy to locate.
Given how much this app has grown (Weedmaps has become a juggernaut), it is not that surprising that it even has its own TV channel. You can watch feature-length documentaries and find educational content on this robust app.
Web | App Store | Google Play
---
Social Networks & Dating Apps
Cannabis-focused social networks are apps that have been developed as social networks for cannabis aficionados. It is possible to network with others in the industry, as well as individuals who simply love cannabis.
Within them, users have the ability to create networks of people interested in cannabis, both professionally and recreationally. The social nature of these cannabis apps means that users have the ability to share photos, videos, and anything else related to marijuana, as well as searching for potential business opportunities and partners.
There are usually informational components to these apps as well, which offer up news related to cannabis, both locally and globally.
There are few 420-friendly dating apps as well, for those looking to date other lovers of the leaf. If you are familiar with the popular dating app Tinder, you will notice some of the cannabis dating apps are similar, but geared towards cannabis aficionados. These apps are popular globally, although most users are within the United States. If you prefer Sativa over Indica, you can get paired up with others who like the same type of cannabis as you. If you enjoy vaping over any other way of ingesting cannabis, you can get paired up with other lovers of vaped weed. You can also get paired up based on what non-cannabis lifestyle and activity choices you enjoy.
---
Cannabis Cultivation Apps
Gone are the days when you had to read books several hundred pages long to be able to grow a crop of marijuana plants. Today, cannabis growing apps make the growing process incredibly easy and streamlined.
Some of these apps are quite simple and straightforward; including grow journals, basic grow tracking and management apps, and even growing simulators – which might be very useful for novice growers as well as for small growing operations.
The more advanced type include apps which can fully manage (and even automate) your grow operating – these professional growing apps do not come cheap, getting into the hundreds of dollars at times. However, for the serious cannabis grower, these apps are a must. A big benefit of growing apps is that they can act as automation systems for a cannabis growing operation. There are hardware components involved with some of these apps as well, which takes cannabis apps to a whole new level of integration. The automated systems within these apps will monitor the levels of water and nutrients, as well as the temperature. You can also track the progress of the grow operation through these apps.
Grow with Jane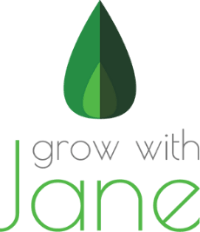 Grow with Jane is a mobile app specifically designed for home growers. In essence, it is a journal where users can simulate a growing environment, utilize grow logs, and receive growing tips as well as reminders for feeding and watering. Growing cannabis from seed to flower can be done seamlessly thanks to this app.
Users can access a seeds database, receive advice about the strain they are growing, identify when they should expect a harvest, and plan accordingly give all this information. There is also a community aspect to Growth with Jane. Home growers can share their experiences growing cannabis, allowing them to learn from one another. Additionally, growers within the cannabis industry can get in touch and develop mutually-beneficial relationships.
With over 20,000 users successfully monitoring over 165,000 plants and sharing over 300,000 pictures, this app has cemented itself as a go-to app for home growers.
Web | App Store | Google Play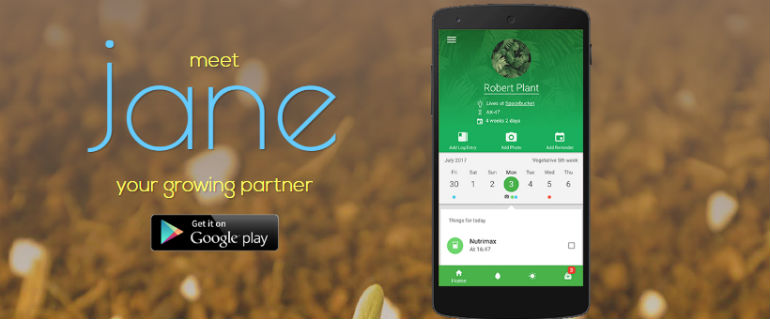 ---
CBD Dosage & Tracking Apps
CBD dosage and tracking apps are growing in popularity with a number of available apps on the marketplace. These apps make life easier for anyone who is taking CBD oils as users can track their own CDB dose and create diaries to record the dosage, its effects, and their symptoms.
These apps are highly recommended by medical professionals because of the ability to share health records with doctors or healthcare providers without having to make a trip to their office or cannabis clinic. A user is easily able to keep their doctor up to date on how they are feeling.
Healthcare professionals can gain a better understanding of users' symptoms from these reports, which are more likely to be completed due to in-app reminders and diaries.
Droppy

Droppy was launched in 2020 with the aim of making life easier for CBD oil users. The app automatically calculates the perfect dose of CBD oil based on a user's personal details such as age, weight, and symptoms.
The app comes with a diary so users can track their symptoms and potential improvements. A calendar feature then allows users to schedule the planned dose and set daily reminders to ensure a dose is never missed. The app comes with a content section that provides knowledge on medical CBD benefits from Droppy's database of medical journals.
Once daily symptoms and health data are entered, your progress is plotted within a graph which is great to view as time goes by. Overall a very practical app to keep on top of your CBD oil intake.
Web | App Store | Google Play
---
Cannabis Games
There are plenty of weed-related games to choose from. Some of the better ones take a decidedly activist component, helping educate users on everything related to cannabis, but most of these are cannabis related games which are just all fun and no work.
Some of these apps are cannabis growing simulator games that will potentially turn you into a pro when it comes to growing marijuana. These feature-rich apps even have the option of using advanced growing techniques. If you are a novice, these educational apps can be a great way to get a green thumb for green buds.
In some games that take things a bit more seriously, you get to manage your very own marijuana business empire. You get to grow and sell various strains of cannabis and scale out your business once you have become a successful one. These are fun and engaging games that can familiarize you with how a cannabis-related business could be run successfully.
---
A Cannabis Apps Industry Emerges
With so many apps on the cannabis scene, it is a good idea to take a look at the industry as a whole. The legal cannabis industry within the United States is valued at around $10 billion. Within this burgeoning industry, over 200,000 jobs have already been created. The global legal cannabis market as a whole is projected to grow to nearly $150 billion by 2025. With 10 states having legalized cannabis, as well as almost two dozen countries legalizing marijuana fully or at least partially, the industry shows no signs of slowing down.
Cannabis apps are a logical evolution of the procurement and delivery model that was, until recently, the traditional method of physically going to a storefront to buy marijuana. This process has become easier and more streamlined, as many things have thanks to the rise of apps.
A Backlash Shakes The Industry Up
With the marijuana industry growing incredibly fast, the rise of these apps is not surprising. Normally, if someone wants to get a cannabis-related app, they would think to go to Google's Play Store or Apple's App Store. However, Google has stunned the industry by outright banning many cannabis apps.
Google's stated this policy concerning cannabis apps:
We don't allow apps that facilitate the sale of marijuana or marijuana products, regardless of legality.
Here are some examples of common violations:
Allowing users to order marijuana through an in-app shopping cart feature.
Assisting users in arranging delivery or pick up of marijuana.
Facilitating the sale of products containing THC [tetrahydrocannabinol].
Popular apps such as Weedmaps, which has been downloaded over a million times, will have to change how their app works in order to stay within Google's good graces. While it may seem unfair for mega-corporations like Google/Alphabet to do this, it is probably a result of the Federal Trade Commission chastising Google over the way it markets to children. Perhaps in an attempt to appease the federal government, Google is sacrificing cannabis apps.
Google is not the only big app gatekeeper banning marijuana apps from its store. Apple has already done so even before Google pulled the plug. With cannabis still being illegal at the federal level, it is unlikely that these bans will be reversed until it is made legal on that level.
However, even though there have been apps which have been removed from these app stores, you will still find several that are, as of now, in accordance with stated policies.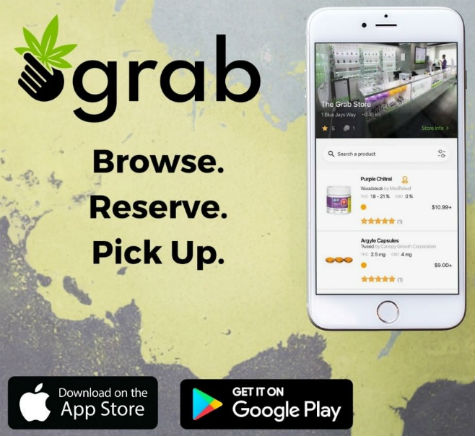 For everyone that would like to order buds from their homes and have it delivered to them using an approved app, there is hope. In 2019, the first ever regulatory-compliant cannabis app was introduced in Canada. Called Grab, this app lets you look at, as well as order, strains of cannabis sold at government-licensed stores in something akin to a restaurant menu.
This approval indicates that the tide may be shifting towards more cannabis apps being allowed to be offered once again in app stores. What the future holds remains to be seen. However, if current trends keep going, such as two-thirds of Americans now being in support of full cannabis legalization, we will finally see the last of the stigmas against cannabis disappear into the dustbin of history.
---
Wrapping Up
The cannabis industry has introduced apps designed to make it easy to learn about various strains of marijuana, grow marijuana, as well as to buy 420 related products near you – or being delivered to you. With so many different types of cannabis apps available, it is easier than ever to research, identify, and procure cannabis – and even be a part of passionate communities revolving around the planet.
---
Category Pages: