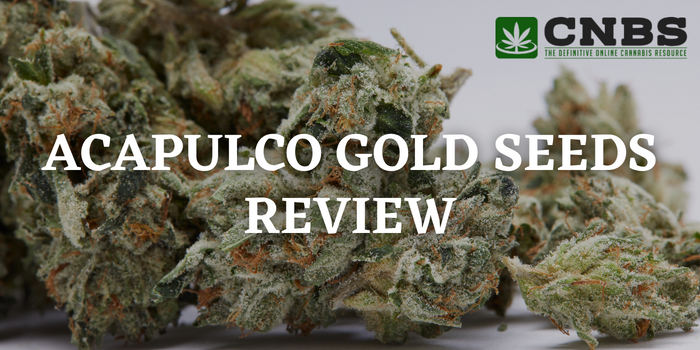 Looking for a weed strain that packs a punch and delivers a good time? Acapulco Gold marijuana seeds are here to answer your prayers! This tantalizingly sweet strain is historically known for its quality, delivering fast-acting effects that make it the perfect choice for those looking to get creative, energetic, and a bit giggly.
Find out why so many cannabis enthusiasts just can't get enough of the throwback strain, Acapulco Gold, in our full review below.
---
The Best Acapulco Gold Seeds to Buy Online
Touted by Cheech and Chong, plugged by Jack Nicholson, and hyped by nearly every smoker in the 80s, Acapulco Gold weed is more than a throwback—it's a testimony.
Acapulco Gold is one of the best Sativa strains, period, and it will hold that title for decades to come. It's hard to compete with landrace genetics.
---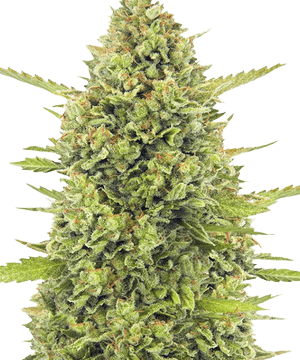 THC: 21 %
Height: 100 – 200 cm
Flavor: Coffee, wood, and lemon
Day to Flower: 60 – 70 days
Yield: 700 g/m² (2,6 oz/ft²)
Effects: Euphoric, happy, energetic
Herbies is one of the world's leading seedbanks. Based out of Barcelona, it is positioned to serve eager cannabis growers worldwide. And you can place your best bets that Acapulco Gold seeds from Herbies will give the clarifying high you're after.
Herbies knows how to pack a punch, even with throwback strains like Acapulco Gold. With a THC content of 21%, it's on the higher end of the midrange spectrum. Couple that with 0.7% CBD, and you've found a bud that knows how to relax and energize all in one session. It's what Herbies calls an "insidious high".
With Mexican origins, Herbies's Acapulco Gold strain keeps the flavors of Central America close. An earthy, woodsy tone with fruity hits. When you taste this strain, you're sure to have visions of the sandy coastline that scales up Mexico.
Harvest always starts mid-October. For indoor growers, you can expect around 500 g/m2 on a plant just over 1 m in height. Outdoor growers win big here, with harvests of 1500 g/plant and plants as tall as 2 m. And with a flowering time between 9 – 10 weeks, you won't have to hold your breath too long before the harvest.
---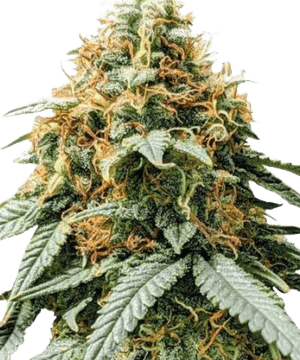 THC: 20% – 24%
Height: 100cm -180cm
Day to Flower: 8-10 Weeks
Yield Outdoor: 500-600gr/m²
Effects: Relaxing, euphoric
When looking to buy a throwback strain like Acapulco Gold, you want to make sure the source is as passionate about the strain as you are. That's why we love MSNL for buying Acapulco Gold seeds.
Cultivating a landrace strain of cannabis is a necessary rite of passage for any true cannabis connoisseur. Acapulco Gold marijuana seeds can provide the perfect foundation, heralding from Central America and offering yields that should reach up to 500-600 gr/m2 as well as potent THC levels of 20-24%.
MSNL's variation goes in tasting earthy and out with a citrusy zest. And with every hit, you'll feel a high that takes out your stress, anxiety, and physical pains while bringing a level of euphoria that keeps you grounded. It's a one-of-a-kind experience.
With an 8–10-week flowering time, it's one of the shortest waits to harvest among Acapulco Gold variants. Get ready to experience a classic strain with modern results when you grow Acapulco Gold from MSNL.
---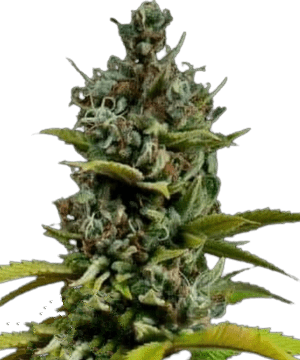 THC: 15%-19%
Phenotype: Mostly Sativa
Height:  4.92 ft | 1.5 m
Flavor:  Citrus, Fruity, Lemon
Day to Flower: 10-11 weeks
Effects: Happy, Hungry, Relaxed
Blimburn Seeds' selection boasts superior genetics and superior results. Whether you're looking for a powerful Sativa-dominant strain or just want to try your hand at growing landrace seeds, Acapulco Gold from Blimburn will never let you down.
As an all-season strain, the Acapulco Gold from Blimburn is a perfect choice for even novice growers. But not only! While not a staple for many growers, the pureness of this landrace strain, its citrusy flavor, and its medium THC level between 15%-19% (and extra low CBD level at 0.5%) make it one for a solid night of relaxation.
Getting into the specifics, Blimburn's variation can be grown either indoors or outdoors and yields 400-500 gr/m2 or 400/500 gr/m2, respectively. Expect these seeds to grow up to 1.5m, so place them accordingly. Blimburn's strain sure knows how to tease, though, with a flowering time of 12 weeks. Don't get too eager or you'll ruin the harvest.
Smokers and growers of Acapulco Gold from Blimburn will love the flavor: a sweet fruity, citrusy taste that's got the Goldilocks of tang. After a few hits, you'll feel hungry and happy but also relaxed, as it helps rid you of arthritic and bodily pains.
---
Growing Acapulco Gold Seeds
Cultivators of Acapulco Gold marijuana seeds will reap the rewards of a strain with a rich background and genetics close to cannabis' natural origin. This sativa-dominant hybrid is sure to provide outstanding, potent buds to those willing to put in the work, making it an ideal choice for those looking to indulge in the classic landrace strain.
Where to Grow
Let's take a second to appreciate the landscape origins of Acapulco Gold: intense heat from the beating sun, rough soil, and salty seaside air. That type of environment is unique. Expect growing seeds from an area like this to put up a fight.
While not the most difficult strain to cultivate, Acapulco Gold requires strict environmental settings. For most growers, indoor growing is best. Unless you live in a hot and dry region near the sea, that is.
Indoor growing is preferrable because of the control you have over the environment you set, and we recommend regularly monitoring and fine-tuning it to avoid a missed harvest.
If you do decide to grow outdoors, just remember that harvest comes mid-October and the warmth required for this strain to flower. It likes arid temperatures between 68 and 85 degrees (F).
Best Growing Method
If you are looking to get the most out of your Acapulco Gold plants, consider trying some low stress training (LST) techniques. The strain has a history of being harshly exposed to bountiful sunlight, so utilizing LST will be beneficial in helping it achieve higher yields and more potent buds.
You should also regularly test the pH and nutrient levels of your soil. As a landrace strain, Acapulco Gold doesn't do well with change. And since there's little seasonal change in its natural habitat, you need to keep yours under control whether growing indoors or outdoors.
Speaking of soil, you have two solid options for growing Acapulco Gold: soil-based or hydroponics. As you might imagine, soil-based is best when growing outdoors and hydroponics is best when growing indoors.
You might find that hydroponics yields more buds because of the saltiness of the nutrients (since this strain thrives in salty environments).
Height, Flowering Time, and Yield
A full-grown Acapulco Gold plant can reach 2 meters in height—that's one tall plant. Outdoor growing will always yield taller plants for this strain. A realistic expectation outdoors is between 1.5 and 2 meters. Indoors grows between 1 and 1.5 meters, but you can top the plant.
Flowering time depends on the variation you buy. In general, expect a long flowering time as little as 8 weeks or as long as 12.
Controlling the environment for your plants pays off big here, as a few mishaps can easily lead to an extended flowering time of more than 15 weeks.
Cultivators of Acapulco Gold marijuana can anticipate a substantial yield, with up to 500 grams per square meter expected for a medium harvest. With proper care and maintenance, it is possible for patient growers to achieve even higher yields with this strain.
Mold and Pest Resistance
Acapulco Gold plants are highly resistant to pests and mold. As a landrace strain, it has naturally developed ways of resisting against plagues.
That's no excuse for your techniques to get sloppy, though. While it is highly resistant, you could still introduce disease to it.
---
Acapulco Gold 101
Acapulco Gold is a beloved marijuana strain known for its unique flavor and aroma. This strain is becoming increasingly popular again with cannabis enthusiasts, and if you're looking to learn more about it, this Acapulco Gold 101 guide is the perfect place to get to know it better.
History
Acapulco Gold is a beloved cannabis strain that has been around for many decades. It was first developed in the 1960s by local farmers in Acapulco, Mexico, giving it its unique name.
Since then, Acapulco Gold has become increasingly popular and has earned a reputation as one of the most sought after marijuana strains in the world. It even has a history among celebrities throughout the decades, among them being Jack Nicholson and Pete Rozell.
Awards
Acapulco Gold has earned a legacy of success and acclaim, having won several awards at the annual High Times Cannabis Cup and other prestigious cannabis competitions across the world.
These awards include first-place wins for its remarkable flavor, aroma, effects, and overall quality. With such an impressive track record under its belt, it's no surprise that Acapulco Gold is now a highly sought-after marijuana strain by recreational and medical users alike.
Appearance, Scent, and Flavor
The buds of Acapulco Gold are truly something to behold; their golden orange color is reminiscent of a late summer sunset. The aroma of the buds is unmistakably classic pot, with strong floral, herbal and earthy notes. Upon breaking them open, an even more intense smell of citrus and spices is released.
Acapulco Gold has an intensely sweet flavor profile, with notes of earth, citrus, and spice on the exhale that come together in perfect harmony to create a truly unforgettable cannabis experience. The smooth and mellow smoke gently caresses your senses while the flavor will linger on your tongue long after your last puff.
It is widely considered one of the most flavorful strains available today.
Effects
Smokers of Acapulco Gold can expect a sense of calm euphoria that uplifts the spirit, making it a great strain for creative types and those looking to relax after a long day
Its stimulating effects are well-suited for hangouts and group seshes, and its cerebral qualities help to promote mental focus and clarity. This strain can also have an energizing effect, bringing with it feelings of productivity and motivation.
Physically, Acapulco Gold will produce pleasant tingles throughout the body while also relieving stress and tension. All in all, Acapulco Gold is a great choice for experienced smokers due to its potency.
Medical Benefits
Acapulco Gold is well known among medical marijuana users for its wide range of therapeutic benefits. It has been used to alleviate symptoms such as:
chronic pain
nausea
headaches
muscle tension
inflammation
Many also report that it offers relief from stress and anxiety while promoting a sense of wellbeing and relaxation. Others use it to treat insomnia, depression, and PTSD.
Given its uplifting effects, many sufferers of mood disorders note an improvement in their overall well-being after smoking Acapulco Gold. Additionally, given its stimulating qualities, some have reported enhanced cognitive functioning after smoking this strain as well as increased productivity levels.
---
Final Thoughts
Acapulco Gold is the perfect way to take your relaxation, wellness and medical care to the next level.
Its unique combination of stimulating and calming effects can make for a truly enjoyable experience – those who want to chill out after a long day or boost their cognitive functioning should give it a try. From relieving chronic pain, nausea and inflammation to helping manage stress, anxiety and depression – Acapulco Gold has something for everyone.
Though it's not the easiest strain to grow, the challenge is well worth the effort.
---
Category Pages: