Glass pipes have been stoners' companions for ages as they are one of the best ways to enjoy your blended dry herbs and get high.Due to their pent-up demand, glassblowers have introduced several hand-blown glass pipes to the market, including cheap glass pipes, high-end pizzos, color-changing pieces, heady pipes, and more.As a result, there is an overwhelmingly huge list to choose from if you want to buy a glass pipe.
However, we don't want you to get confused in your quest to buy the best glass pipe.So we searched the internet to bring you glass pipes that have all the bells and whistles you need for an enjoyable smoking experience.
We will not only hit you with a lowdown of the best glass pipes in 2023 – but also walk you through how we chose them. So before we look at which pipes are best for smoking weed and other dry herbs in the 420 ocean, let's dive into what a glass pipe is and how it works.
---
The Best Glass Pipes in 2023 – Summary
---
What Are Glass Pipes and How Does it Work?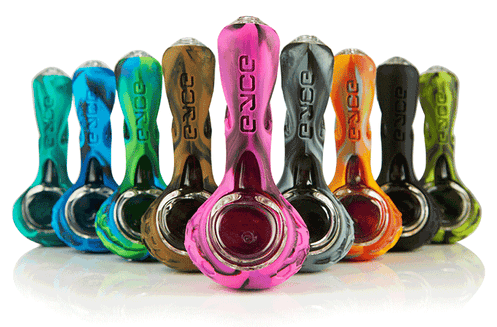 Glass pipes are hand-held smoking devices that come in a glass body.Like your regular tobacco pipe, they have a bowl for packing your stuff and a mouthpiece to inhale the smoke.Glass pipes come in compact designs, making them perfect for stoners who love to smoke discreetly. In addition, they are made of borosilicate glass, so they are sturdy and almost indestructible.
Stoners use glass pipes to smoke a variety of stuff, including tobacco, cannabis, and other dry herbs. Most tokers prefer smoking with glass pipes for several reasons, including:
It delivers a good amount of smooth, clean, and powerful hits straight to the lungs, helping you feel right in a couple of seconds
Hand-blown glass pipes don't heat up quickly like other weed pipes, making them easy to hold while smoking.
Glass pipes are available in various styles, colors, sizes, and designs. As a result, there are endless options, whether you want a simple glass pipe, an elegant, girly pizzo, or a one-of-a-kind smoking device that you won't find elsewhere.
Glass pipes are also more durable than other pipes. They are sturdy and can withstand a lot of force.
As mentioned earlier, there are many types of weed glass pipes in the market. First, there are one-hitter glass pipes that are perfect for solo sessions and small servings of weed. Then we have chillums which are great for smoking herbs with your friends. Other types of glass pipes for sale in the market are sherlocks, bubblers, and steamrollers, each with its unique features.
As you have already seen, there is a myriad of options to choose from whenever you are ready to buy a glass pipe. To save you the time and stress of sieving through many products, we have helped you handpick the best of the best glass pipes in 2023.
---
Our Picks for the Best Glass Pipes in 2023
After scouring the dark depths of the world of 420 and testing hundreds of glass pipes for sale, our picks for the best glass pipes in 2023 are:
---
Price:
$40.00 @ Smoke Cartel
10% Coupon Code:
CNBS
Big Bowl Size
Borosilicate glass
Easy To Clean
Clean & Smooth Hits
Branded Glass Pipe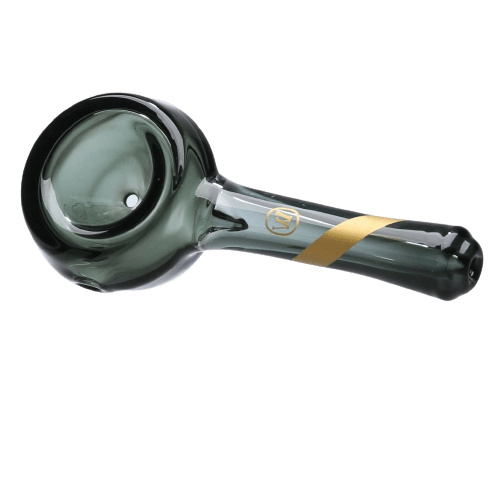 Made from borosilicate glass and featuring a beautiful design, Marley Natural Spoon Pipe is our overall best hand-blown glass pipe in 2023. We love this pipe for its pretty design, ample bowl size, high-quality construction, and optimal performance. It has a bowl big enough to hold all the stuff you need to get high in one sesh.
Marley Natural Spoon Pipe comes in the right length; you won't find it too long or too small. It fits right in our hands and sits perfectly on our lips. So there are no worries about this pipe tipping or your weeds spilling when using it.
Another reason this piece from Marley stands out from the pack is its solid construction. It is not only made to last but built to offer a smooth, clean and powerful smoking experience. Marley is one of the best glass pipe brands in the cannabis world, so we had high expectations before testing it – and,of course, we were not disappointed with the smoking experience. But that's not all about Marley Natural Spoon Pipe; we also love it because it is very easy to clean.

Pros:
Big bowl size to pack more dry herbs
Made of high-quality, durable borosilicate glass
Delivers clean, smooth, and powerful hits
Very easy to clean
Glass pipe from a renowned, high-end brand.
Cons:
There is nothing we didn't like about this weed glass pipe.
Marley Natural Spoon Pipe: 40$ @ Smoke Cartel
10% Coupon Code: CNBS
---
Price:
$35.00 @ Vapor
Borosilicate Glass
Removable Silicon Wrapping
Unique & Stylish Design
Poker Tool For Cleaning the bowl
Available in Several Colors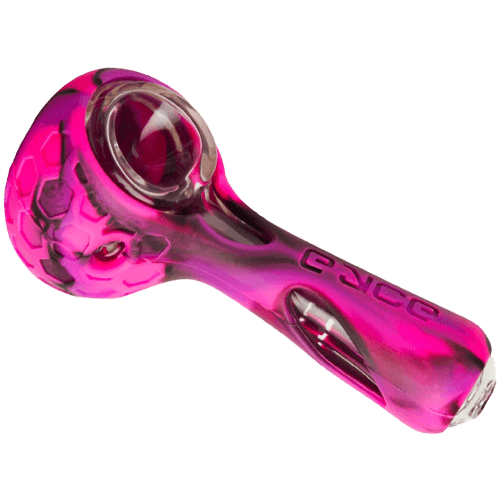 You can't go wrong with EyceProteck Alien Spoon if you want an out-of-this-world smoking experience. Hand-made from durable borosilicate glass and enclosed in a silicone case, this product is one of the best unbreakable glass pipes on the market. Aside from protecting the glass, the silicone wrapping provides extra grip and makes it look different from regular, simple glass pipes.
It comes with a thumb-size bowl perfect for stashing enough weeds for a moderate smoker to feel right. When we tested this glass pipe, we were impressed with how it retained flavor and the clean, powerful hits we got each time.
Another unique feature of this glass pipe is the steel poker tool under its stem. The poker was handy when we wanted to clean the bowl. The removable design of the silicone is also brilliant. You won'thave difficulty unclogging and cleaning thiscool piece from Eyce.
These products are available in many colors, including black, desert, winter, and more. So whatever your preference is, you are sure to find the perfect one for you.

Pros:
Made of durable borosilicate glass
Removable silicone wrapping for extra protection
Unique, stylish design that retains flavors
Poker tool for cleaning the bowl
Available in several beautiful designs and colors.
Cons:
It comes with a round bottom that makes it a little tipsy.
EyceProteck Alien Spoon: $35.00 @ Vapor

---
Price:
$60.00 @ Vapor
Borosilicate Glass
Large Bowl
Smooth, Powerful & Flavorful Hits
Made in the USA
Sleek Collector's Case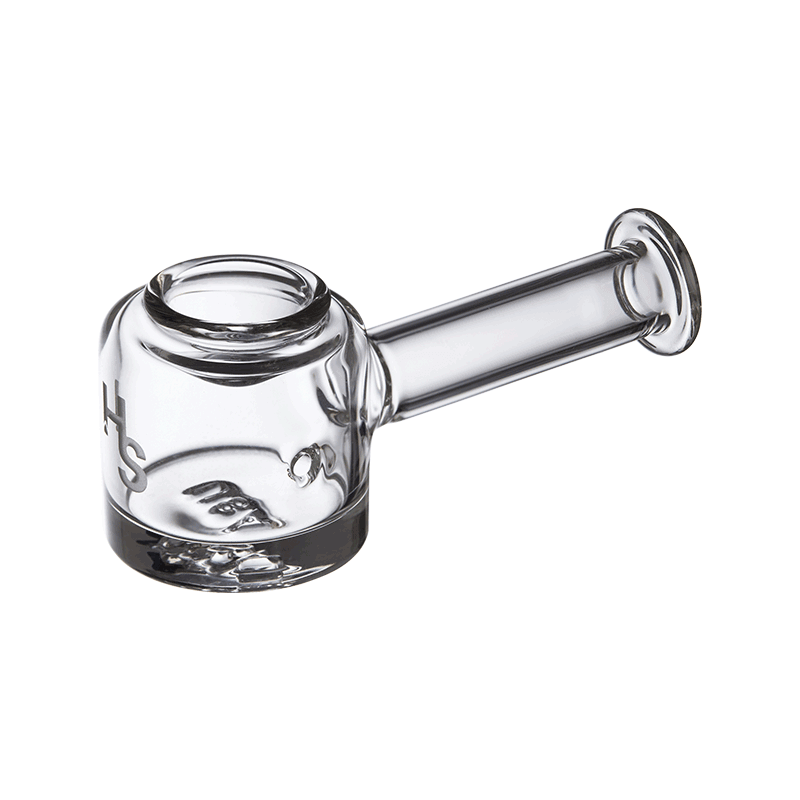 We recommend Higher Standards heavy-duty spoon pipes for cannabis connoisseurswho want to buy glass pipes that are extremely durable and functional. They are renowned as the Rolls Royce of glass pipes. Made in the USA, this extra-thick weed glass pipe is made of medical-grade borosilicate glass and boasts of a three-millimeter thickness.
It comes with a large-capacity bowl allowing you to load as manyhits as possible. We love the glass pipe's sturdy build and wide, flat base. Aside from offering a comfy grip, the design makes it easy to load the glass pipe withoutworrying about it tipping over. Further, you can effortlessly care for this glass pipe and keep it glistering with a few household items.
Higher Standards is no stranger when it comes to high-end glass products offeringelevated smoking experiences, and of course, this glass pipe isn'tan exemption. It delivers clean, powerful, and flavorful smoke that hits really nice. Though the pipe is a bit bigger than the average glass piece on the market, it isn't too large for you to pocket. Further, it comes with a sleek collector's case that makes it travel-ready.

Pros:
It is constructed with a 3mm medical grade borosilicate glass
Large bowl to pack enough stuff for long smoking sessions
It delivers smooth, powerful, and flavorful hits
Made in the USA by one of the best glass pipe brands
The pipe comes in a sleek collector's case.
Cons:
We wished it came with a Smojo screen.
Higher Standards Heavy Duty Spoon Pipe: $60.00 @ Vapor

---
Price:
$19.99 @ Hemper
Glass Pipe Changes Colors
Low Price
Available in Several Colors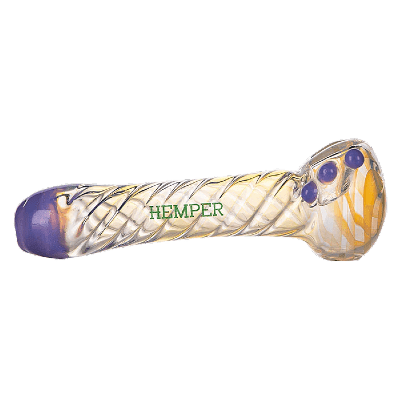 Hempercolorchanging glass pipe is next on our list of best weed pipes to buy in 2023. The hits we got when we smoked with this productweremind-blowing. It hits like a freight train each and every time we use it. The pipe comes with an impressive colorchanging design. So a surprise awaits you when you start smoking with this product.
We tested a purple glass pipe in this collection and were amazed athow it changed color each time we used it. Another great thing about the Hemper color changing hand pipe is the price. It is available for sale in most glass pipe stores for just 20 bucks.
Though our initial expectation from this pipe was not high due to its price, we were pretty impressed with the smoking experience it offers. These hand pipes from Hemper are available in several colors to suit your personality.
It's also worth mentioning that Hemper color changing hand pipes have tons of positive consumer reviews. We didn't find a bad review despite scouring the dark depth of the 420 ocean. We highly recommend this product if you are looking for a cheap glass piece that will give you a bang for your buck.

Pros:
This glass pipe changes colors
Great smoking experience for a low price
Available in several colors, including black, girly pink, and more.
Cons:
Some colors seem more detailed than others.
Hemper Color Changing Hand Pipe: $19.99 @ Hemper

---
Price:
$69.95 @ Smoke Cartel
Smoothest And Coolest Hits
360 Degrees Freeze Chamber
Removable Bowl
Easy Clearing And Loading.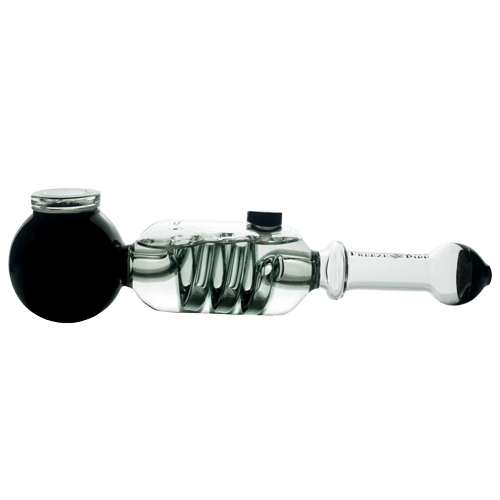 Are you tired of glass pipes that deliver hot, harsh hits and looking to buy pipes that offer smooth, ice-cold hits? Then you should add this freeze pipe hand pipe with glycerin chamber to your arsenal as it offers the smoothest, cleanest, and coolest hits.
Though its price is a bit higher than other regularpipes, the extra buck you are coughing out is worth it. When you buy this high-end glass pipe, you will bid farewell to harsh hits that burn throats or make you feel uncomfortable.
The pipe comes with a 360 degrees freeze glycerin chamber for extra coolness. The coolness lasts for about 4 to 6 loads when you freeze the pipe. You can enjoy long smoking sessions withthis glass pipe before you have to refreeze it again. Due to this added feature, the pipe is a bit bigger than other products on the market. However, it is portable enough to move around with it.
Further, we gave this glass pipe thumbs up for its removable, honeycomb-style glass bowl, which makes it easy to clean and repack your dry herbs. This freeze pipe is a must-have if you want to enjoy cool bong-sized rips.

Pros:
Delivers the smoothest and coolest hits you can ever imagine
360 degrees freeze chamber for extra coolness
Removable bowl for easy clearing and loading.
Cons:
Though the bowl size is good for moderate smokers, a bigger one will make it perfect for a long sesh.
Freeze Pipe Hand Pipe With Glycerin Chamber: $69.95 @ Smoke Cartel
10% Coupon Code: CNBS
---
Price:
$40.00 @ Smoke Cartel
Sleek And Discreet Design
Silicone Case With Steel hanger
Borosilicate Glass
Inbuilt Percolator
Smooth And Deep Hits.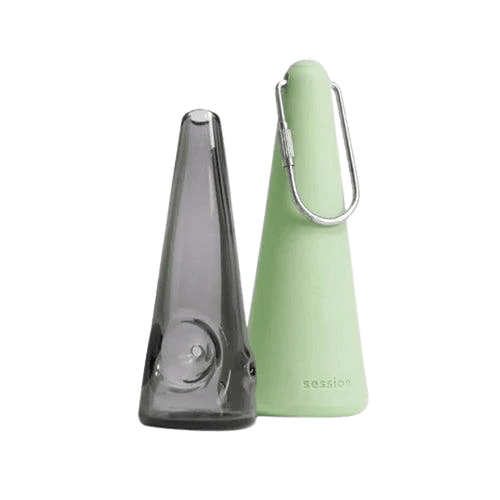 This small glass pipe from Session Goods is the best piece to buy if you are looking for the perfect, sleek, and discreet travel buddy. It features a beautiful, modern, cone-shaped design that will catch the eyes of any stoner. In addition to being compact, it comes with a silicone case witha hanger to clip it to your bag, belt, or pocket when you are on the go.
Although small, its bowl is deep enough to stash a good amount of stuff. Session Goods constructed this piece with black tinted borosilicate glass, so it offers the same durability as other glass pipes on our list. But that's not all; its beautiful silicone case gives it extra protection.
This high-quality, small glass pipe is not on our list only for its stylish design and durability; we rated it high for its functionality. It has a large opening that delivers incredibly smooth and deep hits. The base is also flat, making it easy to load your stuff without spilling. Session Goods' travel spoon is worth every penny you pay for it.
Pros:
Sleek, compact, and discreet design
Silicone case with steel hanger to clip it with your belt or bag
Durable borosilicate glass for long-lasting use
It delivers smooth and deep hits.
Cons:
The length may be too short for stoners who love long glass pipes.
Travel Spoon Pipe with Silicone Case: $40.00 @ Smoke Cartel
10% Coupon Code: CNBS
---
Price:
$60.00 @ Smoke Cartel
Borosilicate Glass
Elegant And Beautiful Design
4-piece Detachable Design
Microscope Shape
Smooth And Clean Hits.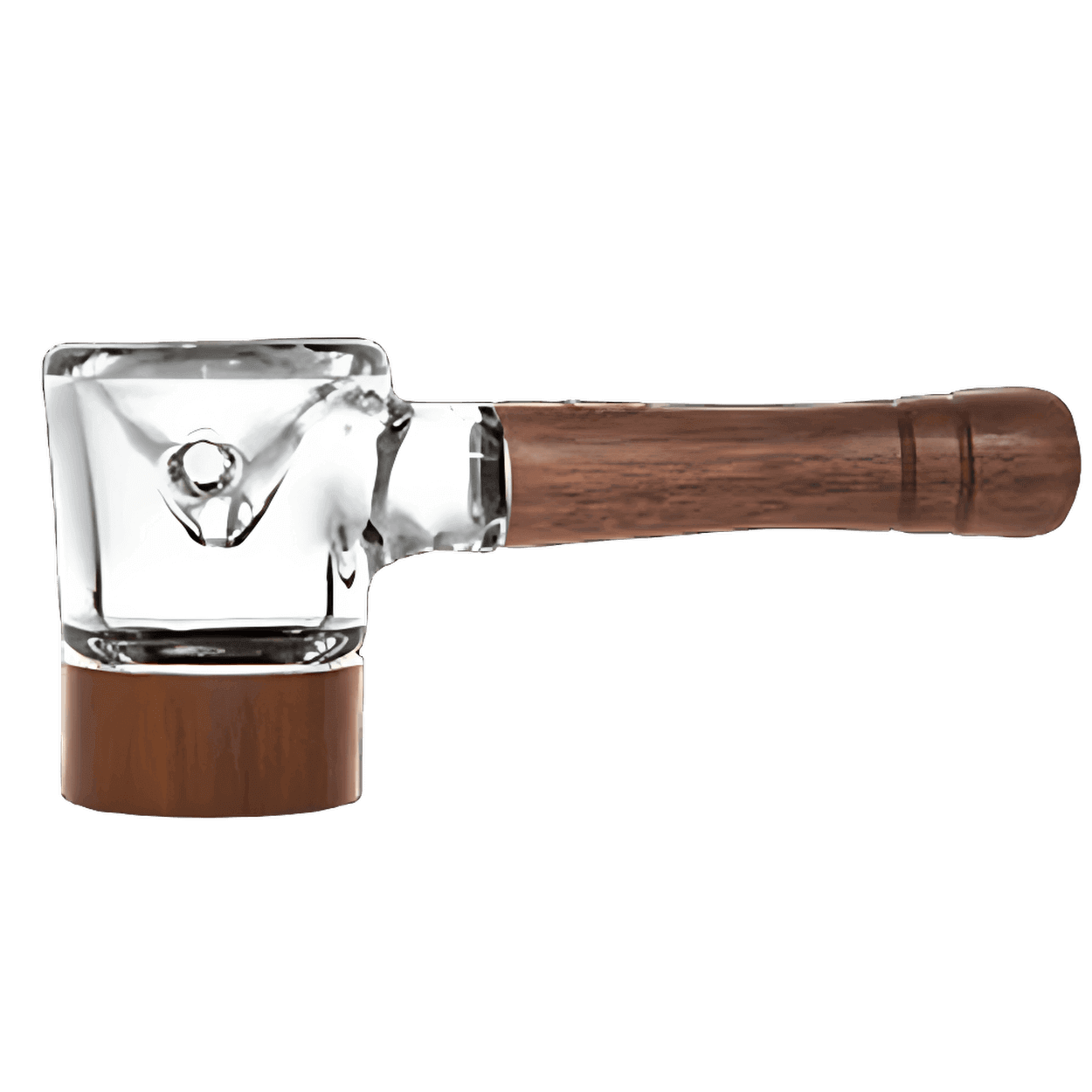 Constructed from durable, hand-blown borosilicate glass and refined walnut wood, Marley's walnut spoon pipe is the most elegant and beautiful piece on our 2023 list of best glass pipes for sale. It is the perfect glass piece to buy if you want a smoking buddy that offers a balance between durability, functionality, and elegance.
The pipe's four-piececustom design makes it easy to detach, clean, load, and smoke. Further, Marley's black walnut spoon pipe comes with a generous bowl to packa good amount of dry herbs. Finally, its rounded stem offers a nice draw and delivers a clean hit. This one of a kind glass pipe is the piece to buy if you are a classy smoker looking to upgrade your smoking ritual.
Most glass pipe stores sell this Black Walnut Spoon for 60 bucks or more. Though the price seems high, you will definitely be satisfied with the value you will get from it.

Pros:
One of a kind glass with an elegant and beautiful design
Made from high-quality borosilicate glass and refined walnut wood
4-piece detachable design for easy cleaning and mobility
Smooth, nice draw, plus clean hits.
Cons:
There is nothing not to like about Marley's walnut spoon pipe.
Black Walnut Spoon Pipe: $60.00 @ Smoke Cartel
10% Coupon Code: CNBS
---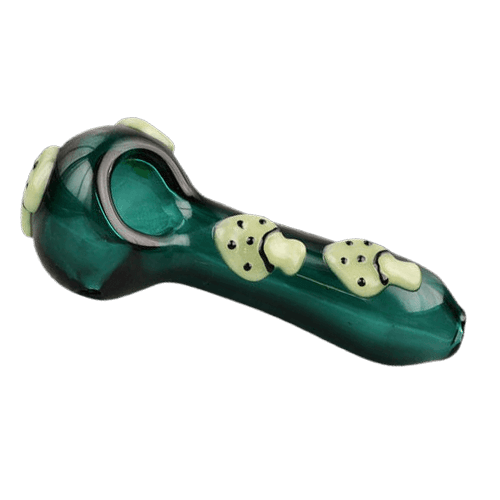 The Last but not the least product on our handpicked selection of best glass pipes is the Glow in the Dark Mushroom Spoon Pipe. It is not only the most wanted mushroom glass pipe but also the best-themed glass pipe available on the market.
Available for sale in most glass pipe stores for just 30 bucks, thisproduct is a hit if you are looking to buy athemed pipe at a great price. It is built from premium borosilicate glass and features mushroom decorations that glow in the dark.
The glass' 4-inch thickness makes it virtually indestructible, so be assured that it will withstand regular wear and tear. Moreover, this glass pipe has a deep, roomy bowl to hold enough green herbs and a carb beside it to control the airflow.
Glow in the dark mushroom spoon pipes are affordable and come in different assorted colors. However, the drawback is that you can't pick a color when buying online. Instead, the store picks for you.

Pros:
Beautiful mushroom-themed design
4-inches thick borosilicate glass for extra durability
Glows in the dark
Great price for a nice smoking experience
Cons:
Buyers can't choose a color when buying online.
Glow in the Dark Mushroom Spoon Pipe: $23.00 @ Smoke Cartel
10% Coupon Code: CNBS
---
Buyer's guide: How to choose the best glass pipes
Want to buy glass pipes and don't know where to start? This glass pipe buyers' guide covers everything you need to start shopping with confidence.
In this section, we'll walk you through what makes a good glass pipe, the parts that make up a glass pipe, and what to consider before you buy your next glass pipe. So fasten your seat belt, and let's take you on a ride to the glass pipe's world.
---
Why glass pipe smoking?
Stoners opt for glass pipes mainly because of the pure-smoking experienceit offers. Unlike pipes made from wood or clay that creates toxic fumes or adds their own flavor to whatever you are smoking, glass pipes maintain the purity of your herbs. So when you smoke with them, you enjoy the full essence of blended herbs.
The science of glass pipes – what parts make up a glass pipe?
Before we dive into what makes a good glass pipe, let's share some basics about the parts that make up a glass pipe so you can understand how it works and appreciate the artistry that goes into it. Generally, the main parts of a glass pipe are the bowl, mouthpiece, carburetor, and stem.
The bowl, also called the glass chamber or pot chamber, is where you pack your herbs, and the mouthpiece is the part that goes into your mouth. The stem is a tube that runs down from the mouthpiece to the bowl, transferring smoke from the chamber to your mouth. Then there is a carb,  a small hole next to the bowl, that allows you to introduce air and regulate its flow in the pipe.
What to consider when buying glass pipes
It is a no-brainer that you should go for pipes with thick glasses that won't break if you ever drop them and those with bowls deep enough for your sesh. Aside from these basics, other factors to consider before making your pick are:
The smoking experience you want
Do you want cheap glass pipes that deliver good-enough hits, or are you interested in high-end grass pipes that offer cool, clean, and smooth hits? Are you looking for a discreet but functional travel buddy? Narrowing down the smoking experience you want can help you decide the best glass pipes for you.
Aesthetics or function
If you are all about top-notch performance, you should go for glass pipes like Marley Natural Spoon Pipes that deliver smooth, clean, powerful hits. On the flip side, if you want something elegant, you can buy the Black Walnut Spoon Pipe to turn your friends' heads at your next smoking sesh. Want a balance between aesthetic and function? Then you should go for the EyceProteck Alien Spoon.
Your purse
Do you have just a few bucks to spend on your next glass pipe, or are you ready to spoil yourself with apremium product? If your budget is low, you can buy cheap glass pipes like Hempercolor-changing pipe, which offers a nice smoking experience despite its low price. However, if you got some big bucks to spend, we recommend the freeze pipe hand pipe with a Glycerin chamber. You will get the coolest and smoothest hits with this product.
---
Bottom Line
Glass pipes are the most preferred smoking device for new-generationstoners in the 420 world. However, with so many glass pipes for sale online, choosing the perfect one can get confusing. The good news is that you have a place to start your shopping as our list features the best of the best glass pipes any stoner or collector should have. Have fun shopping!
The Best Glass Pipes in 2023 – Summary
---
Category Pages:
Smoking Pipes - Our smoking pipes buyer's guide covers the vast world of bowl pieces, including different types, how to use them, and the history behind the smoking tool.
Glass Pipes -

(CURRENT PAGE)