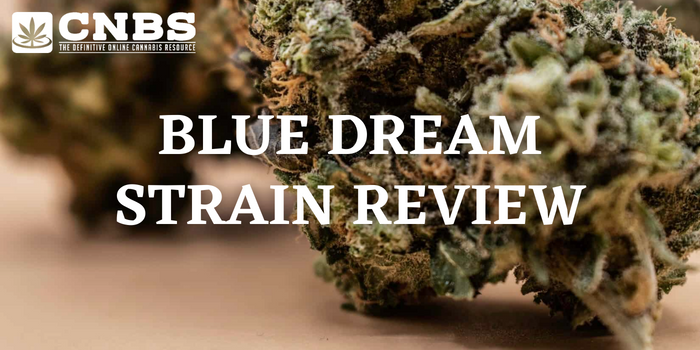 Sweet blueberry flavor and high like no other, Blue Dream is one strain you want flourishing in your garden. With its heightened popularity, it can be difficult to know where to buy the best seeds—whether that means the highest THC concentration, the easiest to care for, or a mix of both.
Follow our guide below for the best seedbanks to purchase Blue Dream from and everything you need to know about how to grow them.
---
The Best Blue Dream Seeds to Buy Online
This California sativa hybrid is one of the most deliciously sweet strains you can smoke. And since it's a California native, you know it's taking North America by storm, which means you can find it in most seedbanks. BUT where is the best place to buy Blue Dream seeds? We've got you covered below.
---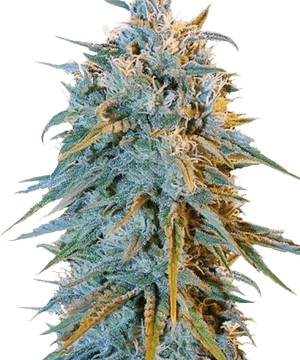 THC: 19 %
CBD: 0.1 %
Day to Flower: 65-70 days
Effects: Relaxed, Energetic, Happy
Herbies is a trusted source across the globe for all things seeds. Funnily enough, the Blue Dream seeds they stock are produced by Blimburn. So why would you purchase from Herbies instead of directly from the source? Here are just a few good reasons.
The quality of these seeds is of the highest caliber. With THC levels between 17% and 24% as well as CBD at 0.2%, You'll get one of the tastiest highs of your life. 2m-high plants grow floor to ceiling and produce a large yield of 600 gr/m2 (indoors) or 800 gr/plant (outdoors) at the end of the flowering season (8-10 weeks; end of October).
Herbies has perks not found at any other seedbank. Rewards, codes, deals—you name it, Herbies has it. Besides, the price of these seeds at base level is unmatched, so you know you're getting your money's worth.
---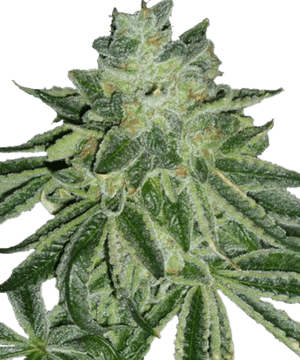 THC: 16%-19%
Yield: 500-600gr/m²
Height: 180cm – 220cm
Day to Flower: 8-10 Weeks
Medical Use: Depression, Stress, Pain
MSNL is one of the only online seedbanks that has kept its core value front and center for over two decades. This company—or should we say, the growers who started this company—have always had just one mission: grow, test, and provide high quality seeds to cannabis lovers all over the world.
Blue Dream from MSNL is another top choice of ours and differs greatly from other seedbanks you'll find.
First, it has lower THC content between 16% – 19%. This is a perk for the MSNL variant because it's a smaller range, meaning your expectations when growing will be more realistic. Compare this range of 4% to other sellers that offer 8%—it's half! A smaller range equals stable expectations.
Second, this one is ready for harvest in early October. The flowering time is the same, between 8 – 10 weeks, but the plants will start flowering sooner than other variants. You'll still get a worthy yield of up to 600 gr/m2, you'll just be able to use it or distribute it sooner.
Make sure you give each seed enough space, because this whopper gets up to 2.2m in height!
---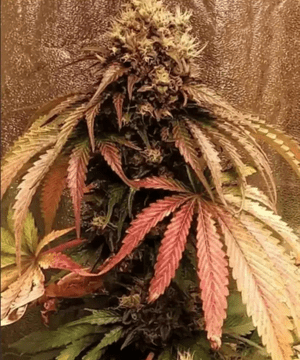 THC: 17 – 24%
Phenotype: Feminized
Height: 6.56 ft | 2 m
Flavor: Berry, Blueberry, Mango, Sweet
Day to Flower: 65 – 70 days
Blimburn is one of the online world's best places to purchase Blue Dream seeds. It's a trusted source world-wide with exceptional quality and a true passion for seeds. What makes Blue Dream seeds from Blimburn different than other seedbanks? Let's find out.
Blimburn's variation is beginner-friendly, meaning novice growers should have minimal trouble getting their Blue Dream to harvest. With an interesting yet high range of THC levels, between 17% and 24%, matched with an expectedly low CBD value at 0.2%. To sum it up: you're smoking this for the trip.
As for size, this is one beast of a plant. Blimburn compares it to a fir tree, and while it doesn't get quite that tall, they aren't too far off. Standing at up to 2m, Blue Dream from Blimburn produces 600 gr/m2 (indoor) or up to 700 gr/m2 (outdoor). Flowering time is average, between 8 and 10 weeks.
Pricewise, don't be too shocked at the tag. You get double your order every time, so 3 seeds become 6, 6 becomes 12, etc. That's a deal you should be hard-pressed to pass up.
---
Growing Blue Dream Seeds
With a few simple steps, you can cultivate the famous sweet and fruity blueberry-flavored strain at home successfully. Get the best harvest possible with our quick guide below.
Where to Grow
When deciding where to grow your Blue Dream marijuana, you need to take into account factors such as climate, soil type, and overall space availability.
The best places to grow Blue Dream seeds are in dry, sunny climates such as California and Arizona. If you don't have access to outdoor growing conditions, an indoor setup with plenty of light will work just as well—if not better. It's often recommended to grow this strain indoors no matter where you live because of how sensitive Blue Dream is to changes in climate.
Even with extreme climate sensitivity, what makes this strain beginner-friendly is its lack for nutrient-rich soil. All strains (all plants, really) need nutrients to survive. But Blue Dream is not very demanding and will produce the buds you want without the heavy focus on feeding its soil.
One thing you really want to be conscious of is how much water is in the soil, as in you need to make sure it gets drained regularly. This one will happily drown if it stays wet for too long.
Best Growing Method
Sea of Green (SOG) is the preferred method with proven success for many growers who get their Blue Dream seeds to flower in a little over 2 months.
SOG helps to maximize production indoors, especially, considering the demanding height of this strain. For this method, you should aim to have one plant for every square foot. You're creating a literal sea of green (i.e., plants), keeping your Blue Dream plants small instead of letting them grow tall.
This method helps maximize harvest, decrease flowering time, and provides exceptional results for limited spaces.
If you decide to grow outdoors, you don't have to use the SOG method as plants are free to grow as tall as they want. However, you should make sure to give each plant enough room so the lower levels don't get too shaded. Regular trimming helps.
Height
Blue Dream ranges from 1.8m to 2.2m, with an average height of 2m. That's a tall plant, significantly taller than most people.
If you're growing outdoors, the height shouldn't be a problem. Growing indoors, though, requires some grooming. That's why we suggest the SOG method.
Flowering Time
Cultivating Blue Dream marijuana seeds is a fun and rewarding experience, but it does require some patience – the flowering time for this strain can be anywhere from 8-10 weeks. During this period, your plants will sprout buds that are rich with the sweet and fruity blueberry scent and flavor of the Blue Dream strain.
While you wait for your harvest to arrive, there are a few things you can do to ensure optimal growth.
First, make sure you're keeping up with good spectrums of light throughout the flowering cycle. During the last couple of weeks, you'll want to switch to using only red or blue light so as not to disturb your plants too much. Also, be sure to keep an eye on the temperature in your grow room – if it gets too hot or cold it can stunt plant growth which means a lower yield in the end.
Using the Sea of Green grow method, you can shorten this flowering time a bit without risking your yield.
Yield
Growing Blue Dream marijuana seeds can yield an impressive 600 gr/m2. This is due to the strain's strong, bushy plants and large flowers that are packed densely with aromatic buds.
As long as you provide your plants with the right climate, adequate light levels, and proper drainage, you should be able to achieve this generous yield in a relatively short amount of time.
Pests and Mold
Blue Dream marijuana plants are fairly resistant to common pests and mold, making them ideal for growers of any experience level. This strain is known for possessing some of the most potent THC levels (potentially) amongst all current cannabis varieties, so it's essential that you provide your plants with a healthy environment throughout its growth cycle.
The good news is that Blue Dream doesn't require too much effort when it comes to keeping away pests and molds – its thick leaves act like a natural barrier and offer protection from potential threats.
Be sure to trim wily branches and give each plant enough space to sprout, otherwise you risk mites burrowing within the branches and mildew growing in unseen territory.
---
Blue Dream 101
Blue Dream is possibly the most popular California hybrid of the decade. With high yields and a flavor that packs an inherently fruity punch, you'll happily trade its semi-demanding growth journey for its sweet smoke.
History
Blue Dream is an iconic marijuana strain that has long been celebrated for its balanced yet powerful effects. Developed in the late 1990s by breeder DJ Short, this prominent hybrid is a cross between Blueberry Indica and Sativa Haze. Its unique combination of indica-dominance with sativa-like effects makes it ideal for both medicinal and recreational use.
Blue Dream quickly became one of the most popular strains on the West Coast – and over the years has spread its influence across the nation. It's now recognizable as one of the best day-time strains out there, thanks to its energizing and uplifting effects. Its versatility makes it an appealing choice for many cannabis consumers, whether they're looking to ease anxiety or simply relax after a long day.
Aroma, Appearance, and Flavor
Blue Dream has an incredibly potent aroma that's dominated by notes of sweet berries and hints of earthy pine. It's distinguished from other strains due its unique combination of aromas, combining the sweet smell of blueberry with the pungency of Haze.
The terpene profile is complex, with both myrcene and pinene found in higher concentrations than usual. When burned or vaporized, a subtle minty note can be detected alongside a strong skunky aroma reminiscent of its parent strain.
On the inhale, users will often detect sweet notes of blueberry and citrus, along with more subtle undertones of pine and mint. On the exhale, the smoke is surprisingly smooth – and still carries strong hints of berry and some earthiness.
The combination of sweet and savory elements makes it an appealing choice for all cannabis fans.
Blue Dream plants have an unmistakable appearance. Brilliant shades of green on long leaves, fuzzy blue-green buds, and white trichomes on orange-red pistils make this strain an easy standout.
Effects
Blue Dream is renowned for its mood-lifting, energy-boosting, and calming effects. When smoked, it creates an uplifting feeling that can make the user feel more relaxed, content and energized. It has been known to improve mental clarity and focus, making it a great choice for creative projects or moments of reflection.
Its combination of long-lasting physical relaxation and mental clarity makes Blue Dream an ideal smoke for anyone looking to enhance their daily activities.
At the same time, Blue Dream's effects are potent but not overwhelming, making it a good choice for both inexperienced consumers and seasoned smokers alike. Its bursting flavor profile of sweet berry aromas mixed with earthy spices will take your smoking experience to a new level each time.
Medical Benefits
Blue Dream's uplifting effects can reduce feelings of fatigue while providing long-lasting physical relaxation. This often helps those suffering from chronic pain and other ailments caused by muscle tension or tightness.
The calming properties of Blue Dream also make it an ideal choice for relieving anxiety and stress. It can help users relax both mentally and physically, making it a great choice for those seeking relief from everyday stresses.
The combination of mental clarity, focus, and physical relaxation makes it an ideal smoke for anyone looking to enjoy some quality me-time without feeling overwhelmed or anxious.
Blue Dream's mild yet effective effects make it a great choice for medical patients who are looking to both relieve symptoms and still remain productive throughout their day.
---
Final Thoughts
With its bursting flavor profile, uplifting mood, and calming effects, Blue Dream seed strain is a great choice for those looking to enjoy their smoking experience in all the right ways.
Blue Dream is the perfect strain to take your day to new heights. Whether you're looking for something to relax with after a long day or just want to boost your productivity, Blue Dream provides a unique combination of creative energy and physical relaxation that can't be beaten.
---
Category Pages: