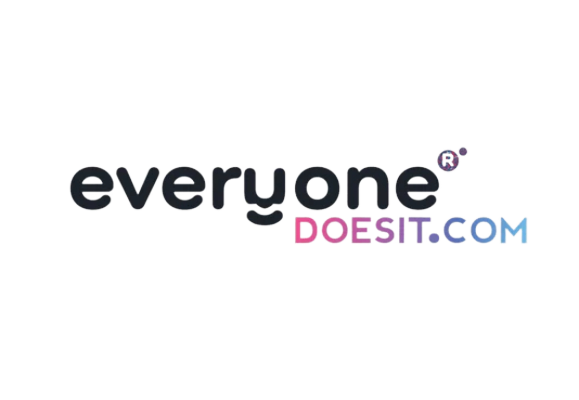 Since 2000, Based in NYC, NY, USA
Shipping to USA and Canada
Credit Card, Gift Cards, USPS Money Orders
---
Let's just get it out of the way: the online headshop, Everyone Does It, has 1 product in stock and 5 for sale as a pre-order.
With a long history of serving the cannabis community with the convenience of online shopping and worldwide delivery, we're left wondering, "what happened?" We could speculate about warehouse overhauls or restocking or management shifts, but at the end of the day we can only report on what we see.
The bad news is that we clearly cannot recommend this headshop. The good news is that we can review aspects of the site to prepare customers who do decide to give it another go in a few months.
Continue reading to see what customers think of Everyone Does It, where they deliver, and the quality of the products and service.
See our recommendations for better alternatives at the bottom of this page!
---
EveryoneDoesIt Headshop History and Reputation
Positive reviews and decades of experience pave the way for a pleasant shopping experience when looking for the best bongs to buy online. But a lack of recent activity provide little faith this company still exists.
22 Years of Experience in the Online Headshop Space.
Founded in 2000, EveryoneDoesIt has been around for just as long as one of our favorite shops GrassCity. It claims to have sold over 1 million bongs and pipes over those two decades to customers across the globe. Caveat—there are two EveryoneDoesIt: one serving the US and one serving Europe. We are reviewing the one serving the US here, though both sites are equally pathetic and entirely out of stock.
EveryoneDoesIt.com is headquartered in Las Vegas.
EveryoneDoesIt Is Praised by Thousands of Customers…but Not in 2023.
This has been a tough couple of years for nearly every business. Maybe Everyone Does It finally succumbed to its financial wounds due to the pandemic? It's pure speculation, but we can't see any other reason why there hasn't been a new customer review or Facebook page update in the past year.
Most people are happy with the delivery speed, product selection, and—above all—customer service. Though there are a few notably negative remarks, which is expected.
Considering that the last review was made on October 31, 2021, it's impossible to say how responsive the company has been over the past year. On the bright side, there are no negative reviews since then. The business seems to be quite trusted among smokers before 2022. It deserves at least some credit for that.
---
Product Selection Review for EveryoneDoesIt.com
Since there's just 1 product and a few preorders, we will review the quality of those products and the categories for products they used to sell/plan to sell in the future as well as the site, itself.
Clean Website Makes for a Smooth Browsing Experience.
One thing that stands out is that this online headshop brand doesn't do the in-your-face sales tactic seen by so many other businesses. The homepage is delightfully clean and easy to navigate. It tells us that the focus is on the customer being able to select a product they really want, not getting rid of excess inventory.
There are two big sales boxes at the top of the homepage that help you navigate to sales sections or their latest product. But if you scroll down, you get a really simple list of categories. While these sales boxes could be a bit smaller, it doesn't really distract from the experience.
Each section is easy to sort through. I, for one, love that there's a "Cheap Bongs" section. Sometimes that's exactly what you want and you don't want to go through the process of sorting by lowest price or scrolling all the way done.
The funny part is…each of these categories is empty.

Pre-order a New Vape or a Steamroller Pipe if You Dare.
We don't have a lot of confidence in this brand at the moment. Having said that, if you so wish you can preorder a new vape by G Pen, Dynavap, or DaVinci (thankfully, a well-known brand).
There are also a few steamroller pipes up for pre-order. In total, there are 5 products that you can pre-order. It's unknown how long those pre-orders have been up for, meaning the products might permanently be on pre-order status.
It's like navigating an online ghost town. How can there be 20 years of experience and several categories of products, but just 6 actual product for sale—and 5 of which are not available yet? It feels like a store that's not bouncing back.
Historically, the site has sold products in the following categories:
Bongs
Glass Pipes
Bubblers
Dab Rigs
Grinders
Vaporizers
Pipes
One Hitters
Accessories
An Authorized Retailer of Respectable, Desirable Brands.
At some point, the business sold products from the world's top smoke brands. Those include:
PAX
GRAV
Firefly
DaVinci
PuffCo
Santa Cruz
It's an impressive lineup, and of course there would have been more to choose from than just those brands. As an authorized retailer, we know EveryoneDoesIt has a history of sales for these products. Unfortunately, it seems that's no longer the case.
---
Sales and Discounts for EveryoneDoesIt
This online headshop touts their unbelievably low prices and isn't afraid to promote a sale. Unfortunately, we can't review their prices since there are so few products. Though we can see a few sold out items on sale, which provides insight into their previous offers.
A "Summer Sale" Banner Still Hangs at the Top of the Website.
We are well past the summer, yet a banner for the site's summer sale remains steady at the top of the page. There are two takeaways from this:
This site hasn't been touched since the summer. No sales, no orders, no nothing since the summer sale.
EveryoneDoesIt used to have seasonal sales.
Must have been a great sale, since there's nothing left in stock.
We can also see on a few of the leftover out-of-stock products (there aren't many) left with a 20% discount. It's not helpful that these products are out of stock, but it's still nice to see.

They Will Refund You the Difference if You Find the Same Product Elsewhere for Less.
It's not a well-known feature of this online headshop, but they do state that if you find the exact same product for sale elsewhere and it's cheaper, they'll pay you the difference.
Cool policy, but ineffective when there is no stock. This could have easily made shopping on EveryoneDoesIt.com worthwhile, knowing how previous customers have praised the customer service, prices, and shipping.
Few Discount Codes in Site, and No Loyalty Program.
For a service that's been around for over 20 years, we would expect some love for the community. EveryoneDoesIt does promise the lowest prices, it's true. But some form of payback for the community would be appreciated.
You can sign up for emails to get their latest news and deals, which may include a discount code. But there's no previous or current proof of that happening.
However, when you do click on a product there's a chance that a discount code to use at checkout appears. These products (just 1, really) have the 20% marker on the product image, so they're easy to find.

---
Payment Methods, Shipping, and Returns Review for EveryoneDoesIt.com
EveryoneDoesIt.com nails it when it comes to payment options and fast shipping. This would have been a great online shop option for weed smokers across the country (not internationally).
They have mentioned serving international customers, but there are no international shipping options. That section deserves to be updated to properly inform site visitors.
Crypto, Credit, and Bnpl Payment Options Are What We Like to See.
We love shops that offer cryptocurrency as a method of payment, and this one delivers. This one uses Coinbase, which means you can choice from several coins to pay with as opposed to other shops that offer crypto payments (which we praise) but only as Bitcoin.
Buy Now, Pay Later is a popular option these days. It allows shoppers to lower the blow to their bank account when making big purchases by paying in 4.
All in all, the payment options on EveryoneDoesIt.com is superb. Good luck finding a product to buy, though.
Fast, Free Shipping for Orders Over $50 and Protection for Just $4.
This is also a common threshold for free shipping. Heavier, fragile, or electronic devices are more expensive to ship. When running a shop that sells big glass bongs and battery-powered vapes, the shipping cost on their end is undoubtedly high.
$50 is a fair balance, and it's an easy threshold to meet. The vaporizer they have for sale is over $100, meaning you've got free 3-day shipping!
Another notable offer is delivery protection. While there is an exchange/return policy that we'll get into next, it's a hassle for everyone to have to make a return. Your products should be packaged well enough to survive the journey from warehouse to doorstep, but things happen. This insurance just gives you an added layer of financial protection for just $4. It's a great option if you're buying a product of high value.
A 14-Day Return Policy With a 15% Restocking Fee for New Items.
There are other conditions, too.
Used items are subject to a 50% restocking fee.
You must pay for return delivery.
Broken items need to be reported within 48 hours of delivery.
The company contradicts itself regarding the used item return policy. They don't accept any used items for return, yet there's a 50% restock fee. It must be a subjective policy.
They also take no responsibility for malfunctioning vapes. You, as the customer, must contact the manufacturer for repairs and replacements.
This return policy is quite strict. While some parts are understandable, others are a bit too harsh for a company claiming to provide the best possible service to their customer base.
---
EveryoneDoesIt Customer Service Review
Email and social media are the only outlets for customer service. There is no live chat option nor a phone number.
Most Previous Customers Are Happy With EveryoneDoesIt's Customer Service.
Browsing through reviews, most of the previous customers from a year or so ago have a lot of good things to say about this headshop's customer service. Some even go so far as to praise a specific service rep for their help.
Another gold star we can give EveryoneDoesIt is their ability to respond to negative reviews. So many companies ignore their negative reviews, leaving customers in the dark (and angry). This company notices when people are unhappy and works to resolve the issue.
Overall, customer service is solid. If customers have an issue, we can trust that EveryoneDoesIt will resolve the matter.

---
Final Thoughts on EveryoneDoesIt.com
PROs
Multiple payment methods, including crypto
Trustworthy customer service
Authorized retailer of major brands
CONs
No stock
No site update for months
No international shipping option
No mention of discreet shipping
EveryoneDoesIt.com would be a great headshop if it had more than one product in stock. If there's nothing to buy, then it can't serve our community. It's unfortunate because there are so many positive aspects to EveryoneDoesIt.com.
---
Better Alternatives
For a more pleasurable online shopping experience, we highly recommend browsing the following headshops:
Grasscity — Pioneer of the online smoke shop and based in Amsterdam, Grasscity is your international source for any cannabis related. Warehouses exist in Europe and North America, which means you can expect fast and affordable (even free) shipping worldwide. Browse from mid-range to high-end products, pay with virtually any payment method (including Bitcoin), and save with regular sales, discounts, and rewards.
Smoke Cartel — As one of the most popular headshops, Smoke Cartel excels in providing top-quality products. While prices hover around average, you have plenty of discount opportunities via codes and their rewards program. This, exceptional customer service, and fast international shipping make Smoke Cartel one of our top recommendations for all cannabis lovers.
Vapor.com — A comprehensive range of vaporizers and smoking accessories, as well as fast and free delivery, make Vapor.com the go-to shop for all things vape. The shop offers many savings opportunities and a price match guarantee that helps you save on every purchase no matter where in the world you are buying from.
The Best Head Shops of 2023

1. Grasscity

• Overall Best Head Shop

• Oldest Headshop & Best Reputation

• Since 2000, Based in Amsterdam, NL

• Free Stealth Worldwide Shipping

• Bitcoin Accepted!

[Read Our Review]
• Promotions & Special Offers • Pay with

Bitcoin

• Reward Program Read Our ReviewVisit Website

2. Smoke Cartel

• Best Shopping Experience

• Since 2013, Based in USA

• Stealth Worldwide Shipping

• Free Shipping in USA

[Read Our Review]
• Promotions & Special Offers • 10% Coupon Code:

CNBS

• Subscription Box • Reward Program Read Our ReviewVisit Website

3. Vapor.com

• Best Headshop for Vaporizers

• Since 2005, Based in Florida, USA

• Shipping to U.S, CA, U.K, EU, AU, & NZ

[Read Our Review]
• Promotions & Special Offers • Price Match Guarantee • Reward Program Read Our ReviewVisit Website

4. Hemper

• Best Subscription Box

• Since 2015, Based in NY, USA

• Shipping to Selected Countries

[Read Our Review]
• Sunscription Boxes • Gift Cards • Themed Boxes Read Our ReviewVisit Website

5. Allin1SmokeShop

• Best for Artistic Heady Glass

• Since 2016, Based in Florida, USA

• Stealth Worldwide Shipping

[Read Our Review]
• Promotions & Special Offers • Reward Program Read Our ReviewVisit Website
---
---
Category Pages: