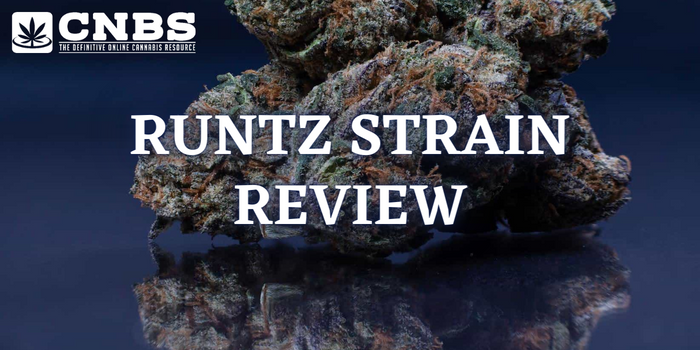 Runtz is a powerful, enigmatic strain bred as a jack-of-all trades. It provides incomparable flavor, a high many cannabis lovers have only dreamed about, and shocking easiness when growing.
Named after its resemblance to the beloved candy, this indica-dominant strain offers smokers a pleasant and complex aroma with notes of berries and sweetness. Underneath the surface lies an impressive mix of effects that can help alleviate a variety of medical symptoms, making it the perfect choice for connoisseurs of any experience level.
Find all you need to know about Runtz right here.
---
Where to Buy Runtz Seeds Online
Runts, the candy, were an icon in the early 2000s. If you didn't love those little banana Runts, who even were you? 20 years later we may have gotten our fill of the candy, but we still crave those impossible flavors.
Here's where you can stock up on Runtz seeds online quench that thirst for flavor.
---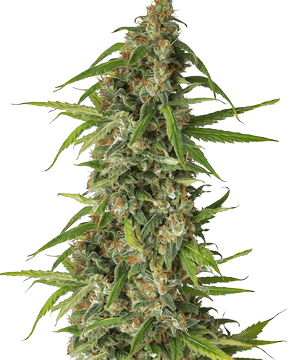 THC: 25 %
Yield: 450g/m2
Day to Flower: 56 – 63 days
Effect: Hard relaxation
Herbies not only breeds and sells their own seeds, but they also stock their "shelves" with seeds from some of the world's top breeders. Runtz at Herbies are sourced by Seedstockers, an industry-leading team that's been breeding for 30 years. So what does this variation have in tow for you?
This indica-dominant strain variant has a crazy high THC level at 25%, offering what Herbies describes as "hard relaxation". Can't complain about that! If you or your customers are looking to veg out for a few hours, Runtz is your strain.
It can be grown indoors or outdoors with a manageable height of up to 180cm. With an average flowering time of 8 – 9 weeks, indoor harvests can be quite frequent and outdoor growers can start harvesting in October. Each harvest should yield around 450 gr/m2 indoors and 500 gr/plant outdoors.
---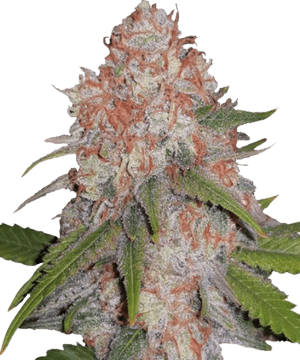 THC: 20% – 24%
Yield: 400 – 500gr/m²
Day to Flower: 8-10 Weeks
Medical Use: Pain, Arthritis, Stress
Runtz is a world-wide phenomenon. We wouldn't expect anything less from any strain whose genetics comes from Zkittlez. As it grows in popularity, Runtz seeds become much more easily found across the web—but where do you find the best Runtz seeds to buy online?
Leave it to MSNL to provide you with Runtz seeds like no other. MSNL is one of the best online seedbanks to buy these candy-like little seeds. THC levels go as high as 24%, CBD stays below 1%, and your harvest comes in around 500 gr/m2 after 8 – 10 weeks of flowering.
You want Runtz for the flavor; everything else comes second. MSNL gives you a flavorful punch in the tastebuds with every bud that grows on these 1.8m plants. Go on, try it for yourself.
---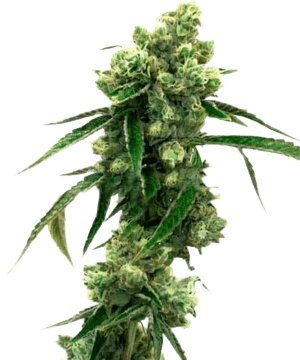 THC: 19% – 22%
Yield: 400 – 450 gr/m²
Day to Flower: 8 – 10 weeks
Medical Use: Arthritis, Insomnia, Pain
For over 20 years, Blimburn Seeds has served the cannabis community across the world—even in those remote, hard to reach places. So if you're looking to get your hands on some rare Runtz hybrid seeds, Blimburn has you covered.
These beautiful little seeds pack in so much flavor, you'll think you're eating Wonka-inspired candy. Blimburn's variant has some key differences from most other seedbanks you'll want to pay attention to.
Between 19 – 22% THC and less than 2% CBD make this an indica-dominant strain with a heavy dose of pain relief. Blimburn's Runtz seeds also grow just shy of 5ft, at 1.5m which is much more manageable (especially for beginners and indoor growers).
Indoor yields come to 450 gr/m2 and outdoor reaches 600 gr/plant. With a standard flowering time of 8 – 10 weeks and October harvest (outdoors), there should always be room for a few Blimburn's Runtz seeds in your patch.
---
Growing Runtz Seeds
Runtz gives you the best of both—actually, all—worlds. High in THC. Incredible taste. Easy to grow. Average-priced seeds. Below, you'll find all you need to know about growing Runtz so once you're order arrives you can get straight to germinating.
Where to Grow
Indoors is preferrable, though Runtz can be grown outside without too much hassle.
Let's start with growing outdoors. Runtz likes it warm, with temperatures as high as 27°C and as low as 17°C. If you live in an area of humidity of at least 55% during vegetation and at least 35% in the flowering period, Runtz will grow like a dream.
Humidity is really important for this strain, so if you don't live in an area like what's described above, then you'll have more success growing indoors. Indoors, you can maintain those humidity levels easily as well as sun. Runtz loves sunlight, the more the better.
The survival rate depends on who bred the seeds you buy. We published our recommended seedbanks above. Take a look at all three and make sure the seeds you end up buying are ones that can do well in your climate.
Best Grow Method
Runtz is actually quite easy to care for. You don't have to do much topping nor shaping. The buds and branches at the bottom of the plant should receive plenty of light as these marijuana plants grow to a maximum of 1.8m.
An LST technique works well when growing outdoors. The most success comes from using either SOG or ScrOG.
Growing Runtz seeds using the Sea of Green (SOG) method outdoors allows for maximum sunlight and air absorption during the process. When planting the seeds, space them out evenly with an ample amount of soil around each seed. This provides strong support for fragile stems and helps protect against extreme weather conditions.
An additional benefit of SOG is that it allows growers to have multiple flowering cycles in one season, resulting in a much higher yield.
The Screen of Green (SCROG) method of growing Runtz seeds outdoors focuses on creating a flat canopy with even light coverage. To ensure adequate growth and yields, the plants should be pruned and trained to fill the available space on the screen. This will require regularly pinching back shoots and tying down the branches to promote lateral growth. Growers should also use supplemental lighting if natural sunlight is not sufficient for plant development.
The SCROG method allows for consistent harvesting for multiple crops in one season, resulting in higher yields than with SOG.
Height
Runtz marijuana plants can grow as high as 1.8m, with some variants only reaching 1.5m.
This is a huge advantage for indoor growers, as topping your plants won't be necessary. The manageability of Runtz's height is one of its best features, no doubt passed down from its parents: Gelato and Zkittles.
Flowering Time
Runtz has an average flowering time of 9 weeks; however, it can range from 8 to 10 weeks depending on the cultivation environment.
To maximize yields, the plants should be monitored closely and harvested when buds appear resinous and have a fruity smell. With proper care and attention, growers will be able to fully enjoy all the Runtz has to offer, including its unique characteristics and high THC content.
Yield
Runtz is well-known for its generous yields with an average of 500 grams per meter squared indoors. Outdoors, the yield can range from 400 to 600 grams per meter squared depending on the region and cultivation techniques used.
Growers can also choose to top their Runtz plants to train them horizontally, resulting in maximum yields.
Pest and Mold Resistance
Runtz is quite resilient and offers good resistance to pests and mold. It can thrive in various climates, making it a great choice for growers of all levels. Mold resistance is something we all love about Zkittlez, and thankfully that was passed down to Runtz.
However, as with any strain, care should be taken to ensure proper air movement and humidity levels in order to prevent the development of fungal diseases.
---
Runtz 101
Find the origins, genetics, appearance, and taste of Runtz right here.
History
Runtz is a cross between Zkittlez and Gelato, two of the world's most popular, most potent, and most hyped strains of cannabis. It is becoming a favorite among users due to its sweet, fruity flavor, high THC content, and generous yields.
Runtz originated in California, but can be found all over the world. Its name follows in the footsteps of its parent, Skittlez, giving us all a reminder of the sugary high that Wonka candy gave us decades ago.
Awards
In 2020, Runtz was named "Strain of the Year" by Leafly. It certainly has not lived that title down, growing more loved each day.
Both Zkittlez and Gelato are award winning strains. And we all know what happens when two high-profile parents make a baby: a lineage of fame and fortune.
Aroma, Flavor, Appearance
Runtz has a sweet and fruity aroma with hints of berry, citrus, and cream. Its smell has been compared to freshly peeled oranges or tangerines with a hint of diesel fuel in the background. Interesting combination, right?
This unique aroma profile makes it hard to forget and its flavor is just as memorable. Upon inhaling, many users find themselves whisked away on a melodic adventure that evokes memories of campfires, late nights under the stars, and days at the beach.
Tropical, creamy notes envelope the tongue in a smooth and sugary smoke that tastes like melted marshmallows and caramel candies. This decadent flavor lingers on the palate for some time and creates an undeniably sweet finish that many find hard to forget.
Runtz buds and leaves are nothing short of eye-catching. The top-shelf-quality buds are vibrant green with shades of purple scattered here and there throughout the flower.
The densely packed flowers feature a dusted layer of crystal trichomes that give off a slightly frosty appearance. Its long orange pistils stand out against the backdrop of dense foliage, adding an extra hint of complexity to Runtz's unique color palette. Long, silvery sugar leaves envelope the buds providing an added layer of protection for the delicate trichomes underneath.
Its resinous flowers are particularly useful for making concentrates.
Effects
Runtz offers an incredibly potent and relaxing high. Users report a wave of happy and calming effects that start in the head and slowly move down the body.
The uplifting effects are perfect for reducing stress, easing any tension, and just generally bringing on a sense of peace and contentment.
As you dive deeper into your high, you'll start to feel heavily relaxed yet still focused and ready for any task. If you're looking for a beautiful balance between uplifted happiness and heavy relaxation, Runtz is the strain.
Medical Effects
Smokers of Runtz find that it can offer many medical benefits, particularly when it comes to arthritis, stress, and pain relief.
Those suffering from arthritis have reported feeling relief in the joints and muscles due to the anti-inflammatory properties found within this strain.
Stress sufferers have also welcomed this cannabis variety as it's uplifting effects help take the edge off their worries.
And as far as pain goes, smokers have reported a numbing sensation that helps them feel at ease despite any aches they may be experiencing.
---
Final Thoughts
Runtz is living proof that sometimes, the most beautiful things come in small packages. With its delightful appearance and rich candy-like aroma, it's no wonder why Runtz has become such a hit among cannabis users and growers across the world.
But behind its vibrant exterior lies a powerful and therapeutic indica-dominant hybrid strain that offers an incredible balance between uplifting happiness and heavy relaxation. If you're looking for a unique blend of effects and flavors, Runtz seeds may just be the perfect fit.
---
Category Pages: