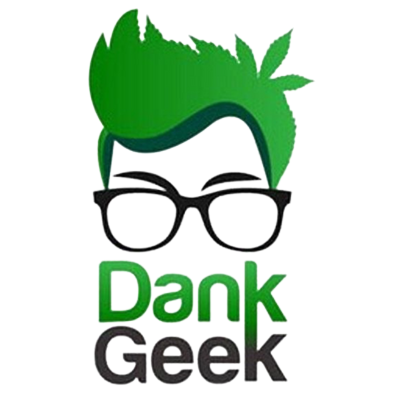 Since 2000, Based in NYC, NY, USA
Shipping to USA and Canada
Credit Card, Gift Cards, USPS Money Orders
---
DankGeek, the online headshop designed by and for cannabis enthusiasts, appears to be a do-it-all smoke shop appealing to any type of smoker. They mention the world's most successful geeks, like Elon Musk and Mark Zuckerberg, as well as attempt to redefine what we think of as a geek. You can be a geek for fashion, tech, cars, and weed. It's a passion that creates your lifestyle, not an insult.
But between empty categories, poor navigation, and a base price point hovering around $50, DankGeek may not be the one-stop-shop you're looking for if you spend regularly on smoke products and accessories. And what DankGeek fails to remember is that all the geeks they seemingly idolize have made catastrophic mistakes. Do people really trust Mark Z or Elon Musk anymore? Are these the people we should be basing our purchasing and lifestyle after? Will DankGeek also fall to ash as soon as it hits its peak?
Follow our full review to find out more.
See our recommendations for better alternatives at the bottom of this page!
---
History and Reputation of DankGeek Online Smoke Shop
The hero image on the homepage says, "Welcome to the DankGeek Re-Launch". That tells us there was some level of turmoil that affected the quality and function of DankGeek.com as a supplier for the cannabis community, and now they're back in full swing.
But we're not convinced that's entirely true.
Established in 2008, DankGeek Has Had Nearly 15 Years to Figure It Out.
Even with those 15 years, they still don't seem to get it. They sound like a grassroots business. 15 years, those seeds should have sprouted and turned into a lush forest by now. But no, DankGeek wants to appear like a startup designed specifically for the modern era of pot smokers.
We wouldn't put our trust in a company that's been around for so long but has nothing real to show for it. They don't offer any perks and their shop isn't unique. We'll get into the details of products and services later, but when visiting the site, you should feel a sense that DankGeek knows what they're doing. Yet there is zero applicable expertise here.
Abysmal External Reviews and Questionable Internal Ones.
Let's start with the positives: there are some good reviews of the headshop, itself. Shoppers claim to receive discounts, fast shipping, careful packaging, and an overall pleasant experience buying cannabis products in 2022.
The skeptic in me is questioning the validity of these reviews. Take this as just a side note with little merit, but both of these positive reviews touch on too many things all at once. Neither sounds genuine, like they were coerced into publishing. REMEMBER: this is just my opinion; you don't have to agree.
Trustpilot is riddled with negative reviews from over the past year that touch on a serious lack of customer support, failure to ship, and terrible shopping experiences.
DankGeek.com also claims to have over 14K reviews, but they all seem to be published on Nov 20, 2022.
Based on Public Perception and Our Own Inferences, Shop With Caution.
The above points bring three things to mind:
The re-launch is because they needed to wipe the slate clean.
The on-site reviews are republished, but on the good ones made it through the cleanse on November 20.
DankGeek needs people to review their business (not just the products) and mention every aspect with a positive outlook.
We don't blame them for trying to salvage anything good revolving around the brand, nor clearing the air. A headshop re-launch might just be the ticket they need to survive, though it's off to a rocky start.
---
Product Selection Review for DankGeek.com
A headshop would be nothing without its products, and DankGeek does succeed on most fronts. Their winning categories are by far the glassware sections: bongs and rigs. Though you'll also find products in:
Bongs
Dab Rigs
Hand Pipes
Vaporizers
E-rigs
Accessories
There is a CBD section, but it's empty. So, either they need to start filling it out or remove it from their site. In fact, it's the first category I clicked on because I'm personally always curious about what CBD any online headshop sells. You can imagine the surprised disappointment I felt after discovering it empty.
The Same Products Span Several Categories, Which Leads To Messy Shopping.
On any online store, products can fit into several categories. But when you've listed all the potential categories, it is generally okay to keep things separated.
For example, if we click on the general Bongs section, we expect to see a selection of glass bongs. Knowing that there's an entire section dedicated to Smoking Accessories—more specifically, Flower Bowls—we do not want to see those products in the Bongs section. Yet there they are, muddling the view.
The same goes for Dab Rigs. Why does it appear in so many places? One is enough.
This is a common occurrence on DankGeek.com. Again, after 15 years in the industry we would expect a level of organization that at least rivals our top headshop picks, not fall behind our least favorites.
Search Is Your Friend Because Filters Are Not.
If you're looking for a specific bong, say a 15" GRAV bong, your best bet to finding it is the search bar. There are no worthwhile filters to speak of in any category. The ability to filter down results by brand, size, material, style, etc. is one of the most useful features for any online headshop. But all of that is missing.
However, you can filter by price, which is helpful. The biggest bummer about it is really for DankGeek. There's just no real way to know what high-quality brands they sell without going through every page of product.
Those brands include:
GRAV
LA Pipes
Firefly
DaVinci
Higher Standards
Vibes
PuffCo
About Half of the Products Listed Are Out of Stock.
The only filter besides price is selecting in-stock items or out-of-stock items. Not sure why you'd want to look at out-of-stock items, but it's there as an option. In fact, having that option available likely hurts DankGeek bong and cannabis product sales more than anything because we can clearly see that hundreds of products listed are not for sale.
---
Sales, Deals, and Promos on DankGeek.com
Looking to save? DankGeek provides a few ways to save a few dollars here and there, but don't expect major sales or promo codes or even a deals section.
What Sales? There Are None.
Well, that's not entirely true. There are some products on sale. There's just no way to find them. The lack of a Sales or Deals section is quite shocking, considering there's no other way to find items on sale.
Scrolling through the products, you'll find scattered throughout a 10% off marker. It's not often, but it's there. At the time of this review, it appears that both MAV glass smoking products and Calibear products are on sale. One would think it's a good idea to promote that sort of sale, yet there's zero indication until you scroll across that product.

Freebies With Every Order?
We're not sure about this one. A lot of information written on the site is inaccurate. Our wildest guess—going out on a limb, here—and say they just want your business after "relaunching".
Many of the best online smoke shops and headshops in 2023 offer freebies that appear in the cart once you start going through checkout. That's why we're skeptical about this one; nothing new appears and the offer is buried in the FAQs section.
Speaking of FAQs, it's ironic that one of the most asked questions (supposedly) is "how are your Dank Geek water pipes/rigs/pieces so affordable?" In our research, nothing is particularly affordable on this site which is exactly why a freebie would have been such a nice touch for customers who do decide to spend their hard-earned money here.
---
DankGeek Shipping, Returns, and Payment Options
You won't find anything special here, either. At the very least, they haven't gotten anything wrong in this category of our review, but they haven't gone out of their way to serve customers either.
Free Discreet Shipping to the US Cannabis Community With Orders Over $40.
Spend $40, get free shipping. Pretty simple. It's not difficult to reach above $40, as most products are priced around $50. So, if you're a smoker in the US, expect every order you place to ship for free.
Shipping is only offered to US residents and Canadians, so the rest of the world is left out in the cold. Packages are discreet, with DankGeek.com stating they send products out in either plain brown boxes or USPS white boxes. No logos, no markings, no indication of what's inside.
There are also expedited shipping options if you're keen to get your new DankGeek water pipe faster. Those options include:
UPS Ground
UPS Overnight Air
Damaged Goods Get Replaced, Opened Products Get a Restocking Fee, Used Products Are Denied.
Things happen during the shipping process no matter how hard a company tries to carefully pack and protect their products. We've all experienced the disappointment of finding a broken item and the hassle of going through customer service to get it replaced.
DankGeek gives you 15 days to initiate a return. They will provide a return shipping label for you and then you have 7 days to ship it out. Otherwise, you forfeit your refund and exchange.
This applies ONLY to broken, unused, and unopened items from US-based customers. Shipments to Canada are final. Opened but unused items will be accepted, albeit with a 10% restocking fee. Glass products (which are most products on this headshop) also incur a 10% restocking fee. Electronic vaporizers incur a 20% restocking fee.
To sum it up: only order something if you're 100% sure you want it. If a product is broken, they'll help you replace it.

Crypto Payments Are Accepted!
Until this point, we felt little hope this online headshop was worthwhile. Alas, there is a silver lining—crypto. The cannabis community loves spending with crypto for various reasons, and DankGeek gets it. It's probably the geekiest aspect of this business and we're not complaining.
Crypto payments are provided by Coinbase Commerce, which is one of the most popular crypto wallets and transfer services out there.
If you're more of a traditional shopper, don't worry. All major credit cards are accepted:
Visa
Mastercard
American Express
Discover
---
DankGeek Customer Service Review
Don't expect a quick reply—or a reply at all, based on recent customer reviews. You'll find customer service via the following methods:
Email is your best bet, but don't expect much.
DankGeek doesn't seem too worried about replying to your messages. Customers have reported weeks without a response, and some say they never got one at all.
Facebook is a shop page, but you can post and mention DankGeek if you want their attention. It's not a real customer service outlet, but it can act as a last resort.
Surprisingly, Instagram might be a good target for drawing someone's attention. While email is your best bet officially, their Instagram profile does have over 15K followers. With that number, they're bound to get back to your DMs or Story tags.
Having said that, it's not very reassuring that you have to resort to drumming up attention unconventionally to fix an issue you have with an order or to get an answer from customer support.

---
Final Thoughts
PROs
Crypto payments are accepted
Fast and free shipping
Decent selection of products in-stock
CONs
Lack of customer support outlets
Most products out of stock
No sales or promos
No international shipping
Poor site organization
Average to high pricing
DankGeek.com made it to the year 2023, the brand did not. They're stuck back in the early 2000s when poor site design was accepted and businesses weren't required to be available 24/7.
The headshop sells decent products, and you can potentially find a good deal if you browse at the right time. But the lack or organization and typically above average pricing won't entice customers to come back. Your money is best spent elsewhere.
---
Better Alternatives
For a more pleasurable online shopping experience, we highly recommend browsing the following headshops:
Grasscity — Pioneer of the online smoke shop and based in Amsterdam, Grasscity is your international source for any cannabis related. Warehouses exist in Europe and North America, which means you can expect fast and affordable (even free) shipping worldwide. Browse from mid-range to high-end products, pay with virtually any payment method (including Bitcoin), and save with regular sales, discounts, and rewards.
Smoke Cartel — As one of the most popular headshops, Smoke Cartel excels in providing top-quality products. While prices hover around average, you have plenty of discount opportunities via codes and their rewards program. This, exceptional customer service, and fast international shipping make Smoke Cartel one of our top recommendations for all cannabis lovers.
Vapor.com — A comprehensive range of vaporizers and smoking accessories, as well as fast and free delivery, make Vapor.com the go-to shop for all things vape. The shop offers many savings opportunities and a price match guarantee that helps you save on every purchase no matter where in the world you are buying from.
The Best Head Shops of 2023

1. Grasscity

• Overall Best Head Shop

• Oldest Headshop & Best Reputation

• Since 2000, Based in Amsterdam, NL

• Free Stealth Worldwide Shipping

• Bitcoin Accepted!

[Read Our Review]
• Promotions & Special Offers • Pay with

Bitcoin

• Reward Program Read Our ReviewVisit Website

2. Smoke Cartel

• Best Shopping Experience

• Since 2013, Based in USA

• Stealth Worldwide Shipping

• Free Shipping in USA

[Read Our Review]
• Promotions & Special Offers • 10% Coupon Code:

CNBS

• Subscription Box • Reward Program Read Our ReviewVisit Website

3. Vapor.com

• Best Headshop for Vaporizers

• Since 2005, Based in Florida, USA

• Shipping to U.S, CA, U.K, EU, AU, & NZ

[Read Our Review]
• Promotions & Special Offers • Price Match Guarantee • Reward Program Read Our ReviewVisit Website

4. Hemper

• Best Subscription Box

• Since 2015, Based in NY, USA

• Shipping to Selected Countries

[Read Our Review]
• Sunscription Boxes • Gift Cards • Themed Boxes Read Our ReviewVisit Website

5. Allin1SmokeShop

• Best for Artistic Heady Glass

• Since 2016, Based in Florida, USA

• Stealth Worldwide Shipping

[Read Our Review]
• Promotions & Special Offers • Reward Program Read Our ReviewVisit Website
---
---
Category Pages: