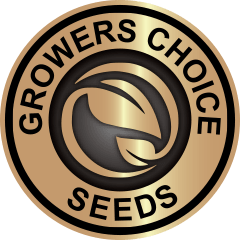 Growers Choice Seeds is a Spanish-based seed breeder with branches in the US and Canada. They are a fairly popular retailer for many US-based growers. They certainly do a lot of business – a fact that's evident from the sheer amount of reviews on them online, both good and bad.
If you don't have all weekend to sort through endless forum posts and reviews, then you've come to the right place. This comprehensive review will cover everything you need to know before you decide if you're going to buy from Growers Choice Seeds or not. That includes their history, reputation, seed selection, product quality, sales, policies, and an overview of the most credible customer reviews on both sides of the spectrum.
See our recommendations at the bottom of this page!
---
Is Growers Choice Seeds Legit?
The first thing most buyers want to know when they're looking at a new seed breeder is whether or not they're legit. After all, scam "businesses" that take the money and never deliver the seeds are popping up every day. Growers need to be careful out there and do their research before buying!
Luckily, Growers Choice Seeds is indeed a legit seed breeder. They care about their customers and do their best to prevent issues from happening. If something does go wrong with an order, they have a customer service department in place to deal with it and try to make it right.
To put suspicious minds at ease, Growers Choice Seeds includes a section on their FAQ page that assures potential customers that they honor every order placed with them and value the mutually beneficial relationship that comes from staying on good terms with their customers. Of course, a company saying they're legit isn't the most convincing evidence, but if you want to do a bit more digging, they offer a phone number you can call to speak with a real, live customer service representative about any concerns or questions.

Reputation
Above and beyond just being legit, Growers Choice Seeds is actually quite a popular source of cannabis seeds for American growers, particularly those living on the West Coast. Because Growers Choice Seeds has a distribution center located in California, shipping is typically painless. For orders that are being shipped within the United States, there is no need for the package to go through US customs- a pesky barrier that slows down delivery and may even result in seed confiscation.
Being able to skip that headache is a huge plus for US-based buyers, who until recently had to buy their weed seeds from international suppliers and just hope for the best. Canadians and Spaniards can also benefit from this international shipping option thanks to additional Growers Choice Seeds branches in those countries.
Though they are a legit business, some uncertainty remains as to the quality of their products. In the past year or so, more and more customer reviews have complained of poor quality genetics, so that's definitely something to be aware of before ordering.
History
The Growers Choice Seeds company was founded out of a desire to provide people with access to the natural healthful properties of marijuana, in a recreational sense as well as a medical one. The brand's team of horticulturalists and medical experts have completed a combined 20 years of industry research in an effort to produce the highest quality cannabis seeds. Whether they've been entirely successful in achieving that goal is another matter that will be examined more closely in the Product Quality section.
Though they began in Barcelona, Spain, where the company is still headquartered to this day, their success has allowed them to expand and put down roots in the US and Canada, a move that has only earned them more business.
Seed Selection at Growers Choice Seeds
The seed selection available at Growers Choice Seeds is still quite small when compared to some of the other big-name seed sellers out there. For example, they stock only 7 auto-flowering cannabis seed strains and 11 regular strains. The number of feminized strains they offer is the highest, but still only in the low 20's range. The total number of seeds available on their site is best measured by the dozen, rather than by the hundred as is the case for major seed banks.
Buyers won't exactly be overwhelmed with choice while shopping at Growers Choice Seeds, but they do have some classic strains like Girl Scout Cookies, Gorilla Glue, Jack Herer, Northern Lights, White Widow, Amnesia, and Diesel. For growers who prefer to stick to the classics without experimenting much with new strains, Growers Choice Seeds may offer enough variety to get by. But growers who thrive on variety and love to try new strains with every order will probably get bored pretty fast with the limited selection available at Growers Choice Seeds.
Product Quality
Product quality is a major point of contention in many of the recent Growers Choice Seeds reviews that have been posted online. Looking at an overview of the reviews submitted by customers over the course of the last year or so, it's clear that the problem boils down to unstable genetics.
This explains why some customers are perfectly happy with their orders while others are not, and why longterm customers are suddenly unhappy with a strain they've been ordering for ages, convinced that they're not getting the same thing each time.
The unstable genetics problem fits into a larger pattern of poor quality control at Growers Choice Seeds. Many customers have complained about things like male plants sprouting from their supposedly feminized seeds, auto-flowering plants that, well, didn't, and seeds that just weren't fresh enough to sprout. All of these factors point to a lack of quality control.
That's a big reason behind why growers choice seeds reviews are so mixed. There are so many good and bad reviews out there on forums that it's hard to believe all of them are about the same company, but poor quality control and janky genetics will make ordering from Choice Seeds a bit like spinning a roulette wheel – you may get lucky, or you may not. That's definitely something to be aware of before literally gambling hard-earned money on seeds that may or may not be any good!
Germination Guarantee
One thing Growers Choice Seeds has going for them is their seed germination promise. It's designed to give potential customers more confidence in buying from them, since they guarantee a germination rate of 90% or better, or else they will replace the seeds for free.
In order to be eligible for this offer, customers need to order at least two seeds and follow their recommended germination method to the letter. That means doing these 5 steps:
Soak seeds in pure water for 14 to 18 hours, putting no more than 5 seeds in each container.
Once soaking is completed, pour the water and seeds onto a plate with a paper towel on it, again taking care not to overcrowd the seeds by placing more than 5 together on the same paper towel.
Drain off any excess water and fold the wet paper towel over the seeds so that they are all completely covered. Then store this plate in a cool, dark location.
Check the seeds intermittently and be sure to keep the paper towel moistened.
When the taproot on each seed has grown to between ¼ and ¾ inches long, the seeds are ready for planting. This typically takes 3 to 7 days, but may occasionally take as long as 2 weeks.
The paper towel method outlined above is a common, foolproof germination method, but for customers who prefer a different method, it's worth noting that using it will forfeit the 90% seed germination promise that Choice Seeds offers.
Customers contacting customer service through GrowersChoiceSeeds.com about germination issues after following this method exactly are often told to try soaking their seeds one last time to see if they crack open. If they do pop and expose the taproot, continue the seed germination process from step 2.
If nothing happens after the last-ditch effort of the second soaking, Growers Choice will send out some replacement seeds. One thing to note is that shipping costs are not covered by the Seed Germination Promise, so the customer will still be on the hook for however much it costs to ship out his or her replacement seeds. For some people, being asked to shell out more money just to get a "free" replacement for seeds that didn't germinate in the first place might not be worth it.
Customer Service at Growers Choice Seeds
Choice Seeds customer service representatives can be contacted in a multitude of ways. There's the typical contact form on their website that can be filled out and submitted, and a support email address that can be written to directly. They also include a few different phone numbers that disgruntled customers can call to speak to real, live humans in the US or Canada.
It's encouraging that Growers Choice Seeds provides phone numbers that allow its customers to speak with customer service agents directly since that's a feature that a lot of people appreciate but is still relatively underused in the online cannabis seed selling industry.
Unlike some other brands that refuse to troubleshoot germination issues due to legal reasons, Growers Choice Seeds is perfectly willing and able to offer advice and guidance during any stage of the grow, for beginning growers as well as those who are more advanced. Personalized advice like that from industry professionals is a great thing to have!
As with any company, not all of the customer service interactions end up positive, but it's safe to say that Growers Choice Seeds tries their best to satisfy all of their customers as best they can. Unfortunately, some people can never be satisfied, and some are even downright hostile, so it can be difficult to tell who was actually in the wrong when it comes to negative reviews that talk about poor customer service. It may be best not to put a lot of stock in those reviews unless they're accompanied by screenshots that let the reader see the flow of the conversation and decide for themselves whether the customer and customer service rep acted rightly or wrongly.
Shopping Experience and Website
The shopping experience at Growers Choice Seeds is a bit odd. Usually, online retailers want to make it as easy as possible for website visitors to see and purchase their products. That doesn't seem to be the case at GrowersChoiceSeeds.com. The actual product listings are buried beneath paragraphs of text, such that visitors to the website have to scroll and scroll and scroll some more just to catch a glimpse of the actual products.
This is the case when one clicks on Shop All Cannabis Seeds, Auto-Flowering Seeds, Feminized Seeds, and High CBD Medical Seeds. The only link that takes a customer directly to product listings is the "Buy Seeds on Sale" button and the specific strain listings in each drop-down menu.
Maybe Growers Choice Seeds is trying to make up for their lack of a vast seed selection by filling out their pages with extraneous information, but it would be a lot more user-friendly to put all of that below the product listings rather than above it. The design as it stands makes potential customers do way too much digging around to find what they're actually looking for.
Promotions, Discount Codes, and Free Seeds
The seed prices at Growers Choice Seeds are, as a general rule, a bit lower than the similar strains that are available from other breeders. Keep in mind that they may not necessarily look cheaper at first glance for customers who are used to buying from European seed banks since all the prices at Growers Choice Seeds are listed in USD rather than Pounds or Euro. On the other hand, they don't offer as many free seeds offers and promotions as other companies do, and their free shipping minimum is an almost ridiculously high $500.
In addition to their somewhat lower than average prices, Growers Choice Seeds has a rotating selection of sale items on a nearly constant basis. Just click on the "Buy Seeds on Sale" button that's featured prominently on the website's homepage to peruse the current sale selection. Items in that section are typically discounted by a dollar or two per seed, and sometimes even more. Check back frequently to get the best deals before they're gone!
For those who need to buy in extremely large quantities, bulk discounts can also be arranged through customer service.
Shipping, Returns, and Payment
Shipping
Thanks to their distribution centers in multiple countries, shipping speeds from Growers Choice Seeds are typically quite fast. They ship worldwide, though the burden of obeying local laws falls on the customer. Since free shipping is offered only on orders greater than $500, most customers end up paying shipping costs, which are $9.95 flat rate for orders within the United States. Those orders should arrive within 7 to 10 days and will include tracking. You are able to ship your order to a PO box, and domestic orders won't need to go through customs, which is always a good thing when ordering cannabis seeds online! Canadian customers will pay $14.95 flat rate per order and can expect their seeds to be delivered within 7 to 14 days. Shipping to Australia, Europe, and other countries costs $30 and is estimated to take 7 to 25 business days.
Orders traveling within the United States are typically sent in their original air-tight packaging, and not necessarily stealth, but at least discrete so that the name of the company doesn't appear on the outside of the package. International orders will be shipped with additional stealth methods at no extra charge.
Payment Methods
Growers Choice Seeds accepts a variety of payment methods, though some are clearly preferred over others. For example, customers who pay by mail using a cashier's or certified check will receive a complimentary 3-seed pack in their order. The reason for this is that apparently that payment method is easiest for them to process, so they want to encourage more customers to use it.
On the other end of the spectrum, Visa and Mastercard transactions are accepted, but a whopping 8.5% service fee will apply to those orders. Other accepted payment methods include Zelle, Interac e-transfer (Canada only), ACH electronic checks (US only), BitCoin, LiteCoin, and Ethereum. Cash and personal checks cannot be accepted.
Return Policy
The return policy at Growers Choice Seeds allows customers to return certain orders within 7 days after receiving the products. In order to receive a refund, the customer must contact customer service and obtain confirmation of the return. They will also be provided with a special mailing address used only for returns. This is a very important step to complete because returns that are sent without prior confirmation will not be refunded, and no returns will be accepted if they are sent to the wrong address. Sending a return with tracking information is always recommended.
The customer will be responsible both for the costs of shipping the return back to Growers Choice Seeds and for the original shipping costs. The remaining amount will be refunded back to the original method of payment if the returned items are deemed acceptable, meaning in their original condition, etc.
Final Review of Growers Choice Seeds
It should be quite clear by now that Growers Choice Seeds is a legit company with plenty of loyal customers. But is that enough?
There are many factors that might cause the discerning cannabis customer to prefer other seed sellers over Growers Choice Seeds. For instance, their selection is not the largest, the website can be somewhat difficult to navigate, shipping costs are significant, the return policy is a bit unforgiving, and there have been significant issues reported when it comes to product quality and the stability of strain genetics.
On the other hand, Growers Choice Seeds does have some unique things to offer as well. Its positioning within the United States means fast shipping times and customs-free ordering, the prices are generally lower than average, sales are frequent, payment methods are robust, customer service is friendly and accessible, and the Seed Germination Promise offers a certain amount of protection against getting a "bad batch."
In the end, whether the pros outweigh the cons is a personal choice, but it's worth noting that there are many other seed breeders out there that can offer all that and more. The next section has a few different options for better alternatives if you'd rather not take a chance on ordering from Growers Choice Seeds.
Better Alternatives
After reading through this comprehensive Growers Choice Seeds review, you may be looking for better options. Luckily, there are several to choose from! All of the seed breeders below offer extremely high-quality seeds with stable genetics that will yield a premium finished product.
Buying directly from highly reputable breeders is the best way to go for growers who want the best possible products and, as a result, the best possible cannabis. All of these breeders have been in business long enough to work out all the kinks when it comes to their genetics. They also maintain an extremely high level of quality assurance since they each have valuable brand reputations to protect. On the off chance that anything does go wrong with your order, the customer service representatives from these brands will be sure to make it right in a hurry.
The following seed breeders are shipping worldwide and highly recommended:
Marijuana-Seeds.NL (MSNL) – This British seed bank is a well-known and high-quality seed breeder with a massive variety of cannabis strains. They have an excellent customer service team, offer worldwide stealth shipping, awesome promotions, and free cannabis seeds with every purchase. Payment options are credit cards, bank transfer, cash, money orders, and Bitcoin. Bitcoin and bank transfer orders automatically receives a 15% discount on top of any sales prices.
Ministry of Cannabis – This Spanish seed bank is highly-recommended for seed buyers on a budget. Ministry of Cannabis may be inexpensive, but their seeds definitely aren't cheap. They offer a great value for your money and ship worldwide with stealth packaging. Payment options are Bitcoin, Mastercard, Visa, bank transfer, moneygram (for orders of 100 Euros or more), or cash. Their customer service is responsive and friendly.
Crop King Seeds – Based in Canada, Crop King doesn't have wide variety like MSNL, but the products they do have are high quality. They have an impressive germination guarantee that gives new buyers peace of mind. They also have a friendly customer service team and worldwide stealth shipping. Payment options are Visa, Mastercard, Bitcoin, and Interac E-Transfers (Canadian customers only).
Related Pages:
Buy Cannabis Seeds - A highly detailed guide for the American grower. Federal laws, local laws in different states, as well as in-depth guide to choosing the right strain.
---
Category Pages: