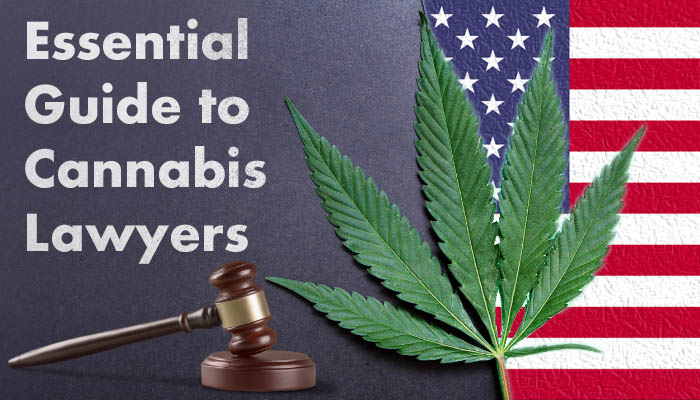 The rapid expansion of the legal cannabis market in the US has necessitated the creation of an entirely new sector of law. Cannabis business attorneys help their clients navigate the complex and nuanced regulations of operating a legal marijuana business. Likewise, marijuana defense attorneys specializing in criminal law assist individuals accused of cannabis-related crimes. Read on to discover the critical role cannabis lawyers play in protecting cannabis businesses, consumers, and medical marijuana patients.
In-Depth Local Marijuana Attorney Guides
Over the weeks to come, we'll be publishing state-specific cannabis lawyer guides, each covering essential legal considerations for cannabis consumers, medical marijuana patients, and cannabis businesses – including a list of the state's best cannabis attorneys. Additionally, look for our city-specific cannabis law guides. These localized guides take an even closer look at how cannabis attorneys can help businesses and consumers alike navigate city-level ordinances and regulations, as well as full reviews of the city's best-rated marijuana lawyers.
See our recommendations for the best cannabis lawyers in the US!
---
The Essential Role of Cannabis Lawyers
The legal cannabis market's rapid expansion in the US has necessitated the creation of an entirely new sector of law. Cannabis business attorneys help their clients navigate the complex and nuanced regulations of operating in an industry still perched on somewhat shaky legal ground. Likewise, rising numbers of cannabis users have necessitated the presence of marijuana defense attorneys, specializing in assisting individuals charged with cannabis-related infractions. Read on to discover the critical role cannabis lawyers play in protecting cannabusinesses, consumers, and medical marijuana patients.
The Legal Status of Cannabis in the US
Navigating the legal aspects of cannabis business is particularly complicated with marijuana still federally classified as a schedule 1 drug under the United States Controlled Substances Act. Even where cannabis is legal at the state level, it is still technically a violation of federal law to use, possess, sell, or grow it. However, federal agencies rarely bother to press marijuana-related charges in these states unless they are related to illegal sales or driving while impaired.
Things are a bit easier for businesses specializing in hemp-derived products, including those containing high concentrations of CBD, delta-8 THC, and other major cannabinoids. In 2018, the US Farm Bill was enacted, making hemp products containing less than .03% THC legal to buy, sell, produce, and consume throughout the entire US.
---
Who Do Cannabis Lawyers Help?
---
Cannabis and Ancillary Business Owners
Anyone who owns or is considering starting a cannabis business of any type (including dispensaries, cultivators, distributors, manufacturers, and testing labs) absolutely must consult a cannabis business attorney to ensure every step, from application to operation, is handled correctly. Noncompliance with even seemingly small issues can result in hefty fines and potentially the loss of your business license or even criminal charges. Legal counsel is also essential for all ancillary businesses servicing the cannabis industry, including commercial landlords.

Cannabis Consumers
Representation by a marijuana lawyer is crucial for anyone facing cannabis-related criminal charges. Medical marijuana patients preparing to grow their own cannabis gardens are also advised to consult a medical marijuana attorney to ensure their grow setup will not inadvertently break any laws and threaten access to their medicine. In some states, individuals who already have marijuana charges on their record may, with the help of a cannabis attorney, apply for expungement or a presidential pardon.

---
Cannabis Lawyers for Business
In the highly-regulated legal cannabis field, counsel with a cannabis business lawyer is crucial to keep your business safe and protected. Whether you run a large publicly-traded company or are an aspiring entrepreneur drafting your business plan, a cannabis business attorney is a crucial partner to have at your side, every step of the way.
Applications
The business application process is a complex and necessary step to getting any cannabis business started. Many jurisdictions require the submission of multiple applications, at both the state and local levels. The application process is long, complex, and filled with expensive, non-refundable fees, so getting it right the first time is essential. Don't attempt to navigate this process without the help of an experienced cannabis business attorney.
Local Ordinances
Every state, county, and city where the sale and cultivation of cannabis are legal is subject to its own strict local ordinances, from zoning and approved business locations to the hours of operation allowed, required facility security measures, and much more. This is where the localized expertise of a cannabis business attorney is particularly important.
Record Keeping
Detailed record keeping, including digital seed-to-sale tracking, is a strict legal requirement within the US cannabis industry. Failure to comply precisely with these requirements can carry serious repercussions for your business. Always consult a marijuana attorney before diving into the setup of your cannabusiness's record-keeping system.
Ancillary Business Protection
Ancillary businesses (including banks, payment processors, insurance providers, marketers, packaging manufacturers, security firms, and payroll companies) serving businesses within the cannabis industry operate in a uniquely vulnerable position due to federal laws that criminalize aiding and abetting the sale and distribution of controlled substances. Protective legal advice is crucial if your business runs even slightly adjacent to plant-touching ones.
For the same reason, the counsel of a cannabis business attorney provides a critically important layer of protection to landlords renting to marijuana industry tenants, as well as doctors who recommend medical marijuana to their patients. The advice of a marijuana business lawyer will help your ancillary cannabis business stay protected while serving this nascent industry.
Defense Against Criminal Activity
Should theft, assault, or any other crime occur on your business premises – or in cyberspace, such as hacking of your website or theft of your intellectual property – a cannabis business lawyer can help you recoup any losses and see to it that justice is served in court.
Mergers, Acquisitions, and IPOs
Cannabis business attorneys help their clients navigate the complex processes of buying, selling, and merging cannabis industry businesses, as well as the process of shifting to a publicly traded company.
Taxation
Despite its prolonged insistence on classifying marijuana as a federally-illegal substance, the US government is more than happy to cash in on tax revenues generated by the cannabis industry. Taxation laws governing US businesses are notoriously complicated, and noncompliance can have disastrous results, making a cannabis tax attorney another crucial support person for your business.
Employment Law
Counsel regarding employment law is another important consideration for any business. From safe workplace standards to hiring practices, a marijuana business attorney will ensure your business practices are in line with your state's employment laws.
Cannabis Criminal Lawyers
As cannabis use has continued to increase in the US, so has the need for marijuana defense attorneys. Some of the most common criminal cannabis charges include:
DUI
Unlawful sale or distribution
Unlawful transport
Unlawful possession
Unlawful cultivation
Cannabis use by minors under 21 years of age
Medical Marijuana Attorneys
Medical marijuana patients often find themselves in a vulnerable and tricky position surrounding the use of their medicine. For instance, driving with any amount of THC in your system is considered a criminal act throughout the US. However, THC can remain in the bloodstream for weeks after use, meaning that most, if not all, medical marijuana patients could arguably always be guilty of driving "under the influence." A protective consultation with a medical marijuana attorney is advisable for all new patients.
Expungement and Presidential Pardons
Many individuals with prior non-violent cannabis-related charges on their record now qualify to apply for expungement of these charges or a presidential pardon. The help of a marijuana attorney can assure the success of this process for qualified applicants.

---
How to Find a Good Cannabis Lawyer
Naturally, as the marijuana industry has expanded, significant numbers of attorneys have stepped into practicing cannabis law. However, not every attorney with "cannabis law" tacked onto their website is actually qualified with the knowledge and expertise necessary to achieve the best results for their clients. Seek law firms with an established and dedicated cannabis practice – backed up by the following qualities.
Specialized Industry Expertise – Not all cannabis lawyers will be experts in all aspects of the industry. For example, dispensaries and cultivators are each subject to a very different and equally intricate set of rules and regulations. Look for a cannabis lawyer with specialized expertise in your corner of the cannabis industry.
Local Expertise – While marijuana possession attorneys generally have the capability to work anywhere within the state where they practice, local ordinances and the way they are handled in court often vary considerably from city to city. Therefore, It is always wise to hire a cannabis attorney with ample experience and in-depth knowledge of how cannabis cases are treated or the ordinances affecting cannabis businesses in your jurisdiction. Multi-state cannabusiness owners would be wise to retain separate lawyers for their interests in each state.
Experience Dealing with Regulators (business law) – Operating a cannabis business inevitably involves dealing with regulators and red tape. A lawyer who has experience talking to regulators, and existing relationships with local regulators is going to be the most efficient and effective at smoothing over any issues as they come up. Since regulations affecting cannabis businesses are constantly evolving, you must retain a cannabis business attorney who makes a point of continually reviewing the local, state, and national laws for updates.
Law Enforcement Background (criminal cases) – Criminal cannabis lawyers whose previous careers were in law enforcement (such as district attorneys or police officers) offer their clients a significant advantage. Attorneys with a deep understanding of your jurisdiction's cannabis prosecution strategies (and existing professional relationships throughout the court system) are uniquely poised to successfully defend against criminal cannabis charges.
Accessibility – It's important to know going in just how available and accessible your cannabis attorney will be to you. Are they available to field emergency calls and questions around the clock, or only within set business hours? Do all calls and emails reach your assigned attorney directly, or are inquiries fielded by assistants or other paralegals? How often will your cannabis business attorney be available for routine legal checkup appointments?
Excellent Reputation and Track Record – When you retain a cannabis attorney, you put your well-being or that of your business directly into their hands. It's not a decision to make lightly. Don't be afraid to interview multiple cannabis lawyers and ask around your local network for references. Research potential attorneys and view their references and track record. We've included a list below of the top cannabis lawyers in the US to help you start your search. You can also view our cannabis attorney recommendations by state or by city.
---
The Best Cannabis Lawyers in the US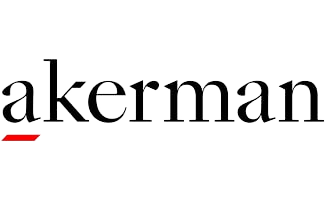 One of the highest-ranked cannabis law firms in the US, Akerman's Cannabis Practice helps cannabusinesses of all types, including those providing ancillary services, navigate a wide variety of legal issues, from licensing, compliance, and branding to federal taxation, banking, dispute resolution, and Real Estate transactions. Akerman was the first major law firm in the US to develop a national cannabis practice and now operates globally with 24 offices throughout the US.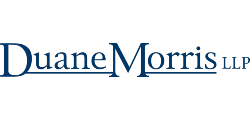 Duane Morris assists cannabusinesses and individuals with a wide range of business, employment, and investment situations. Duane Morris's deep understanding of the federal and state-level regulatory framework surrounding cannabis and extensive hands-on industry experience make it one of the most trusted legal resources for employees, investors, and business owners in the cannabis and ancillary industries. Duane Morris operates throughout the US and internationally, with over thirty offices located throughout the US, and in China, Singapore, Myanmar, Vietnam, and the UK.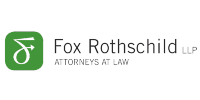 One of the nation's top-rated cannabis industry law firms, Fox Rothschild's Cannabis Law Practice offers client-focused legal counsel to all types of cannabis business owners and investors regarding a host of issues including tax, Real Estate, intellectual property, employment, corporate, and financing. Fox Rothschild's 950-lawyer team works throughout the US, with 29 offices located all over the country.

---
Category Pages: