Feminized seeds are the most popular type of cannabis seeds in the U.S., Canada, United Kingdom, and probably all over the world. But not all seed banks are created equal when it comes to providing top tier feminized seeds.
If you've ever heard horror stories about supposedly "feminized" seeds producing male plants anyway and ruining a whole grow, you know what's at stake. When buying feminized seeds, the viability of an entire grow relies on the genetic strength of the seeds themselves, so buyers will want to be sure that they're sourcing them from a trustworthy seed bank.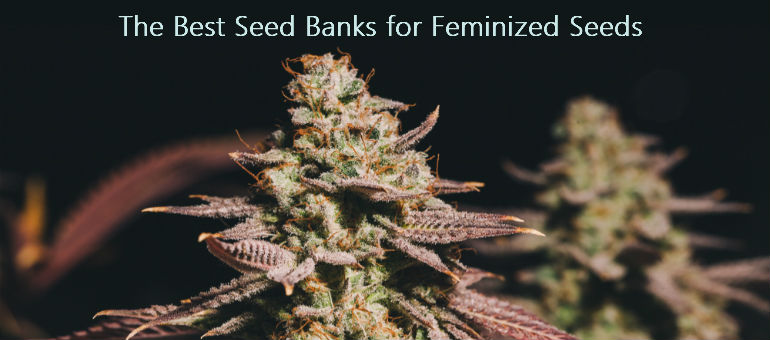 ---
Choosing the Best Seed Bank for Feminized Seeds
There are several factors that a buyer should consider before settling on the best seed bank for feminized cannabis seeds. These include the regular considerations for any online seed bank – or any online store really, such as reputation, shipping options, guarantees, freebies, payment methods, promotions, prices, and more.
But it would be a mistake to overlook more specific factors that distinguish a regular seed bank from a seed bank that specializes in feminized seeds, such as the availability of feminized mix packs, the selection of feminized seeds, and of course, the quality of the product – so you won't end up with male plants.
This list of the best seed banks for feminized seeds takes all of those things into account.
---
1. MSNL Seed Bank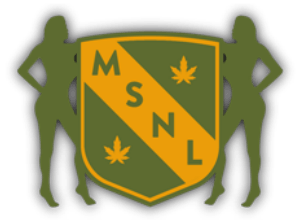 When it comes to the best seed banks to buy feminized cannabis seeds from – MSNL seed bank is one of the best (and most popular) options.
Not only do they offer worldwide guaranteed stealth shipping for an affordable price, but they also offer regular promotions with up to 50% off, free seeds with every order, a rewards point system, and a variety of payment methods including credit, debit, cash, Bitcoin, international money order, and bank transfer. Plus, customers paying with Bitcoin get an automatic 15% discount on top of any other discounts that apply to their order.
MSNL has a huge selection of premium-quality feminized seed strains to choose from. In total, they stock more than 65 feminized strains as well as a few feminized mix packs. The pack sizes available vary somewhat from strain to strain, but each strain is either available in packs of 10, 20, 30, 40, 50, 60, 70, 80, and 90 or in packs of 5, 10, 15, 20, 25, 30, 35, 40, 45, or 50. All strains are also available in bulk packs of 100, 300, and 500.
The price range starts at $3.40 per feminized seed (when buying in bulk) and goes up to $14 for a single seed of the most expensive strain. Some of MSNL's best selling feminized strains are Girl Scout Cookies, NYC Diesel, THC Bomb, Gorilla Glue, Wedding Cake, Northern Lights, Blueberry, White Widow Max, and Blue Dream.
Feminized Mix Packs
MSNL also has a variety of mix packs to choose from. They carry 8 different mix packs in total, including 5 feminized mix packs, 2 autoflower-feminized mix packs, and 1 with regular seeds. Each mix pack contains 3 feminized strains and 15 seeds in total. Customers can get a pretty good deal when buying mix packs, but even better deals can be had with MSNL's frequent promotions and bulk discounts. It's always a good idea to get a few mix packs to try out a variety of strains at first, but for the best price, watch their promotions page to see when your favorites are going on sale.
Quick Links – MSNL Online Seed Bank:
MSNL Seed Bank Feminized Cannabis Strains:
Read More: MSNL Seed Bank 2023 Review
---
2. ILGM Seed Bank

ILGM seed bank is based in Amsterdam and ships discreetly to the US, UK, EU, AU, and NZ (from Amsterdam and California). It's a great option to consider when buying feminized seeds online, especially for beginners who would benefit from germination (and shipping) guarantees as well as high-quality genetics from a well-known brand.
Their large selection of feminized seed strains, free stealth shipping, guaranteed delivery, germination guarantee, and rotating promotions with up to 50% off – make them a popular choice. As far as payment methods are concerned, customers may use bank transfer, credit card, cash, or Bitcoin. There's even a 10% discount for orders paid for with Bitcoin!
This seed bank has more than 70 different feminized seed strains to choose from, each of which comes in packs of 5, 10, or 20. The price per seed is a little bit on the higher side, ranging from $6.60 all the way up to $21.80, but a savvy shopper can usually find a good promotion that will bring that cost down significantly.
ILGM carries most well-known strains, so customers shouldn't have any trouble finding their favorites. Some of their best selling feminized seeds are White Widow, Girl Scout Cookies Extreme, Gorilla Glue, Bergman's Gold Leaf, Blue Dream, Blueberry, Super Skunk, Strawberry Kush, Grand Daddy Purple, Sour Diesel, Gelato, Fire OG, and Wedding Cake.
Feminized Mix Packs
They also stock more than 30 different mixed packs, the majority of which include 100% feminized seeds. All feminized and autoflower-feminized mix packs come in 15-packs or 30-packs, and they each contain 3 different strains. The mix packs are all assembled thoughtfully according to a specific theme, they're not just thrown together randomly. If there isn't any running promotion for the feminized seeds you want, you can still save a bit by ordering a mix pack – at least until the next sale comes along.
Quick Links – ILoveGrowingMarijuana Online Seed Bank:
ILGM Seed Bank Feminized Cannabis Strains:
Read More: ILoveGrowingMarijuana 2023 Review
---
3. Crop King Seeds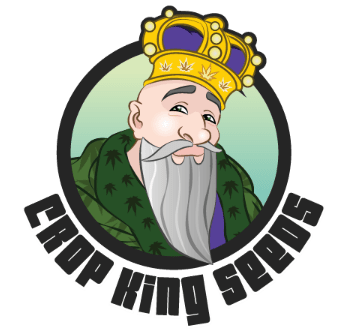 Since 2005, Based in Canada
Shipping Worldwide
Credit Card, Bitcoin
Special Offers
Crop King Seeds has been perfecting its genetics since they opened in 2005, and they've amassed a large following of loyal customers, particularly in Canada and the US. Their 80% germination rate guarantee probably has something to do with that, along with the discreet and guaranteed delivery that comes standard on every order.
They ship worldwide and accept various payment methods including Visa, Mastercard, Bitcoin, and Interac E-Transfers for Canadian customers.
Crop King Seeds doesn't have a huge selection of feminized seeds – overall 24 feminized strains, including 4 feminized high-CBD strains suitable for medicinal use. The thing is that their genetics are so good that they earned themselves a mention here as a feminized seed bank. It's very much a quality over quantity situation.
The prices of their feminized seeds range from $7.60 all the way up to $16 per seed, while seeds are sold in packs of 5, 10, and 25. Orders of $420 or more are eligible to receive 10 free seeds in their order as a special bonus. Some of their most notable feminized strains include Sour Diesel, Super Silver Haze, White Widow, Hash Plant, Purple Kush, Green Crack, Bubba Kush, White Cookies, and Durban Poison.
Feminized Mix Packs
Crop King Seeds offers one feminized mix pack and one autoflower-feminized mix pack. The mix packs aren't a great way to save money since they only cost a little bit less than buying the strains separately, but they are a great way to sample the different strains and get a feel for what you like and don't like before committing to a larger pack of a single strain.
Quick Links – Crop King Seeds Online Seed Shop:
Crop King Seeds Feminized Cannabis Strains:
Read More: Crop King Seeds 2023 Review
---
Best Feminized Seed Banks – Final Words
Buying your feminized cannabis seeds from a reputable seed bank that specializes in feminized seeds will surely save you both time and money.
Experienced growers might spot male plants right away and be able to separate them from the rest of the female plants before they cause any damage, but novice growers just can't take this risk. Remember, even a single male plant can (and probably will) destroy your whole growing effort.
All of the seed banks on our list have proven themselves to be reliable distributors of high-quality female genetics. They all ship to the US, and most of them ship worldwide. They all have good guarantees, accept a variety of payment methods, and their pricing is comparable if you buy at the right time (and combination). Customers looking for the best feminized seeds really can't go wrong ordering from any one of these. What it will really come down to is which of these seed banks stocks your favorite strains.
Keep in mind, there's no need to choose just one. It's perfectly fine to order from each and every one of these feminized seed banks. Ordering from multiple shops at different times is a great way to capitalize on good sale prices, choice mix packs, and free seed offers. Plus, who doesn't love trying out new strains from time to time?
---
Category Pages: