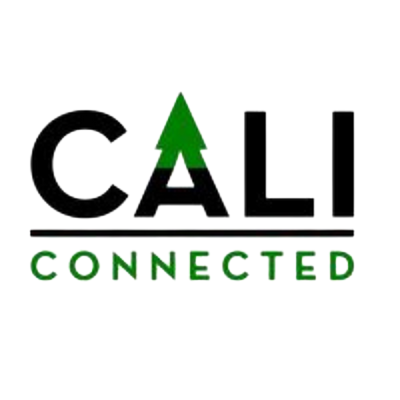 Since 2000, Based in NYC, NY, USA
Shipping to USA and Canada
Credit Card, Gift Cards, USPS Money Orders
---
California is known for many things, among them being weed-friendly cities and sky-high prices. This headshop meets both of those standards. Tack on some emoji and surfer speech, and you've got yourself a thriving (albeit expensive) online headshop!
Catering to the Cali crowd, CaliConnected does ship across the US. Is it worth the prices and weeding through the millennial-style wording? Discover everything you need to know about CaliConnected below before you make your first purchase.
See our recommendations for better alternatives at the bottom of this page!
---
Reputation, History, and Reviews for CaliConnected
Cali Connected has been around for about 5 years at the time of this review, which is a good start in securing a level of confidence. Newer businesses are iffier on that front, so reaching the 5-year mark is no small feat in today's ecommerce world.
The company started as a wholesale provider from brick-and-mortar headshops, then made their transition into online retail.
Over 6000 On-site Reviews From Happy Customers, but Zero on Public Sites.
All those reviews are located on their own site, which we're always hesitant to use to praise or criticize a headshop. There's just no way monitor how the company handles the reviews they receive.
What we can say is that it's great they have over 6000 customers, in general. And a lot of reviews were published recently, which is a sign that the headshop is functioning.
It's also worthwhile to state that all these reviews are not about the brand but about the product that person bought. So, CaliConnected seems to sell great quality products but that's entirely dependent on the manufacturer, not the retailer. At least they know how to select quality products over subpar ones.
It's also interesting to note that many reviews say, "source from [X website]", which leads us to believe CaliConnected still stocks many other popular online headshops and aggregates their reviews. Or maybe those products are purchased by the customer on CaliConnected.com but further supplied from that sourced website. It's difficult to tell. Either way, CaliConnected.com is a middleman. And that means middleman prices.
---
Review of CaliConnected Product Selection
From bongs and rigs to CBD and other accessories, CaliConnected has a lot to offer. They've taken it a bit far with their wording, like "Lifted Lifestyle" and "Glorious Glassware", but at the very least it's unique (if not a little annoying).
On CaliConnected, you'll find products from brands like:
Grav
DaVinci
Arizer
TAG
Marley
Grenco
Firefly
LA Pipes
PAX
RAW
Build Your Own Bong.
It's a neat feature, and definitely one that draws in die-hard bong lovers. From choosing your own colors, shapes, and sizes, you can build the perfect bong for you. This section of the site has over 50 5-star reviews, which tells us the quality of the glass is high and the end result is something worth the expensive.
These build-your-own-bong pieces are crafted by Prism, which is a well-known and trusted brand. CaliConnected did well to team up with such a high-quality team to deliver high-quality results.
We've Had Enough With the Category Titles—but at Least There Are Many to Shop From.
It's not only exhausting seeing the alliteration and consonance, it's also a bit confusing. "Nasty Nails" isn't really an appealing category. "Piff Pens" sounds more like a typo unless they really mean pens for just a couple strains of weed. Puff could have been better.
Anyway, once you get past the annoyance of browsing the menu, you see that CaliConnected.com headshop does have a lot to sell across a variety of categories.
Page after page of bubblers and bongs and dabs and vapes; it's nice to see a sizeable amount without too much focus on one versus the other. That does mean you probably won't get expertise in any one category, but you can get a little something from each.
It's also great to see an online headshop that actually sells CBD oil for vaporizers and pens. In our reviews, we've come across so many that simply don't sell the substance. CaliConnected is on a straight path to becoming the do-it-all online headshop.
Lifestyle Products Actually Worth Your Buck.
Most lifestyle products from headshops include bags, t-shirts, and hoodies. The essentials. Personally, I don't know anyone who wears those clothing products. Unless it's socks or headbands, there just isn't much real-world opportunity to rock a headshop garment. But CaliConnected steps it up.
Hilarious paper cards for a variety of holidays and pet toys are the winner here. Sure, you'll find mugs, ashtrays, and other normal products. But the cards and pet toys are unique enough to work without being overloaded by the CaliConnected logo.
A Dropshipping Platform for Whoever Wants To Sell.
Dropshipping is a popular business model these days. CaliConnected does have its own products and inventory, but it also dropships products from other vendors. You won't be able to tell which is which, but that means the products you want to purchase from CaliConnected might be coming from somewhere else entirely.
It's a great way to fill out product pages, but it muddles the waters of trust in the cannabis community. How reliable is CaliConnected if products aren't coming from their warehouses? How does that affect shipping times? What can CaliConnected guarantee to all buyers?
These are the questions left unanswered and understandably deter customers from making a purchase.
On the brighter side, the headshop does try to stay transparent about where products are coming from. A big "Ships from" webpage block shows up on every product to tell you which company is fulfilling the order.
---
Sales, Promos, and Discounts for CaliConnected.com
A dedicated deals section, newsletter sign-up, and holiday sales make for a decent buying experience, but don't expect huge savings too often.
Site-wide Sales Don't Happen Often, but When They Do, They're Worth It.
At the time of writing this, there's a site-wide 20% discount code scrolling across the very top of the site on all pages. 20% is a hefty discount and can really put a dent in the high price of some of the products available for purchase here.
CaliConnected is an online marketplace that continually tries to lure in other brands to sell their products here. That site-wide discount applies to all products here, no matter the seller, which means you can get a rare deal if you keep your eyes peeled.

A Dedicated "Deals" Section Right in the Menu Bar.
We love to see a dedicated section for sales items that's easy to get to, and CaliConnected.com delivers.
Now for the caveat: less than half of those products in the deals section are rated. There are at least 2 pages (28 products) with 4- and 5-star reviews. So, you can find some good quality products here, but it depends on what you're looking for.
Breaking it down, we'd say if you are in the market for some accessories like trays and ashtrays then the deals section is for you. At the time of this review, there were a few bongs by Grav and LA Pipes in the Deals section for a decent discount. The average is around $20 off. It's not a bad discount, though when you're still looking at over $150 for a product after the discount, it's quick a lot to spend.
Leave an Item in Your Cart To Get a Surprise Discount.
Don't expect this to happen every time, but if you hold an item in your cart after going through a couple of stages during the checkout process, you'll get an email with a small discount code.
It's a great touch that does lure you back into making your purchase. HOWEVER, the code cannot be stacked. So if you're looking at a sales item, there's no additional discount.
---
Shipping, Payment, and Returns Process for CaliConnected
From adding to the cart to arriving at your doorstep, we're covering what you can expect from CaliConnected.com online headshop. Things get a little interesting when it comes to 3rd-party fulfillment…though it may not be a dealbreaker.
Shipping ONLY to USA and Canada.
Sorry international (intercontinental is more appropriate) shoppers, you're out of luck here. CaliConnected DOES NOT serve the international cannabis community, as much as it would like to believe or promote.
With that said, shipping is free for orders over $40 in the USA, meaning Canadian shoppers won't be getting free shipping no matter how much they spend.
There's also expedited shipping options for upwards of $30 to get your order in 2 days. Having these options is helpful for marijuana smokers in the United States, but such a bummer for those living outside the country.
All Major Credit Cards Are Accepted, and So Is Bitcoin!
It's not every day we come across a headshop that accepts the cannabis community's preferred payment method, but here we are. CaliConnected gets it. Cryptocurrency is an anonymous, easy way to spend on products governments across the globe still feel iffy about. This service is provided through Coinbase.
Aside from crypto, you can pay for your order with any major credit card.
Visa
American Express
Mastercard
Diners Club
Discover
We'd like to see payment options from PayPal or Buy Now, Pay Later services like Klarna. However, we're willing to take the crypto win here and put aside these other wants for the time being.
Discreet Packaging, Not So Discreet Billing.
Orders arrive in plain packaging with no logos or hints at what might be inside. That's all on the up-and-up.
As for billing, CaliConnected claims to provide discreet billing. However, the billing descriptor is CaliConnected. They argue that because the descriptor doesn't mention "smoke shop", it is considered discreet. We beg to differ.
On a positive note, when browsing your bank statement, you won't have any question as to what you purchased. But it would be better if there was an even more discreet descriptor available.

A Decent Refund Policy, minus the Restocking Fee.
14 days is more than acceptable for a return/refund policy considering most places have policies as short as 2 days. This only applies to unopened/unused products.
When making a return, you must pay for the shipping and a 15% restocking fee. If a product arrives broken, a service rep will help you make the exchange without additional charges. Be prepared to share photos of the delivery and product dated more towards the package arrival date to avoid any dispute.
Manufacturer defects must be made through the manufacturer. CaliConnected is hands-off about that. This is typical of all online headshops, so there are no complaints here.
Our only complaint about this refund/return policy is the restocking fee. It costs businesses nothing to put a product back on the shelf, especially if the customer is paying for shipping. It feels sleazy to keep 15% of a purchase and then put it back up for sale at full price. The only party gaining from this is CaliConnected.
---
CaliConnected Customer Service Review
There are no customer reviews regarding CaliConnected's service, which can be taken either way. Though the lack of social media community is concerning for such a large retailer of cannabis goods.
However, no negative reviews on Trustpilot or similar sites lead us to believe CaliConnected can be trusted.
Fake Live Chat Feature Leads to Email.
Email customer support is nothing to scoff at, but it's not the fastest nor is it the most convenient. Live chat is what we all need today.
CaliConnected has a fake live chat feature that offers simple answers to simple questions via linking to FAQ and other support pages. But for any real questions, you need to send an email.
Emails can be sent through the online contact form or directly to their support email.
What's frustrating is that this headshop promotes their live chat feature with a real agent. That portion of their site needs to be updated to reflect the reality of the customer support situation.

Interesting Social Media Community, Though Not Particularly Helpful.
The Instagram link leads to a Change.org petition, so that's not particularly helpful.
As for Facebook, CaliConnected appears quite active when posting promos and products. The community? That's questionable. Most people are posting about psychics and readings, which one could argue is completely connected to the cannabis community. But in terms of service and support, it's unrelated.
Sending a message via Facebook Messenger is a good way to reach out to customer service, but don't expect a quick response. It's basically just like sending an email.
Call and Text Them if You Want.
Snail mail is an option, too. We don't see many phone lines offered to customers, so that's a nice touch. You'll definitely get in contact with a human if that's what you're looking for.
Texting is one of the rarest but most useful features for customer support, and we're happy to finally see a headshop offer it. Just text your issues to CaliConnected and they'll get back to you (eventually)! It's as convenient as texting a friend.
---
Final Thoughts
PROs
Crypto payments accepted
Large selection of products
Stocked with well-known brands
Build-a-bong
CONs
Average to high prices
Lower quality customer support
Few good deals year-round
No international shipping
Lack of trusted 3rd-party reviews
CaliConnected is a solid online headshop for those looking for quality goods with prices to match, and the build-a-bong project is worthwhile. However, the business serves Americans well, but leaves out the rest of the world's cannabis community. And the higher-than-average prices and few deals means you'll spend most of the time waiting for a sale in order to get a good price.
If you live in California and you're looking for a one-stop shop, CaliConnected is a good backup option. This year, we recommend shopping elsewhere often but checking back here for sales and deals.
---
Better Alternatives
For a more pleasurable online shopping experience, we highly recommend browsing the following headshops:
Grasscity — Pioneer of the online smoke shop and based in Amsterdam, Grasscity is your international source for any cannabis related. Warehouses exist in Europe and North America, which means you can expect fast and affordable (even free) shipping worldwide. Browse from mid-range to high-end products, pay with virtually any payment method (including Bitcoin), and save with regular sales, discounts, and rewards.
Smoke Cartel — As one of the most popular headshops, Smoke Cartel excels in providing top-quality products. While prices hover around average, you have plenty of discount opportunities via codes and their rewards program. This, exceptional customer service, and fast international shipping make Smoke Cartel one of our top recommendations for all cannabis lovers.
Vapor.com — A comprehensive range of vaporizers and smoking accessories, as well as fast and free delivery, make Vapor.com the go-to shop for all things vape. The shop offers many savings opportunities and a price match guarantee that helps you save on every purchase no matter where in the world you are buying from.
The Best Head Shops of 2023

1. Grasscity

• Overall Best Head Shop

• Oldest Headshop & Best Reputation

• Since 2000, Based in Amsterdam, NL

• Free Stealth Worldwide Shipping

• Bitcoin Accepted!

[Read Our Review]
• Promotions & Special Offers • Pay with

Bitcoin

• Reward Program Read Our ReviewVisit Website

2. Smoke Cartel

• Best Shopping Experience

• Since 2013, Based in USA

• Stealth Worldwide Shipping

• Free Shipping in USA

[Read Our Review]
• Promotions & Special Offers • 10% Coupon Code:

CNBS

• Subscription Box • Reward Program Read Our ReviewVisit Website

3. Vapor.com

• Best Headshop for Vaporizers

• Since 2005, Based in Florida, USA

• Shipping to U.S, CA, U.K, EU, AU, & NZ

[Read Our Review]
• Promotions & Special Offers • Price Match Guarantee • Reward Program Read Our ReviewVisit Website

4. Hemper

• Best Subscription Box

• Since 2015, Based in NY, USA

• Shipping to Selected Countries

[Read Our Review]
• Sunscription Boxes • Gift Cards • Themed Boxes Read Our ReviewVisit Website

5. Allin1SmokeShop

• Best for Artistic Heady Glass

• Since 2016, Based in Florida, USA

• Stealth Worldwide Shipping

[Read Our Review]
• Promotions & Special Offers • Reward Program Read Our ReviewVisit Website
---
---
Category Pages: