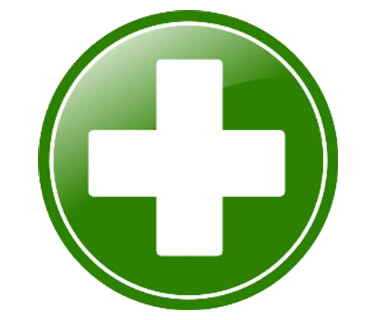 TestKitPlus.com
Since 2013, Based in Canada
Shipping Worldwide, Discreet Shipping
Credit/Debit Cards, Money Orders, and Cryptocurrencies Accepted
Based in Montreal, Canada, TestKitPlus is one of the best-known and reputable drug testing kit manufacturers on the market today. Since their inception, they've worked with government agencies from the Pentagon to the police, medical centers, and harm reduction organizations to keep people safe with reliable substance testing kits.
The company recognizes that most drug consumers do not suffer from an addiction problem but are recreational users. For this segment of the population, their mission is one of harm reduction.
While TestKitPlus doesn't encourage the use of illegal substances, they do hope to give consumers the proper tools to educate and protect themselves against unintentionally ingesting something potentially dangerous. Karim Rifaat, the owner of TestKitPlus, talked to CBC News about the importance – not only of drug testing, but of educating consumers about the existence of portable drug tests.
"A lot of people who like to use drugs recreationally don't even know that it's possible to test them," he said. While laboratory testing is the gold standard, portable drug test kits offer a way to get a general idea of what's in a pill, powder, or liquid by using laboratory-quality testing supplies. The TestKitPlus motto is "test it before you ingest it."
With a wide-ranging assortment of products, a website full of helpful information on properly using drug test kits, and a quick and simple purchasing process, it's easy to see why TestKitPlus has risen to the pack amongst customers who are hoping to buy reliable, user-friendly drug identification kits.
Quick Links – TestKitPlus Drug Test Kits
---
Popular TestKitPlus Products
The diverse lineup of products available from TestKitPlus makes it easy for customers to get all of the substance testing kits they need in one place – from drug purity tests to reagent test kits that react to the presence of specific chemicals present in a sample.
Their drug test kits differ from one-use products sold by other companies in that for many of its tests, TestKitPlus offers bottles of testing fluid in combination with multi-use vials, meaning that customers can conduct dozens of tests rather than using the product once and tossing it away. Even though they're designed to be professional, laboratory-quality drug test kits, TestKitPlus products are still very portable and easy to use on the go.
---
Cocaine Test Kits
Because cocaine is especially prone to dealers cutting it with a variety of ingredients in order to save costs, it's an excellent idea to test it. TestKitPlus drug testing kits for cocaine include the following (which are all available as a 10-pack box of tests):
Cocaine Purity Drug Test Kit
The Cocaine Purity Test Kit changes color according to the purity of a sample, with a stronger color change indicating a higher level of cocaine present.
Cocaine Identification Test Kit
The TestKitPlus Cocaine/Crack Identification Test Kit simply changes color if it detects cocaine in a sample. It's a basic "yes/no" test to determine if a substance is or is not crack or cocaine.
Cocaine Cuts Test Kit
If a sample isn't particularly pure, the Cocaine Cuts Test Kit will reveal the kinds of cutting agents that may be in it, from levamisole to substances like benzocaine and procaine.
---
MDMA/Ecstasy Test Kits
Some of the most popular products in the lineup of TestKitPlus drug test kits are the ones used to screen MDMA/ecstasy for dangerous and unwanted adulterants and substitutes that range from DXM to amphetamines. The following products are highly recommended for anyone who has a substance that may or may not be MDMA/ecstasy.
MDMA (Molly) Purity Test Kit
Like the TestKitPlus drug testing kit for cocaine purity, the MDMA (Molly) Purity Test Kit changes colors according to the amount of MDMA present in a sample. This product is available in a 10-pack box of tests.
MDMA (Ecstasy/Molly) Marquis Test Kit
A must for MDMA substance testing, the TestKitPlus MDMA Ecstasy/Molly Marquis Test Kit not only looks for the presence of MDMA-like ingredients, it tests for a wide range of cutting agents from amphetamine and DXM to "bath salts," cocaine, aspirin, and sugar. The Marquis test kit in a Regular (40 to 50 tests) or Large (80 to 100 tests) bottle of testing fluid.
MDMA (Ecstasy) Mecke Test Kit
While a Marquis testing kit should be the starting point for testing MDMA/ecstasy, the Mecke Test is the next step in thorough screening of any substance that is potentially MDMA. In addition to MDMA, it looks for the presence of opiates and DXM. This test is available in two sizes: Regular (40 to 50 tests) and Large (80 to 100 tests).
Mandelin (Ketamine/PMA)
The Ketamine/PMA Test from TestKitsPlus is also known as a Mandelin reagent test. It reveals the presence of MDMA/MDA/MDE and also screens for ketamine, PMA, opioids, speed, and more. It's available in two sizes: Regular (40 to 50 tests) and Large (80 to 100 tests).
MDMA (Ecstasy) Folin Test Kit
The final test that should be used after the Marquis, Mecke, and Mandelin tests, the TestKitPlus Folin Test screens for a lineup of ingredients that include specific MD-type substances (MDMA, MDA, and MDE), as well as other adulterants such as speed, PMA, and others. It's available in a Regular (for 40 to 50 tests) or a Large size (for 80 to 100 tests).
---
LSD Test Kit
Most drugs on the market these days are prone to being cut and substituted with other substances, and LSD is no exception.
The LSD (Ehrlich) Test from TestKitsPlus is the only one of their tests that can confirm the presence of LSD and other indoles. In addition to a multiple-use vial, each LSD (Ehrlich) test comes with a Regular (40 to 50 tests) or Large (80 to 100 tests) bottle of testing fluid.
---
Fentanyl Test Kit
Because even a small amount of fentanyl can result in an overdose, it's highly recommended to test all drugs for its presence. TestKitPlus designed its Fentanyl Test Kit to be a user-friendly visual test that quickly reveals if a substance contains this potentially lethal drug. Each box contains five individual test kits.

---
Cannabinoid Test Kit
In addition to their own line of drug test kits, TestKitPlus also sells Alpha-Cat cannabinoid analysis tests that enable consumers to test the cannabinoid profile in marijuana products. These tests detect and identify the presence of six of the cannabinoids found in marijuana: Cannabidiol (CBD), Cannabinol (CBN), Tetrahydrocannabinol (THC), Tetrahydrocannabivarin (THCV), Cannabigerol (CBG), and Cannabichromene (CBC).
---
TestKitPlus Drug Test Bundles
The best way to be safe when it comes to testing substances is to use multiple tests to screen for a wide range of ingredients. That's why it's wonderful that TestKitPlus sells test kit bundles that are much more cost-effective than purchasing individual tests.
TestKitPlus Essential Drug Test Kit 3-in-1 Bundle
The TestKitPlus 3-in-1 Essential Bundle comes with the three most important tests necessary to screen for the most common drug adulterants: the Mandelin, Marquis, and Mecke reagent tests. The bundle comes in a Regular size (40 to 50 tests per bottle) or a Large size (80 to 100 tests per bottle).
TestKitPlus Complete Drug Test Kit 5-in-1 Bundle
While the 3-in-1 Essential Drug Test Kit Bundle features three very important tests necessary to keep drug consumers safe, it doesn't contain a test to differentiate between MD-type chemicals or to look for the presence of LSD. The 5-in-One Complete Drug Test Kit from TestKitPlus contains everything included in the Essential Bundle plus a Folin Test Kit and and LSD Test Kit. Like the Essential, the Complete Drug Test Kit Bundle is available in a Regular (40 to 50 tests) or Large (80 to 100 test) size.

---
TestKitPlus Drug Test Kit Instructions
One of the factors that makes TestKitPlus products some of the most popular drug testing kits on the market are their ease of use. In addition to portability, this is made possible due to the detailed instructions they include in every substance test kit package.
Most TestKitPlus tests simply require a small amount of sample to be placed into the testing vial. Samples should be very small – only about the size of the tip of an ink pen. This means scraping off about 5 percent of an average-sized pill, just a few grains of powder, or cutting off a small corner if the substance has been infused onto a paper. If the sample is in liquid form, place a couple of drops on a small piece of uncoated paper and put that into the vial.
After this, place one or two drops of testing liquid into the vial, taking care not to contaminate the entire bottle of testing liquid by letting any of the sample substance touch the bottle's nozzle. The testing liquid should change color within 30 seconds up to one minute. It's essential to thoroughly wash the testing vial after use to ensure that future tests are accurate.
Testing Samples with Multiple Substances
Sometimes a sample contains more than one substance. When this happens, depending on what TestKitPlus test is used to screen it, the testing fluid will react to both substances. A sample of ecstasy mixed with speed will result in a muddy color when it's tested with Marquis testing fluid, for example, as there will be a color change for both substances. (Amphetamine/speed creates a reddish-orange to dark reddish-brown result, while ecstasy/MDMA turns the fluid a dark purple/black.)
These kinds of reactions are why it's best to test all samples with a few different testing fluids. This will help better identify individual substances as well as avoid missing substances that may not be covered by a single test.
When using multiple drug testing fluids, only open one bottle at a time and make sure the caps to the bottles don't get switched (which will result in contamination and inaccurate results in the future).
TestKitPlus Product Storage
All TestKitPlus drug test kits are designed to last for a long time (over 4 years), making them a great choice even for consumers who don't have the need to test substances very often. All reagent testing liquids come in glass bottles, meaning that the bottle material will never react with or affect the quality of the liquid itself. The life of the testing liquid depends on proper handling and storage.
TestKitPlus reagents should be stored in an upright position somewhere cool, preferably at temperatures between 2° and 10°C (36° and 50°F). The company recommends storing them in the freezer, but if this isn't possible, storage between 2° and 22°C (36° and 72°F) will keep the fluid fresh.
In addition to heat, exposure to air will shorten the life of reagent testing fluids. To keep them at their freshest, replace the caps immediately after use. As mentioned above, if opening more than one fluid bottle, ensure that the caps don't get switched to avoid contamination.
Watch: TestKitPlus Ecstasy/MDMA Test Kit Demo – Marquis, Mecke, and Mandelin
---
TestKitPlus Ordering and Shipping
If someone hasn't ordered substance testing supplies before or haven't yet done business with TestKitPlus in the past, they are bound to have questions about how the ordering and shipping process works. One of the factors customers most love is how the company makes the ordering and shipping process incredibly straightforward.
Legality
One of the first questions many consumers have when considering ordering products from TestKitPlus is whether or not it's legal for them to purchase drug testing kits. Because TestKitPlus products don't contain any sort of drugs, medications, or controlled substances, they are perfectly legal everywhere.
Ordering
The TestKitPlus website is easy for consumers to navigate in order to find the exact type of drug identification kit they need. From each individual product page, simply select the desired size of test kit (when applicable), enter the amount, and add the item(s) to the shopping cart. From there, checkout is a quick and simple process.
Bulk Discounts
One perk TestKitPlus offers to their customers is the ability to save big by buying in bulk. Depending on the type of test, it's possible to save from 25 percent to as much as 55 percent by purchasing higher quantities. This is ideal for resellers who carry TestKitPlus products in their stores. More details are available on their Wholesale & Dropshipping page.
Payment
All charges from TestKitPlus are in Canadian dollars, although there is a convenient selector on the website that allows customers to display prices in a variety of currencies. All customers not using Canadian credit cards will be charged in their local currency; There is a link to a handy currency converter tool to help customers calculate their total on their FAQ page.
TestKitPlus accepts payment via credit and debit cards (Visa, MasterCard, and American Express), cryptocurrency (Bitcoin, Bitcoin Cash, Litecoin, and Dash), as well as Interac for customers with a Canadian bank account. Although they do not accept personal checks, they do accept certified checks and money orders.
Customers who are concerned about a drug testing kit purchase showing up on their credit card statement can rest easy. All transactions appear as "TKP KIT" in order to keep the purchase process as discreet as possible.
Shipping
Customers can have their TestKitPlus drug test kits shipped to a long list of countries throughout the globe; the exact list is available in the shipping section on the company's FAQ page. Total cost of shipping will depend on where the package is headed; TestKitPlus states that it is not responsible for any taxes, customs charges, or duties that may be levied by any particular country.
Orders are processed in a speedy fashion, with packages shipping out one business day after the order is placed. Orders within North America arrive the fastest, with express shipping getting the package to its destination within 1 and 5 business days and regular shipping typically taking between 3 and 10 business days. International orders that ship outside of Canada must proceed through customs, which often results in a delay to the arrival time.
Tracking of orders (via Canada Post or USPS) will depend on the carrier and how often they scan the barcode on the package. In order to protect customer privacy, all shipments arrive in a plain brown package with no "TestKitPlus" logos or markings on the outside.
Return Policy
TestKitPlus offers a 30-day return policy with no questions asked. All items returned must be sealed and unopened. They will not refund the cost of return shipping, but they will offer a full refund for the price of the product.
---
TestKitPlus Customer Service
Many people who have purchased TestKitPlus drug testing kits praise the company for its fast delivery, fair prices, and fantastic products, but should a problem arise with an order, they're also known for excellent customer service.
If a customer or interested party has any questions that aren't answered on the site's FAQ page, it's simple to get in touch with the TestKitPlus team via the Contact page on their website. When contacting them about an order, they suggest including an order number so they can find the record more quickly.
---
Final Thoughts on TestKitPlus
TestKitPlus has built a solid reputation on offering professional-quality drug test kits that are also user-friendly and very portable. Their website features a variety of products so that customers can easily find all of their supplies in one convenient place. It's also nice detailed instructions are included with all of their tests, as well as posts helpful information and videos on all of the product pages on their website.
With a clean and user-friendly website, fast shipping, and clear pricing, it's an easy and smooth process for customers to purchase the TestKitPlus drug testing kits they need. From the positive reviews and testimonials, it's clear that they are working hard to fulfill their mission of working towards harm reduction amongst those who consume recreational drugs.
Quick Links – TestKitPlus Drug Test Kits
---
Category Pages: