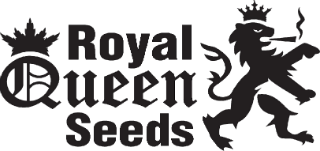 Royal Queen Seeds is something of a household name among those with an interest in growing cannabis. They've been in business for over 20 years now, and in that time they've worked up a significant base of satisfied customers and positive reviews.
They're a reliable company to source seeds from and the perfect choice for beginners who may be nervous about taking a chance on less-established brands. But what they never claim to be is a premium seed brand, so there may come a time when a beginner or intermediate cannabis enthusiast "outgrows" Royal Queen Seeds and wants to move to a more high-end, luxury brand.
Additionally, they only ship directly to European countries, so customers who live anywhere else and want to order Royal Queen Seeds have to place their orders through a middleman, which is not always ideal. If that sounds like a familiar situation, keep reading this review to the end for some recommendations on top-quality seed brands that ship directly to more countries.
See our recommendations at the bottom of this page!
---
The Royal Queen Seeds Reputation
Over the two decades that they've been in business, Royal Queen Seeds has built up quite a solid reputation. They have become a really big name, and they'd like to grow even larger to become the foremost cannabis seed brand in Europe.
Royal Queen Seeds is generally known as a brand that can be relied on to deliver seeds on time and intact. The large pool of positive Royal Queen Seeds reviews found online shows that much. Their seeds might not be the absolute cream of the crop, but they are good enough to get by and a skilled grower can often get great results from them. Beginner growers may face a few more issues along the way, but for the most part, Royal Queen Seeds can be relied upon to germinate and grow. Their genetics are stable and produce consistent results most of the time.
Most people tend to see Royal Queen Seeds as a good, reliable option for when you need something that just works. It may not be the shiniest or sexiest option, but at least it can be relied upon to arrive and grow- something that unfortunately can't be said about all online seed shops out there.

History
The history of Royal Queen Seeds has been long and eventful. They were founded in the Netherlands by a team of experienced breeders with a passion for all things cannabis-related. Their popularity grew steadily over time, along with their business, which is now popular throughout all of Europe, but particularly in the Netherlands, Italy, France, Germany, and the UK. They even have a growing following in the US, Canada, and Australia, despite the fact that they don't ship directly to those countries.
A lot of people don't know this about Royal Queen Seeds, but when they started their business, they were actually selling exclusively seeds from other breeders. Over time, they obviously branched out into breeding their own strains, and now they mainly sell seeds that they've bred themselves. There are some other breeder's seeds available in some of their physical store locations.
Over the years, they have been able to produce many unique strains due to the diverse and unique experiences of their breeders, and their efforts have earned them numerous awards and accolades from various different organizations and competitions, not to mention the glowing reviews from regular customers. They also won several Cannabis Cups.
Royal Queen Seeds Brick and Mortar Stores
Royal Queen Seeds prides itself on being one of the only seed breeders to maintain 5 brick and mortar stores in locations throughout Amsterdam and Barcelona.
The physical locations do add a lot of legitimacy to any online-based cannabis seed bank. It would be very difficult to maintain so many locations with all the associated overhead costs without first being a successful business with a solid base of loyal customers.
For any cannabis lovers in the Netherlands or Spain, the brick and mortar stores are a great place to visit to get expert advice on which seeds to buy and how to grow them. It certainly takes away some of the tension of waiting on a shipment, but only a few of RQS's most loyal fans are in a good position to take advantage of the stores, unfortunately.
These stores stock a variety of products, including Royal Queen Seed's full selection of strains, merchandise, accessories, and even a selection of seeds from other brands like Sensi Seeds, Serious Seeds, High Quality Seeds, Black Label, Paradise Seeds, and Dutch Passion.

Seed Selection at Royal Queen Seeds
After 20 years of trial and error, it's understandable that Royal Queen Seeds would have built up quite an extensive library of different seed strains. And it's true, the seed selection available at RoyalQueenSeeds.com is quite vast.
At any given time, customers will find 80 or more different varieties available in the Royal Queen Seeds store. This includes autoflowering seeds, feminized seeds, and high CBD seeds that are perfect for medical marijuana users.
Some of Royal Queen Seeds' best seed sellers are: Northern Light, Special Queen 1, Royal Dwarf, White Widow, Amnesia Haze, Royal AK Automatic, Amnesia Haze Automatic, Quick One, Special Kush 1, and Easy Start.
Any of these seeds would make for a great introduction to the brand, for those who aren't quite sure where to start. In addition to these top ten, high CBD strains like Dance World, Euphoria, Royal Medic, and Royal Highness are also very popular.
In addition to seeds, RoyalQueenSeeds.com also sells things like CBD oil and other CBD products, vaporizers, other types of seeds for companion planting, growing equipment, and starter kits.
They also sell a variety of merchandise emblazoned with the Royal Queen Seeds name and logo. Most of these items are apparel like t-shirts, socks, and pants, but there are also other items available like tote bags, lighters, stash jars, rolling trays, grinders, ashtrays, pipes, smoking papers, and even a deck of RQS branded playing cards!
One thing that's missing from the Royal Queen Seeds lineup is regular seeds. They exclusively sell feminized and auto-flowering feminized seeds. For most buyers, this won't be an issue, but it's worth a mention for those who like buying regular seeds.
Product Quality
Royal Queen provides a good level of product quality for most of their strains. However, there are still a significant amount of negative reviews that complain about faulty genetics. Common complaints include a higher than expected number of seeds that won't sprout, and bad genetics even for those that do pop.
One reviewer interestingly mentions an issue they had that was a mix of user error and potentially weak genetics. They had a light leak in their grow room that went unnoticed, but the plants that sprouted from Royal Queen Seeds were the only ones that were adversely affected. Likewise, a friend of that reviewer had an issue with the temperature in their grow room, but once again Royal Queen Seeds were the only ones that reacted badly.
There are a lot of variables when it comes to genetics and every grow is different. Granted, there are plenty of people who grow Royal Queen Seeds without any issues whatsoever, but the issues with germination and genetics pop up often enough in Royal Queen Seeds reviews to raise an eyebrow or two.
A common feeling among Royal Queen Seeds customers is that seeds in the 3 to 6 Euro range are generally worth the price and provide a good value for beginner growers, but the more expensive ones aren't that much better and not worth the higher price.
Of course, that's a highly subjective judgment, and what's "worth it" to one buyer may not be "worth it" to another, but for those who are looking for a premium product that is worth every penny of its premium price, there are a few better high-end options that will be listed out below this Royal Queen Seeds review.
Cannabis Cup Winners
Royal Queen Seeds has produced quite a few Cannabis Cup winners over the course of its many years in business. Some of the strains that have won in recent years are: Amnesia Haze, Blue Mystic, Northern Light, Shining Silver Haze, White Widow, Royal Dwarf, Royal Haze Automatic, Northern Light Automatic, Critical, Royal Moby, Special Queen 1, G. Kush, Euphoria, Medical Mass, Royal Cookies, and Royal Gorilla.
Cup winners are easy to find on the Royal Queen Seeds website since they're denoted with a little trophy icon that says "cup winner" right on it.
Customer Service at Royal Queen Seeds
Customer service at Royal Queen Seeds is pretty good. At least, they're very active in responding to customers who complain online about bad germination rates, poor genetics, and other problems with their orders in public forums.
Almost any time that a negative review pops up on a popular cannabis forum, a Royal Queen Seeds customer service representative responds to it with an offer to make things right for that customer. This could be done out of a genuine desire to provide customers with a satisfying experience, but it could also just be a way of controlling their public image and preventing negative Royal Queen Seeds reviews from impacting their reputation too much. It's a fine line, and probably a mix of both reasons.
Website and Shopping Experience
RoyalQueenSeeds.com is a pretty easy to navigate website. It breaks all of its products up into intuitive categories, allowing for easy browsing.
They also employ a unique color-coding strategy that separates auto-flowering seeds, which are coded as green, from feminized seeds, which are pink, and high CBD seeds which are blue. This helps to cut down on confusion and minimize the chances of a customer ordering the wrong type of seed.
In addition to the color-coding, each product listing also includes a star rating aggregated from customer reviews that can be seen at a glance. This shows which strains are most popular among RQS customers.
Royal Queen Seeds has another feature that makes its strains easy to distinguish at a glance, and that's the small icons shown below each product's thumbnail image that represent the strain in an image. With as many strains as they have at Royal Queen Seeds, this is a useful feature, since one strain can easily blend into another after you've been looking at quite a few. It's especially good for newer growers who may not be able to tell different strains apart just by looking at a picture of the plant.
The Royal Queen Seeds Blog
RoyalQueenSeeds.com is not just a store, there is also a very popular and informative blog hosted there. It covers all types of topics, from informational growing advice, current trends in cannabis culture, business-related updates, and much, much more.
This blog likely accounts for most of Royal Queen Seeds' popularity in the US, Canada, and Australia, since RQS doesn't really ship seeds there, but they still have a fair amount of brand recognition and clout within certain cannabis circles in those areas.
Even for people who don't buy from Royal Queen Seeds, the RQS blog can be a great source of information and inspiration for anyone who likes growing marijuana.
Royal Queen Seeds Promotions, Discount and Free Seeds
Deals can be found from time to time at Royal Queen Seeds. Unlike many other seed banks and breeders, they don't seem to have a page on their website that houses all of the products that are currently on sale. Judging by that, it seems like sales at Royal Queen Seeds might be more of an "every once in a while" event rather than a constant rotation of on-sale offerings.
Bulk Seed Discounts
Anyone interested in buying a whole lot of seeds (as in 100 or more) will be interested to know that Royal Queen Seeds does, in fact, offer bulk seeds at wholesale prices.
Bulk orderers can choose from over 60 strains, including some of Royal Queen Seeds' best sellers. The minimum order amount for any one strain is 100, and the prices range from €225 to €450 for that quantity.
Taking White Widow as an example, the bulk price of €2.75 per seed represents a significant discount over even the most advantageous regular price of €4.40 each which customers can get by ordering a 25 pack. The price of a single seed by itself is a whopping €8, so the savings can really add up quickly!
Free Seeds
Royal Queen Seeds does offer free seeds along with certain orders. The number of free seeds included with the order is dependent upon the total price paid. For orders of €25 to €49.99, 1 free seed plus a grinder and some stickers will be included in the shipment. For orders from €50 to €74.99, 3 free seeds will be included in the shipment, along with the grinder, the stickers, and some smoking papers. For orders from €75 to €109.99, 5 free seeds will be included along with the grinder, stickers, smoking papers, and a lighter. 8 free seeds, grinder, stickers, smoking papers, and lighter will be included for orders ranging from €110 to €134.99, and finally, orders totaling €135 or more will include 10 free seeds, the grinder, the stickers, smoking papers, a lighter, and a Royal Queen Seeds poster featuring an artistic depiction of one of their most popular strains.
From there, the free merch included with each order stays the same, but the free seed count goes up by 5 at the following intervals: €200, €260, €325, €390, €455, €520, €585, €650,€715, and €780. At the €780 level, the big spender would be earning a total of 60 free seeds!
The free seeds included in these orders are randomly selected from the Royal Queen Seeds collection, and unfortunately, bulk orders are not eligible to participate in the free seeds and merch offers. It's also an online-only offer that shoppers in Royal Queen's brick and mortar stores won't have access to.
One more restriction is that the free merchandise won't be added if the customer opts for the stealth shipping method simply because the larger items won't fit into the stealth packaging. The free seeds should still be included, though.
Discount Vouchers
Customers can earn discount vouchers of varying amounts just by performing certain actions while logged into their Royal Queen Seeds account.
For example, by logging into your account and liking the brand on Facebook through the link on their website, you'll earn a 5% off discount voucher that can be used on a future order.
A 10% off discount voucher can be earned by leaving reviews of products on the Royal Queen Seeds website. A consistent reviewer could potentially secure themselves a "permanent" 10% discount just by reviewing something from each order, using the voucher on the next order, and repeating that cycle indefinitely.
It's worth noting that the discount vouchers that offer a percentage off the total order cannot be stacked with each other, only one may be used per order. However, they can be stacked together with cash vouchers that offer a certain Euro amount off the order.
Shipping, Returns, and Payment
As a long-standing business, Royal Queen Seeds has shipping options, return policies, and payment methods that work well for the majority of its customers. If there is one weak link in the chain, it is probably the limitations of the brand's shipping options. Let's take a closer look at that.
Shipping
Royal Queen Seeds' most significant limitation is the short list of countries they're willing to ship their seeds to. They exclusively ship to countries within Europe, with the exception of Chile. The official list of countries that they ship to is: Austria, Belgium, Bulgaria, Croatia, Cyprus, Czech Republic, Denmark, Estonia, Finland, France, Germany, Greece, Hungary, Ireland, Italy, Latvia, Lithuania, Luxemburg, Malta, Monaco, The Netherlands, Poland, Portugal, Romania, San Marino, Slovakia, Slovenia, Spain, Sweden, The United Kingdom, and Chile.
It's a pretty short list, all things considered. 31 countries in total. To list all the countries some of the other big-name seed breeders ship to would take all day by comparison.
There does seem to be some flexibility to their shipping policy, though, because several reviewers have mentioned being allowed to checkout and place an order shipping to a US address. Some even claim that they did receive the order they placed, though others complain of having their orders canceled after they were placed. Some thought that the system should flag an order that requests shipment outside of the few allowed countries, as is standard in many other online shops.
All orders that do get shipped are shipped from the Royal Queen Seeds warehouse in Spain. Delivery is expected to take between 3 and 15 business days, and shipments can only be sent to private addresses- not PO boxes, pack stations, relay points, or other general public places. The deliveries will also need to be signed for upon receipt.
Not so stealthy shipping?
A few negative Royal Queen Seeds reviews have put the brand on blast for using a played out shipping method that has become so expected that it's almost the opposite of stealthy. As of 2014, one customer reports that RQS was still shipping seeds in a DVD case as their stealth method of choice.
Now, this used to be a very common method- too common, actually. Since it was heavily overused in its heyday, coupled with the fact that digital movies are now the norm rather than physical copies, several reviewers have said that "stealth" shipping inside a DVD case is now considered more of a red flag than a legitimate stealth shipping method, and it may increase the likelihood of seeds being confiscated.
Keep in mind though, that the reviewer complaining most loudly about this issue did, in fact, receive their seeds, so their review may need to be taken with a grain of salt.
That being said, the reviews that mentioned this not so stealthy method were posted online in 2014. As of today, Royal Queen Seeds still has a video up on its own website showing the DVD case method as an example of their stealth shipping offerings.
One can only hope that the video is outdated and they have moved on to less conspicuous stealth shipping methods that they're not giving away on their own website. That unfortunately doesn't seem to be the case though, because they have their shipping options listed as standard shipping (free) or stealth packaging DVD case (€5) which suggests that they are very much still using this outdated method which is advertised all over their website.
Shipping options and stealth shipping options in particular are definitely the chink in Royal Queen's armor.
Payment Methods
Customers can pay for their orders using Visa or Mastercard, bank transfer, or Bitcoin. The company name that shows up on the billing statement will not be anything to do with seeds or cannabis, but will instead say Snorkel Spain SLU, which is the commercial name of Royal Queen Seeds.
Card payments can be submitted in the usual way during checkout, and the order will be processed immediately and dispatched shortly thereafter.
Payments by bank transfer can be completed by choosing the bank transfer payment method option during checkout, then submit the bank transfer using the details provided, being sure to use the order number as a payment reference so that the two can be linked up. Once the transfer clears in 3 to 7 business days, the order will be processed and dispatched.
To pay with Bitcoin, the customer will be guided through the payment process during checkout. The Bitcoin wallet should already be set up and funded before starting the checkoutprocess. If anyone needs more guidance on how to do that, Royal Queen Seeds maintains a helpful page full of instructions on how it's done, along with a helpful video.
There are a few common payment methods that cannot be used at Royal Queen Seeds, including PayPal, check, money order, and cash on delivery.
Return Policy
Customers may return all or part of their orders within 14 days of receipt for any reason, or no reason at all! Royal Queen has a relatively unique clause in their return policy that allows customers to handle the merchandise they received before returning as they would in a physical store, which includes opening packaging as long as that packaging is not sealed.
As long as RQS is notified prior to the return being sent, either through the contact form on their website or the customer service email provided, the return shipping cost will be covered by Royal Queen Seeds. If they are not contacted before sending the return, any shipping cost incurred by the customer will not be reimbursed, so it's best to go through the proper procedure from the beginning.
Once they've received the returned shipment, all costs including the original price of shipping will be refunded to the payment method within 14 business days.
Final Review of Royal Queen Seeds
Royal Queen Seeds is a huge name in the online cannabis seed industry, and they're particularly popular in Europe. They have tons of positive reviews online, but that's not to say that a negative Royal Queen Seeds review is unheard of. For the most part, they do things right, and no one can really be too hard on them.
Even so, they are not the perfect seed breeder for every buyer. In fact, there's no such thing as a one-size-fits-all seed shop. Everyone's needs are slightly different, and different people need different things from their seed supplier.
For customers living outside of Europe or Chile, Royal Queen Seeds may be hard to come by without jumping through hoops and finding a reliable reseller. Their stealth shipping options may also leave something to be desired for people who live in high-security countries.
And for those who want the absolute cream of the crop when it comes to high-end, luxury seed strains, Royal Queen Seeds may disappoint.
Royal Queen Seeds product quality is good, maybe even great, but are they the absolute best? Not exactly. There are a few breeders that have them beat on genetics and offer a more premium product for anyone looking to grow the best of the best.
Keep reading to see some suggestions on better seed shops for people who don't want to settle for anything less than the best.
Better Alternatives
There's no denying that Royal Queen Seeds is a big name in the industry. They've been around for years and years, and have tons of satisfied and dedicated customers. For the most part, they're doing things right and there's certainly no question as to whether or not they're legit. They've definitely worked hard to build up their reputation as a reliable source of weed seeds and deserve every positive review.
However, if you're looking for the absolute best of the best when it comes to cannabis seed genetics and a premium growing experience, there are a few even better options out there. For customers who don't want to waste their own time with anything but top quality products, check out any of these premium seed shops for top quality products.
The following seed breeders are shipping worldwide and highly recommended:
Marijuana-Seeds.NL (MSNL) – This British seed bank is a well-known and high-quality seed breeder with a massive variety of cannabis strains. They have an excellent customer service team, offer worldwide stealth shipping, awesome promotions, and free cannabis seeds with every purchase. Payment options are credit cards, bank transfer, cash, money orders, and Bitcoin. Bitcoin and bank transfer orders automatically receives a 15% discount on top of any sales prices.
Ministry of Cannabis – This Spanish seed bank is highly-recommended for seed buyers on a budget. Ministry of Cannabis may be inexpensive, but their seeds definitely aren't cheap. They offer a great value for your money and ship worldwide with stealth packaging. Payment options are Bitcoin, Mastercard, Visa, bank transfer, moneygram (for orders of 100 Euros or more), or cash. Their customer service is responsive and friendly.
Crop King Seeds – Based in Canada, Crop King doesn't have wide variety like MSNL, but the products they do have are high quality. They have an impressive germination guarantee that gives new buyers peace of mind. They also have a friendly customer service team and worldwide stealth shipping. Payment options are Visa, Mastercard, Bitcoin, and Interac E-Transfers (Canadian customers only).
Related Pages:
Buy Cannabis Seeds - A highly detailed guide for the American grower. Federal laws, local laws in different states, as well as in-depth guide to choosing the right strain.
---
Category Pages: