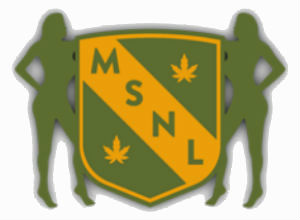 This British seed bank – and yes, they are based in the UK, despite what the "NL" in their brand name might suggest – is a great choice for anyone looking to buy high quality, reliable cannabis seeds online. They have been in business since 1999, so they've had plenty of time to perfect the formula that's made them a stunning success. During this time, they've built their business around providing excellent products at good prices.
They also have a ton of loyal, satisfied customers that are willing to vouch for them in MSNL reviews all over the internet.The rabid following behind MSNL's well-established brand isn't only because they give away free seeds (which they do) and run constant sales and special promotions on their website. It's because they've built a company based on offering a mind-blowing selection and high-quality seeds.
Another huge plus for MSNL is that they ship worldwide. This means that no matter where you live, you can take advantage of their excellent products and customer service.
If you're considering ordering from MSNL Seed Bank, keep reading to learn more.
Quick Links – MSNL Online Seed Bank:
---
MSNL Reputation
Over their many years in business, Marijuana Seeds NL has managed to establish themselves as a pillar of the cannabis industry. They consider themselves to be one of the original seed banks, with almost 20 years of experience under their belt in 2023. Even without a physical storefront location, MSNL Seed Bank has managed to earn a rock-solid reputation within the cannabis industry. One of the main things contributing to this great reputation (besides consistently delivering a high-quality product, of course) is their generosity. This article will dive into it in more detail later, but this UK seed bank is always having sales or promotions that allow buyers to get great deals on all sorts of great strains. They even include completely free seeds as a bonus with every single order. What could be better than free weed seeds?
Many factors have made MSNL one of the most reputable names in the cannabis seed market, and if you keep reading this review, you'll find out exactly what makes them such an excellent online seed bank, as well as what you might be missing out on if you don't choose to order from them.
MSNL Seed Bank History
According to the folks over at Marijuana Seeds NL, they were actually the first seed banks to offer their wares for sale over the internet. They set up their online shop during the dot com boom of the late 90s when ecommerce sites were just getting started, and they've been reaping the rewards of that well-timed decision ever since. This also means that MSNL has had the longest time to streamline the process, seeing what works and what doesn't for online selling. This advantage really shows in their website and shop, because it's one of the best, most user-friendly seedbank websites in the online cannabis seed market today.
Mission Statement
MSNL was founded in an effort to empower marijuana users around the world. The founder recognized that when consumers buy cannabis from someone off of the street, they have no way of ensuring that they're getting a high-quality product. With no idea of what goes on behind the scenes, it's impossible to determine what strain you're really getting, how it was grown, whether it's any good, or whether it's been sprayed with pesticides or other unhealthy chemicals. You also can't be sure what kind of organizations you may be funding with your purchase or whether you can trust your dealer with your identity.
There are a ton of risks involved, but growing your own cannabis solves all those problems and provides you with a steady stream of your favorite strains – grown just the way you like. Marijuana Seeds NL provides growers with high quality seeds from an impressive variety of strains. MSNL customers can grow their seeds with confidence, knowing that their money isn't going to an illicit organization, but that it will be reinvested in MSNL and fund the development of even more strains in the future. Customers' identities are also protected by MSNL's state-of-the-art secure purchasing system, and their information is never shared with third parties. It is much easier to ensure anonymity online than in a face-to-face meeting with a dealer.
MSNL Seed Selection
MSNL Seed Bank is primarily a seed breeder that produces all of the seeds that they sell in their seed shop on their own. That being said, they have an incredible variety of strains – more than you will typically find from a seed bank that grows 100% of their supply. They must really be doing something right with their streamlined, efficient growing process because MSNL produces a huge amount of seeds on a consistent basis.
MSNL sells regular seeds, feminized seeds, autoflowering seeds, seeds of medical strains, and a variety of value pack mixes that come with a bit of everything. The value packs, in particular, are a great way to try out a few popular strains at a discounted price to see what you like. They're a great choice if you're feeling a bit overwhelmed by all of the choices available at Marijuana-seeds.NL and need a place to start. They even have a section of seeds that have been optimized for outdoor growth – something that not all seed banks think to provide.
Some of their best selling strains include Girl Scout Cookies, THC Bomb, White LSD, White Widow Max, Blue Dream, NYC Diesel, Blueberry, Blueberry Widow, Big Bud, Golden Nugget, Northern Lights, Sour Grape Kush, Nitro Lemon Haze, Hash Plant, and many more. Plus, the MSNL website has incredibly user-friendly search tools if you simply want to browse around. Each category of MSNL seeds has a top 10 list of the most popular strains in that category, so if you need help deciding on something, that's also a good place to look.
MSNL Product Quality
MSNL's founder was a passionate geneticist, and that dedication to ensuring strong plant genetics continues with the company to this day. Their breeders collect strains from all over the world and then bring them back to the lab for testing and experimental hybridization. They use rigorous testing methods and comprehensive research to ensure that all of their strains are of the highest pedigree and that they produce consistent offspring every time, so that they'll never have a disappointed customer.
When you buy from Marijuana-Seeds.NL, you will never have to worry whether your second or third or fourth grow will come out as good as your first. Nothing leaves the production site that isn't tested and retested to ensure its quality, stability, and viability. Even though the breeding process is extremely rigorous, MSNL has also been able to streamline it over the years in order to be as efficient as possible and keep costs down, all without sacrificing either quality or service. These savings are then passed on to you, the customer, in the form of low prices, frequent sales and promotions, and free seeds.
MSNL Customer Service
MSNL strives to leave every customer satisfied, no matter what it takes. Online MSNL reviews indicate that over the years, the company has created a base of devout and happy customers. If there is a problem with your order, their friendly customer service team will definitely make it up to you. They have a robust FAQ section that may be able to help you out, but if your issue is still not resolved, you can get in touch with them through the contact form on their website. MSNL responds to all emails to its customer service team within 24 hours. Their normal hours of operation are from 9am to 5pm GMT, Monday through Friday. If you email over the weekend, it may take them up to 72 hours to reply. Customer service can be slow at times, and there doesn't seem to be a way to call them directly or even live chat, but once MSNL gets to you, they'll aim to solve your problem in a friendly and fast way.
Sales, Discounts, and Promotions
One unique thing about shopping for MSNL seeds above other brands is that the company has sales and promotions running just about all the time. There's no need to hunt down an MSNL coupon code or enter an MSNL promo code at checkout; the promotions are waiting for you on their site. If you click on the sale tab on their website, you can see all of the strains that are currently discounted. Usually there are about 30 to 40 strains on sale at any given time. Discounts can range from 20% to 50% on a regular basis, and sometimes the savings get even steeper than that! Keep it mind that these discounts come on top of MSNL's already-low prices. If you keep your eye on the sale page, you can get high-quality seeds for some of your favorite strains at an absolute steal…and again, without having to worry about having access to an exclusive MSNL discount code to get the best deals.
The only thing better than discounted seeds would be free MSNL seeds, right? Marijuana Seeds NL actually DOES give away free seeds, and they come as a gift in every single order. You get at least 5 free seeds with every order, and even more if you place a larger order. And these aren't bottom-of-the-barrel seeds that aren't good enough to sell, either – these are some of MSNL's most popular varieties. They're every bit as good as the product you'd pay for, but these are free – and just like with the promotions, no MSNL promo code is needed! They're constantly rotating the type of free seeds they give out, so if you make multiple orders, you'll likely get a bunch of different kinds of free seeds to try out. Or, if there's a specific strain you want to sample, you could always wait and see if it comes up on the free seeds list and then place your order once it does.
Shopping Experience
This is where Marijuana Seeds NL really shines. Their website is one of the best and easiest to navigate in the entire cannabis industry. They have a multitude of different categories and search filters that you can use to narrow down your options to exactly what you need. You can search within each category using subcategories like indoor, outdoor, indica, and sativa – or you can view a Top 10 list of the best selling, most popular strains in each category. Each product listing includes a detailed description of the strain, complete with tasting notes, growing stats, and reviews from previous customers. They also include a unique visualization of each strain's features in the form of a chart.
This is a very cool feature that you likely won't find anywhere else. It's great to see all the effects and flavors in one easy-to-digest visual. Here's an example from the Girl Scout Cookies Feminized page:
Shipping Options
Marijuana Seeds NL ships their products worldwide. They have three tiers of shipping available, depending on how much stealth you need (and if you want the added insurance of Guaranteed Stealth).
Standard Shipping
The first option is standard shipping, which costs £4.95 per order and does not include any kind of stealth measures. The seeds will be shipped in a crush-proof container packaged inside a normal, plain envelope. This level does not come with a tracking number and it won't require a signature to be delivered.
Stealth Shipping
The next tier is their stealth shipping option, which costs £9.95 per package. MSNL's stealth shipping uses a variety of stealth shipping methods to make sure that your seeds are well-hidden in common, everyday items. Stealth shipping orders are usually sent with tracking numbers, except for certain low-value orders.
Guaranteed Stealth Shipping
The final tier is their guaranteed stealth shipping, which costs £15.95 per package. All packages in this tier are sent with tracking information in stealth shipping. You may be required to sign for the package upon delivery unless you request otherwise when placing your order. If any package with guaranteed stealth shipping does not show as delivered within 25 working days of the original shipment, it will be resent again at no cost until you do receive it.
Additional Shipping Details
There is also free shipping available for larger UK orders. If you spend over £55, standard shipping is free, plus Stealth and Guaranteed Stealth options are cheaper: just £4.95 for Stealth and £10.95 for Guaranteed Stealth. Spend over £100 and stealth shipping is free; Guaranteed Stealth is just £10.95. Spend over £150 and Stealth shipping is free – with Guaranteed Stealth just £4.95 extra. Spend over £250 and all shipping is completely free.
All MSNL Seeds orders placed before 2pm GMT will be shipped the same day. Orders placed after 2pm GMT will be shipped no later than the following business day. If you are in the UK orders are sent First Class tracked or Special Delivery. Items should be delivered within 1-3 days. European orders are sent using Royal Mail International mail, Signed for International or International Tracked. Items should be delivered within 15 working days, although 4-7 days is the usual delivery time. Outside of the EU, items are sent using Royal Mail international mail, Signed-For International or International Tracked. Packages sent worldwide can take up to 25 working days, but they usually arrive within 6-12 days.
Payment Methods and Return Policy
Marijuana Seeds NL accepts a variety of different payment options, including credit and debit card payments, bank transfer, Bitcoin, international money order, and cash in the following currencies: Great British Pound, US Dollars, Canadian Dollars, Euro, Australian Dollars, New Zealand Dollars, and Japanese Yen.
If your items happen to be damaged in transit despite the crush-proof packaging, replacements will be issued if you provide a photo of the damaged goods in their original packaging within 7 days of receipt.
For more information:
Watch: MSNL Super Sour Berry and MSNL G13 Haze
MSNL Final Thoughts
All in all, Marijuana Seeds NL is a solid seed bank with a sterling reputation within the industry. They have a rich history and several decades of experience in the business. They also have one of the best, most organized, easy-to-navigate websites in the cannabis seed industry, making their extensive selection of strains easy to peruse. They're great for buyers on a budget and those who just want to get a good bargain on some great seeds. Of course, you can't beat the free seed samples that they give in every order, and their stealth shipping is very reliable.
These are some of the many reasons why the internet is full of such fantastic MSNL reviews. Since they ship worldwide and accept a wide variety of payment options, there isn't much of a geographical restriction on who can buy from Marijuana Seeds NL – you can take advantage of their sales and discounts from wherever you are!
With its frequent promotions and huge catalog of seeds, there's a good chance that one of your favorites will be on sale at MSNL sometime in the near future. Even if you don't make regular orders from them, if you keep your eye on their sales page, you may be able to get a great deal and stock up on your seeds when a strain you like gets discounted. They're definitely one of the seed banks to watch in 2023!
Quick Links – MSNL Online Seed Bank:
Parent Page: The Best Marijuana Seed Banks