Auto-flowering cannabis seed strains have been commercially sold by different seed banks since the early 2000s, but suffered from a major reduction in their potency and yield, resulting in a lower quality product. Because of this, they weren't very popular, until recently.
In recent years and after many breeding cycles, seed breeders managed to drastically reduce the gap between photoperiod seeds (regular/feminized) to non-photoperiod seeds (autoflower). These days, the autoflower seed strains sold in top seed banks provide smaller plants with shorter growing cycles, but still produce relatively potent plants that are not too small.
Autoflower seeds are way easier to grow than other types of seeds, they also grow faster, and still result in a high quality harvest. This is why they started gaining popularity, especially among novice growers. These days, auto-flowering seeds are being sold by all major seed banks. Actually, it would be correct to say that autoflower seeds are trending in the U.S., Canada, United Kingdom, and all over the world, almost booming, this is because of the improvement in their quality, potency, and yield over the last few years.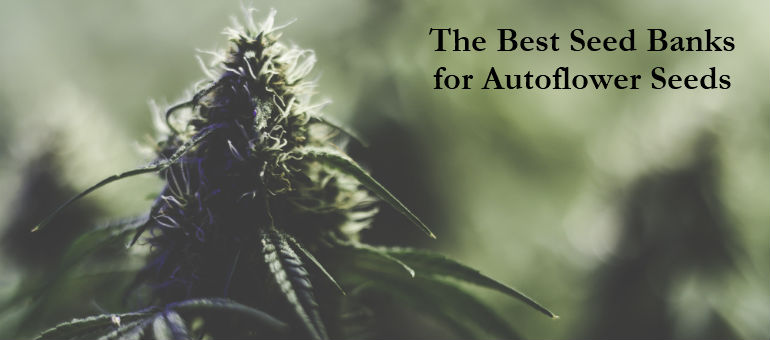 ---
Choosing the Best Seed Bank for Autoflower Seeds
As autoflower seeds are relatively new and still somewhat less popular than feminized seeds, it can be difficult to find a seed bank that stocks a wide variety of high-quality autoflowering seed strains. Our list is here to help out cannabis enthusiasts who are looking for a smaller plant with a shorter growing cycle, as well as yield and potency which are not dramatically lower than photoperiod seeds.
When choosing which autoflowering seed bank to buy from, it's important to pay attention to more than just their selection of autoflower seeds and prices. Things like the company's shipping options, promotions, guarantees, and much more will also come into play. As auto-flowering strains already tend to grow smaller and be less potent, it's crucial to choose a reputable seed bank that carries top-notch automatic genetics only.
The autoflower seed banks listed below have all these things, and more.
---
1. MSNL Seed Bank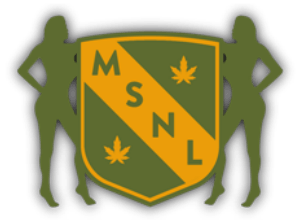 MSNL (Marijuana-Seeds.NL), established in 1999 and based in the United Kingdom, is without a doubt one of the best seed banks for autoflowering seeds.
They offer stealth worldwide shipping as well as guaranteed delivery, free seeds with every order, and many other perks too. Regular sales and promotions are a staple, and savvy shoppers can get up to 50% off some strains. There is also a generous rewards system for repeat customers, and buyers can pay for their orders with a variety of payment methods including credit, debit, cash, international money order, Bitcoin, and bank transfer. Those who choose to pay with Bitcoin will even get an extra 15% discount on their orders that can be stacked on top of any other applicable promotions.
MSNL offers an impressive selection of 27 different autoflower-feminized seed strains. Some of their top-rated autoflower strains are Northern Storm, Granddaddy Purple, OG, Big Bud, Blue Dream, Pineapple Kush, Lemon OG, Berry, Widow, and White LSD. Their autoflower genetics are top-notch, some of them will yield up to 400-500g/m² and have up to 22% THC. If you are after massive and potent autoflower strains – check out their White Widow Max and Magnum. Their numbers are impressive even when compared to photoperiod seed strains.
These are all available in pack sizes of 5, 10, 15, 20, 25, 30, 35, 40, 45, 50, 100, 300, or 500. The 3 larger quantities are available at wholesale pricing, which makes them quite a bit cheaper than the usual price. Prices (including wholesale rates) range from $2.80 to $10.20 per seed.
Autoflower Mix Packs
MSNL seed bank also carries 8 different mix packs, but only 2 of them contain autoflower-feminized seeds only. The first one contains 15 seeds – 5 x Lowryder 2, 5 x Berry, and 5 x Widow. The other is labeled as "strong" and contains 15 seeds as well – 5 x White Widow Max, 5 x White LSD, and 5 x AK-47.
Quick Links – MSNL Online Seed Bank:
MSNL Seed Bank Autoflower Cannabis Strains:
Read More: MSNL Seed Bank 2023 Review
---
2. ILGM Seed Bank

ILoveGrowingMarijuana (ILGM) is a great seed bank for autoflowering seeds thanks to its large selection, guaranteed delivery, germination guarantee, great sales and promotions, and free shipping to the US and Europe. There are plenty of payment options to choose from, including Bitcoin, credit and debit cards, cash, and bank transfer. Customers are encouraged to pay with Bitcoin to get an automatic 10% discount, applied on top of any other discount.
They ship discreetly to US, UK, EU, AU, and NZ from their distribution centers in Amsterdam and California.
As for their seed selection, ILGM stocks 17 different autoflowering strains, all of them are feminized. The prices of autoflower seeds at this seed bank range from $9 per seed up to $21.80 per seed which is relatively expensive – but keep in mind both shipping and germination are guaranteed, so you will get what you paid for. In addition, their running promotions offer discounts of up to 50% off, and you can always pay with Bitcoin and get extra 10% off (on top of any other discount).
Autoflower seeds are available in packs of 5, 10, and 20 for the most part. Some of ILGM's best selling autoflowering seed strains are White Widow, Blueberry, AK-47, Northern Lights, Super Skunk, Gorilla Glue, Lowryder, Girl Scout Cookies Extreme, Bergman's Gold Leaf, Bubble Gum, and Sour Diesel.
Autoflower Mix Packs
For better pricing, ILGM offers about 30 mixed seed packs, but only 2 of them are dedicated to autoflower strains. Each mix pack contains 3 strains, with 15 or 30 seeds in total. The price per seed dips down as low as $6.30 when buying their large mix pack. The two autoflowering mix packs available are Autoflower Mix Pack with Amnesia Haze, Blueberry, and Northern Lights, and Auto 2.0 Mix Pack with Bubble Gum, Jack Herer, and OG Kush.
Quick Links – ILoveGrowingMarijuana Online Seed Bank:
ILGM Seed Bank Autoflower Cannabis Strains:
Read More: ILoveGrowingMarijuana 2023 Review
---
3. Ministry of Cannabis

Since 2007, Based in Spain
Shipping Worldwide
Credit Card, Bitcoin, Bank Transfer, Cash
10% Coupon Code: CNBS10
Ministry of Cannabis, based in Barcelona, is a great seed bank for premium autoflower seeds that cost a bit less. They're great for buyers on a budget who don't want to compromise on quality. Ministry of Cannabis is a smaller seed bank, but they've been gaining a lot of popularity lately and can be seen at many different cannabis industry events all over Europe.
They ship worldwide and have a strong delivery guarantee covering up to 2 re-shipments per order, as well as a 90% germination guarantee. Each non-germination report is judged on a case by case basis, though, so don't expect to game the system there. If the germination issue was entirely caused by grower error, the seeds aren't likely to be replaced.
Promotions aren't common as their prices are already quite low, but you can use our exclusive code CNBS10 to get a 10% discount.
Their autoflower seed selection include 12 autoflower strains and 3 different autoflower mix packs. All the auto-flowering seeds at Ministry of Cannabis are also feminized, so don't worry about that. Some of the best autoflower strains available at this seed bank are Auto God's Glue, Auto CBD Star, Auto Mandarin Haze, and Auto Blue Amnesia.
The prices for their autoflower seeds range from $4.75 per seed to $12.40 per seed, but the pricing structure is customer-friendly as it doesn't force customers to buy in huge packs just to get a good price in the usual "spend more, save more" scheme. Ministry of Cannabis is a great place to get smaller quantities of seeds as they sell packs in increments of 2, 5, 10, and 25, and their smaller packs are a lot more affordably priced per seed than they usually would be at most other seed banks.
Autoflower Mix Packs
Ministry of Cannabis also carries 3 auto-flowering mix packs, which are more or less the same price per seed as the regular packs, so buying them isn't really a way to save money, it's more a way to try out different strains at once and get a bit of variety. Their 3 automatic mix packs are labeled as Auto Fun, Auto Chill Out, and Auto Relax. Each mix pack include 6 seeds and 3 strains in total.
Quick Links – Ministry of Cannabis Online Seed Shop:
Ministry of Cannabis Autoflower Cannabis Strains:
Read More: Ministry of Cannabis 2023 Review
---
Best Autoflower Seed Banks – Final Words
There are many factors to be considered before choosing the right seed bank to buy autoflower seeds from.
While autoflower seeds are currently trending, it's important to remember they are still relatively new in the US and all over the world. The first few generations of auto-flowering genetics weren't very popular and for good reason – they were weak, small, and lacked potency. Unfortunately, those genetics are still being sold by some of the seed banks out there. For the best results, you will want to make sure you are buying your autoflower seeds from a reputable seed bank that carries top-notch genetics only, like the ones mentioned in the list above.
The seed banks on this list provide strong customer guarantees and are known for specializing in autoflowering seeds. Growers who buy from one or all of them will have a better chance at having a problem-free grow, and enjoying a more potent product when all is said and done. Who doesn't want that?
---
Category Pages: