---
Grasscity is the world's first direct-to-consumer smoke shop and an essential component of the online cannabis community.
The iconic brand is known worldwide for its extensive selection of premium products ready to ship directly to your mailbox. If you're unfamiliar with Grasscity or haven't had the chance to experience the legendary online smoke shop, we'll address every aspect of the business in our review. From product selection to customer service to delivery times, we've done the research so you can shop with confidence.
While Grasscity lives up to its reputation as a dominant force in the industry, some aspects come with a worldwide eCommerce brand that can affect your experience as a consumer. We'll address the common concerns, but overall, Grasscity is a pioneer in the game and continues to be at the pinnacle of online smoke shops.
Quick Links – Grasscity:
---
Grasscity – The Internet's First Smoke Shop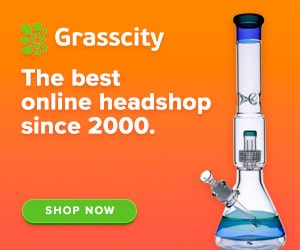 Grasscity is not only one of the top online sources for bongs, dab rigs, pipes, vaporizers, and smoking accessories; they are the founders of the online smoke shop model.
In 2000, Grasscity was founded in the cannabis capital of the world, Amsterdam, Netherlands. The company's name references one of the many nicknames of the historically progressive city, alluding to Amsterdam's role in the global cannabis community and its high concentration of traditional smoke shops.
Grasscity brings the spirit of Amsterdam to consumers across the globe by providing discreetly packaged paraphernalia at a wide range of price points. In addition, the Grasscity forum and blog serve as a hub for the cannabis community to come together digitally for expert advice and cannabis-related discussions.
---
Grasscity's Product Selection
Upon arriving at the Grasscity homepage, it's apparent that there is an abundance of products for sale from all categories, including bongs, dab rigs, smoking pipes, and vaporizers. In addition, Grasscity also carries a plethora of high-quality bubblers, rolling papers, weed grinders, and even premium CBD products.
Whether you are looking for an inexpensive glass starter bong or a premium vaporizer utilizing the latest inductive heating technology, Grasscity has you covered! With over 7,000 products to choose from, Grasscity's selection is guaranteed to satisfy every customer. In addition, each product category has cost-effective options and premium choices from the industry's most reputable brands.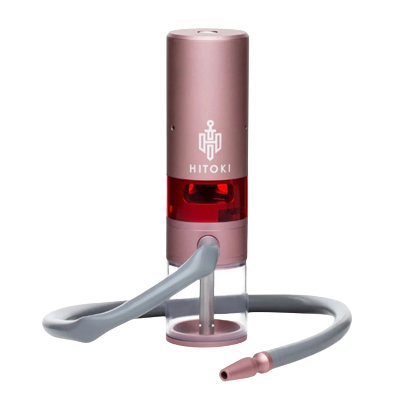 We were impressed with the selection of trending and innovative smoking products. Providing customers with highly advanced delivery systems like the Hitoki Trident V2 Laser Combustion Pipe (literally a laser bong) shows that GC's product team is in-tune with the latest technological advancements in the industry.
Over the last 18 months, Grasscity has expanded its smoking accessories selection to include more lighters, humidors, dab bangers, nectar collectors, and ash catchers.
Grasscity's In-House Brand
Grasscity offers an in-house line of all types of products called GC Generic and an all-glass line of bongs, dab rigs, pipes, and downstems called Glasscity. So if you are looking for the biggest bang for your buck, this is the way to go.
Finding Products on Grasscity
One of our favorite aspects of GC's product selection is how you can filter through the hundreds of options within each category. For example, Grasscity bongs are divided into over 20 subcategories and bong accessories. Once you choose which type of bong you're interested in, you can filter by brand, price, glass thickness, color, height, joint size, percolator type, and special features.
---
Grasscity's Product Quality and Pricing
Quality is synonymous with Grasscity's product selection. The smoke shop features brands known for consistently producing the best smoking wear in the industry, including Pure Glass, Pulsar, Empire Glassworks, PAX, and Storz & Bickel.
While the quality of Grasscity's inventory is impressive, the diversity of price points separates the world's first online smoke shop from competitors. For example, you can find a high-quality glass bong for under $5 as well as a testament to the advancement of smoking technology in a piece exceeding $500.
Pricing at Grasscity compared to competitors and manufacturers is inconsistent. While you can easily find a deal, especially using a promotion code, some products can be found elsewhere for the same price.
Here are some examples of Grasscity's pricing compared to other popular online head shops:
Cheech & Chong's Great Dane Glass Dab Rig 10 Inch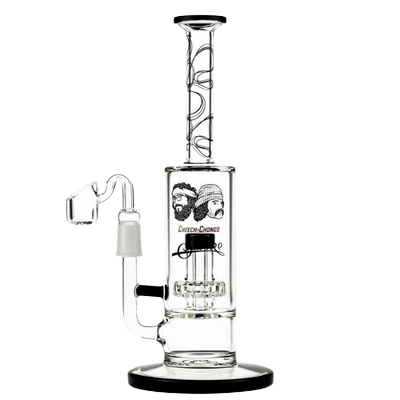 Products from the legendary duo Cheech & Chong are consistently less expensive on Grasscity than competitors. Cheech & Chong's Great Dane Glass Dab Rig 10 Inch is a great example. It's listed at $83.99 (with the ongoing 10%-50% bong and dab rig promotion); the piece is priced at $120 everywhere else online.
PAX 3 Vaporizer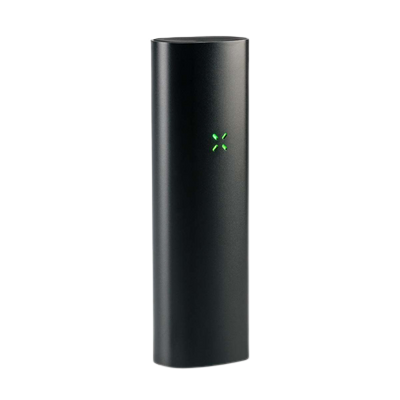 Grasscity carries an assortment of PAX products, including the PAX 3 Vaporizer, one of the community's favorite ways to enjoy concentrates and dry herbs on the go. Currently, the PAX 3 basic kit is listed for $189.99. You can easily find this price point at other online smoke shops and from the manufacturer.
The advantage of shopping with Grasscity is having one reliable source for extra PAX parts, cleaning tools, spare chargers, and other accessories specifically designed to improve the PAX vaporizer experience.
LA Pipes Straight Ice Bong with Double Showerhead Percolator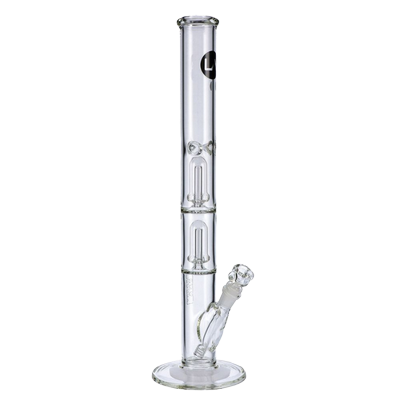 LA Pipes is another reputable brand you can find on Grasscity, with prices lower than other online smoke shops.
The LA Pipes Straight Ice Bong with Double Showerhead Percolator is priced at $125.99 on Grasscity. We couldn't find it for less than $140 on other sites.
Our Thought on Grasscity's Quality and Pricing
Grasscity has successfully managed to curate an extensive inventory of quality products with a wide range of prices. As a result, you can rest assured that if it makes it into the shop, you'll be satisfied with the quality.
While you can always find a great deal on Grasscity, discounts are typically dependent on limited-time, category-specific promotions. The good news is that there is always at least one promotion going on, and the deals are visible throughout the site or on the homepage.
---
How to Save Shopping with Grasscity
Utilizing ongoing promotions is the most reliable path to savings when shopping with Grasscity, but it isn't the only way to get discounted products.
Grasscity Promotions
As mentioned, Grasscity promos are advertised on the homepage and throughout the online store. For example, as of writing this article, a 10%-50% bong and dab rig sale is active for the next few days. The promotion is automatically applied to all eligible products. In addition to the bong and dab rig sale, you can take an additional 10% off this weekend with a discount code.
We highly recommend taking advantage of promotions and sales when shopping with Grasscity. You don't want to pay retail and see your products reduced by 20% the following week. Grasscity typically offers promotions for special occasions like Black Friday and discounts run the entire month of April for 420.
Sale Selection
Another way to get your hands on premium smoke wear for under retail is by shopping the Grasscity Sale Page. There are currently 336 products marked down from their original price.
If you go this route, we advise you to shop around before making a purchase. Some products are discounted from the original price on Grasscity but can be found through the manufacturer or another online head shop for less.
Grasscity Rewards Program
The Grasscity Rewards program awards loyal shoppers with points for making purchases and other actions on the site, including:
Leaving a review
Registering on Grasscity
Subscribing to the newsletter for the first time
Sending invitations to friends
Converting Invitations to sales or registrations
After accumulating points, you will have the option of redeeming them at checkout. The value of points is determined by how much money is spent or earned.
While we love that Grasscity offers more than one way to earn reward points, the system is confusing. The value of a point and the amount required to earn a point isn't clear on their website. For example, the website shows an image of a balance of 100 points worth $500 while also displaying 500 reward points with a value of $100.
We also found that Grasscity is soft launching a new loyalty program called "Grasscity Rewards." The support page was published in 2021 and says the launch will go into effect on April 23rd, but we couldn't find any other information on the new system.
---
Accepted Payment Methods at Grasscity
Grasscity accepts all major credit cards, including American Express, Visa, Discover, and Mastercard.
Blockchain enthusiasts can rejoice that their crypto can be used directly to purchase premium bongs, dab rigs, bubblers, and other smoking essentials at Grasscity! Customers can pay at check out with Bitcoin or Ethereum through the secure portal Utrust, offering another level of anonymity.
Unfortunately, Grasscity doesn't offer expedited payment options like PayPal, Apple Pay, Zelle, or Google Pay. While this is an inconvenience, it is typical that these payment platforms don't take on cannabis-related accounts, so we won't be too hard on them to make customers fill in their payment details.
---
Shipping Methods from Grasscity
Shipping is one of the most common concerns on the GC forum and 3rd party boards like Reddit. In the past, delivery times have been less reliable because orders were only coming from Europe. Grasscity has also experienced supply line challenges brought on by COVID-19.
Worldwide Shipping
Cannabis connoisseurs from across the globe can take advantage of the internet's first smoke shop. Grasscity has sent over 1 million parcels to countries all over the world.
One of our favorite aspects of Grasscity is how the company has catered to international customers. Grasscity has recently expanded its warehouses to North America, with one location in Las Vegas and another in Calgary. The additional warehouses create a better experience for North American consumers and reduces the workload on the European facility. GC's recent expansions are a huge step forward in reducing delivery times and improving customer service, regardless of what continent you're smoking on.
Grasscity estimates shipments arriving in 5-10 business days, but orders coming from Europe to North America could take longer. Products coming across the Atlantic can take up to 30 days, however, GC may have already transitioned 100% of its North American fulfillment to Las Vegas and Calgary warehouses. If you receive an international tracking number, be prepared to wait longer than ten days to enjoy your new product.
Shipping Cost
Grasscity offers free 'standard shipping' on all orders over $50; you'll have to pay $7.95 if you spend less. If you want your shipment to come with a tracking number, you can choose to pay the 'registered' fee of $9.95.
You can also protect your shipment with an optional 4.5% fee. Toggle the small 'Shipping Protection' button under 'Shipping Methods' on the checkout page if you don't want to pay for route protection.
Discreet Packaging
Privacy is an essential part of the Grasscity experience! All packaging is anonymous as possible. Your box won't identify the contents and the bill will read "Grass City."
---
Grasscity Customer Support
Providing exceptional customer service is a necessity for online smoke smokes to survive. One of the reasons why Grasscity has continued to be at the forefront of the industry is because of its dedication to customer support.
While you will find some reviews that reference a bad experience with GC customer support, these cases are outliers. The vast majority of the over 39,000 customer reviews are positive. Negative feedback is always loud, and we are confident that GC does everything in its power to resolve issues on a day-to-day basis.
Contacting Grasscity
If you run into an issue with Grasscity, they will address your concerns.
Grasscity offers customer support via:
Unfortunately, you won't be able to reach anyone from Grasscity with a phone call.
All support requests will go through a ticketed process. Once a request is made, you'll receive a ticket via email and a notification once your issue is resolved.
Damaged Products on Arrival
Broken products are inevitable when shipping glass bongs, dab rigs, bubblers, and pipes across the globe. Thankfully, if you receive a damaged product, GC will take care of you if you follow their protocol.
Simply take a picture of the breakage, the box, and the address label and send it to support@grasscity.com. DO NOT USE THE PRODUCT, or you will not receive any compensation.
Once the request has passed inspection, you'll be given three options:
Swap or exchange out your return for a new item, new item color, etc.
Issue a store credit
Issue a refund to your credit card
Missing or Wrong Items
In the rare instance of receiving a box with a missing or incorrect item, GC asks to perform the same steps as a broken product. You'll also have the option of a swap, credit, or refund; just take a photo and send it to support@grasscity.com.
Return Policy
Once you receive your order, you have four days to make a return request or keep the product. If you are unsatisfied, it's broken, incorrect, or missing items, go through the return protocol. You'll be asked to return the product to the United States or Amsterdam warehouse. You can find the addresses on the return page.
Grasscity's Complaint Response Rate
We're pleased to see every request on 3rd party forums with an official Grasscity response. When going through reviews on the Better Business Bureau and Trustpilot, all negative reviews with concerns are addressed and mention that customer support has reached each customer.
Our Impression of Grasscity's Customer Support
Grasscity handles customer service relatively well, especially considering the struggles navigating worldwide shipping through a pandemic. Of course, we'd like an option to call customer support, but it's definitely not a deal breaker.
Moving forward, we expect GC's complaints to be dramatically reduced as a result of the expansion to North American warehouses. Most negative reviews are related to extended wait times or additional waiting periods when sending products to and from Europe.
---
Final Thoughts on Grasscity
PROs
Massive product selection
Premium and budget options
High quality
Features the industry's most iconic brands
Outstanding reviews
Free shipping
Abundant opportunities to save (discount codes, promos, rewards program)
CONs
Confusing rewards program
Short return window
No online smoke shops have the reputation, history, and inventory of Grasscity. As a pioneer in the game, the brand laid the foundation for online cannabis communities and the direct-to-consumer smoke shop model.
After an extensive review of the online head shop, we're proud to report that Grasscity exceeds our expectations. Grasscity continues to demonstrate a dedication to quality, diverse price points, and customer service. With the addition of new warehouses in North America, the company will be able to work with more brands and provide an even better customer experience.
We're excited to see what the future holds for the world's first online smoke shop.
Quick Links – Grasscity:
---
The Best Head Shops of 2023

1. Grasscity

• Overall Best Head Shop

• Oldest Headshop & Best Reputation

• Since 2000, Based in Amsterdam, NL

• Free Stealth Worldwide Shipping

• Bitcoin Accepted!

[Read Our Review]
• Promotions & Special Offers • Pay with

Bitcoin

• Reward Program Read Our ReviewVisit Website

2. Smoke Cartel

• Best Shopping Experience

• Since 2013, Based in USA

• Stealth Worldwide Shipping

• Free Shipping in USA

[Read Our Review]
• Promotions & Special Offers • 10% Coupon Code:

CNBS

• Subscription Box • Reward Program Read Our ReviewVisit Website

3. Vapor.com

• Best Headshop for Vaporizers

• Since 2005, Based in Florida, USA

• Shipping to U.S, CA, U.K, EU, AU, & NZ

[Read Our Review]
• Promotions & Special Offers • Price Match Guarantee • Reward Program Read Our ReviewVisit Website

4. Hemper

• Best Subscription Box

• Since 2015, Based in NY, USA

• Shipping to Selected Countries

[Read Our Review]
• Sunscription Boxes • Gift Cards • Themed Boxes Read Our ReviewVisit Website

5. Allin1SmokeShop

• Best for Artistic Heady Glass

• Since 2016, Based in Florida, USA

• Stealth Worldwide Shipping

[Read Our Review]
• Promotions & Special Offers • Reward Program Read Our ReviewVisit Website
---
Category Pages: