The world of cannabis has a long history as well as a fast-paced and continually changing present and future. As a result, it can be difficult for cannabis consumers and people with questions to keep track of cannabis terminology, how it works, how it can be used, and how to separate marijuana fact from fiction.
Who Are We? A Word From The CEO
CNBS was first established in 2015 as Cannabis-Education.org by me, John White. As I was the only crew member back then, I was in charge of just everything – from website design and social media management, to research and writing, resulting in relatively slow pace of progress as quality is not something I am willing to compromise on. We didn't have a lot of web pages back then, but we did put a lot of work and effort into each of them.
In February 2019 I decided it's time to go bigger, I felt like I have too much knowledge to share and I just can't handle it all by myself, with so many low quality cannabis related websites it's our time to shine! Even high-quality and well respected websites in the industry have fallen prey to low-quality content, which makes the task of finding reliable sources of information quite challenging. To begin serving as a solution to the problem, I rebranded cannabis-education.org as CNBS and hired a crew of professionals dedicated to developing the best and most definitive cannabis resource available online.

---
The CNBS Team
John White – CEO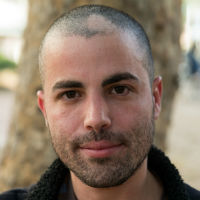 In love with this plant and passionate about educating on its benefits – John has been using cannabis to relief and manage his chronic pain for almost 12 years now. He began working as an external consultant in the private cannabis sector more than five years ago, and been growing cannabis for personal use for almost eight years. His extensive knowledge and experience make him the ideal person to be in charge of proofreading our articles for factual correctness.
John is also responsible for brand relations, media/press, general website management, researching and replying to media requests, as well as for business and money related topics, like industry overviews and B2B guides.
John's most popular articles (and categories):
The Cannabis Industry | Cannabis Consulting | Cannabis Organizations | History of Cannabis | Federal Legalization | Cannabis Clinics
---
Dorothy Harris – Content Manager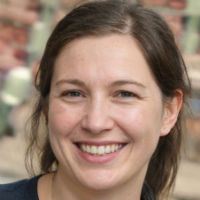 Dorothy is far from being a pot-head. Actually, when we first met she wasn't very familiar with cannabis – but with her excellent research skills and drive for knowledge, it didn't take her long to master the field. Dorothy comes from a scientific background and is in charge of researching and writing our advanced scientific and medical topics, as their correctness is not something we are willing to compromise on. She specializes in top notch research – no stone is left unturned.
Dorothy is also an excellent content writer and experienced copywriter. She is in charge of structuring our pages for maximum readability and language accuracy.
Dorothy's most popular articles (and categories):
Cannabinoids 101 | Cannabis Health | Decarboxylation 101 | Cannabis Terpenes | What is THC? | What is CBD? | The Entourage Effect
---
Clyde Jenkins – Content Writer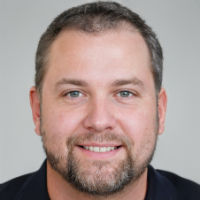 Clyde is a former journalist and a cannabis connoisseur. He travels the world attending cannabis related events and consuming cannabis related media on a daily basis. Clyde is also very involved in the cannabis community. He is an expert in well researched journalistic writing, which includes industry overviews, technology-related topics, lifestyle and culture topics, product reviews, and in-depth buyer's guides.
From common practices to what is currently hot and trending – when it comes to the practical side of this plant, Clyde is our guy.
Clyde's most popular articles (and categories):
Cannabis Apps | Cannabis Events | Cannabis Tourism | Cannabis Technology | Rolling Papers | Weed Grinders | Weed Scales | Test Kits
---
Jason Oliver – Content Writer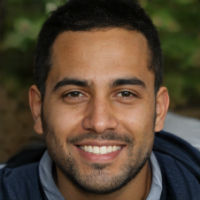 Jason is our master grower. He has been growing cannabis for almost 10 years and working in a commercial cannabis cultivation business as an external consultant for more than three years. As his expertise level and depth of knowledge are truly impressing, he is our guy for everything related to cannabis seeds and cannabis cultivation in general.
As part of his job, he makes sure to stay up-to-date on everything related to cannabis cultivation, from reading the newest research in growing methods and conditions to attending cannabis cultivation related events all over the world. Jason's knowledge of both practical and theoretical cannabis cultivation aspects is top-notch.
Helping us with getting all the facts right, Jason shares his insights via in-depth grower's and buyer's guides which are advanced but yet easy to read and understand.
Jason's most popular articles (and categories):
Cannabis Facts | Concentrates & Extracts | Cannabis Seed Banks | Best Cannabis Seeds | Cannabis Seeds Guide | Fruity Pebbles Seeds
---
The CNBS Mission
There are many organizations dedicated to promoting cannabis legalization around the world. They usually have at least a few lawyers on-board specializing in local and federal laws as well as protests and lobbying – they are working hard to promote full legalization of cannabis – both for medical and recreational use. While we are very supportive of these goals, we are also striving to create something different.
The mission of CNBS is to promote and educate about the cannabis plant and become a definitive resource for those hoping to learn more about cannabis-related topics. Cannabis legalization has come a long way, and we believe we are very close to "the day after" – when cannabis is fully legal, at least in most of the western countries. We believe this is the right time to start putting our focus on educating the public, both for responsible consumption and knowing the different options and benefits this plant brings, medically and recreationally.
Currently, our editorial efforts are focused on the website (and its future app), putting everything together, covering all the main cannabis-related topics, and ensuring everything is well researched and written. We are also planning to launch a series of educational seminars and events, both for individuals and businesses.
---
CNBS' Platforms:
Currently, our website is our primary medium, but it won't stay this way for too long. Here are our current (and future) platforms:
CNBSjournal.com Website
CNBSjournal.com is neither a magazine nor a blog; we are focused on quality, not quantity. You will not find 1000's of pages of fluff or five new articles each day on our site; we don't produce posts, we provide usable 101 guides.
Instead, we focus on selecting key topics and giving each page the full attention it deserves. We keep updating and polishing our pages with the best available information. Nothing is "set-and-forget" in our approach. We have pages initially published in 2015 that have since been modified and updated numerous times by qualified content writers and editors.
Each article is extensively researched to provide the most up-to-date and accurate facts and information. Resources used include raw data from studies, scholarly and peer-reviewed journal articles, government department and research center websites, articles published by educational institutions, as well as reputable news sources. The site boasts a wide range of informational topics and product guides that cannabis consumers will find both helpful and educational. The CNBS mission is to offer diligently researched facts and guides that visitors can rely on for all of their marijuana-related questions.
Social Channels
Although we do have big plans for our social channels, we are currently focused on the website. Therefore, at the moment, our social channels are only "semi-active," we publish mainly new pages as well as pages that were just been re-polished (again).
Follow us for brand and website updates, as well as general industry news:
Educational App
To be announced.
Seminars & Online Courses
To be announced.
Events
To be announced.
Petitions
To be announced.
Media Requests (Help a reporter out)
To be announced.
Contact Us
For questions or suggestions, please visit our Contact Page for details on how to get in touch.