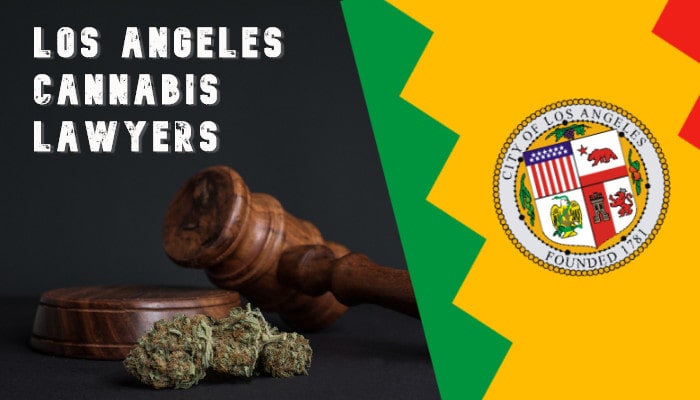 California's largest and most famous city has become a haven for cannabis users since recreational marijuana legalization went into effect in 2018. As Los Angeles's cannabis market has grown, so too has the number of attorneys helping individuals get around cannabis charges for everything from DUI to cultivating one too many plants. Meanwhile, Los Angeles marijuana business lawyers play an essential role in helping local cannabusinesses stay safe and protected.
In this article, we'll look at the many ways that Los Angeles's cannabis attorneys keep the state's cannabis businesses operating in compliance, as well as help medical marijuana patients and recreational consumers avoid legal trouble. We also cover everything important to consider when retaining your own Los Angeles cannabis attorney, whether for personal or business purposes.
See our recommendations for the best marijuana lawyers in Los Angeles!
---
Cannabis Laws in Los Angeles
All of California's state laws regarding cannabis apply in Los Angeles, the surrounding cities, and unincorporated Los Angeles County. These laws apply to visitors to the area as well as full-time residents.
Although legal at the state level in California, marijuana is still classified as a schedule 1 drug under the United States Controlled Substances Act. This means that the possession, consumption, cultivation, and sale of cannabis are still prohibited at the federal level. However, federal agents seldom prosecute cannabis users or businesses in the Los Angeles area except in cases of illegal sale, transport, or driving under the influence.
Recreational and medical cannabis use is legal for all adults aged 21 and older in Los Angeles and all surrounding cities. All consumption must take place on private property.
With a doctor's recommendation, patients aged 18-20 may also use and grow marijuana for the treatment of certain health conditions.
Cannabis products may only be purchased at licensed dispensaries, with home delivery allowed in most parts of the state. However, local jurisdictions reserve the right to ban home cannabis delivery, and many of Los Angeles's surrounding cities (including Burbank and Glendale) have enacted such bans.
Home cultivation of personal-use marijuana is allowed in Los Angeles, but all steps must be carried out indoors and out of public view.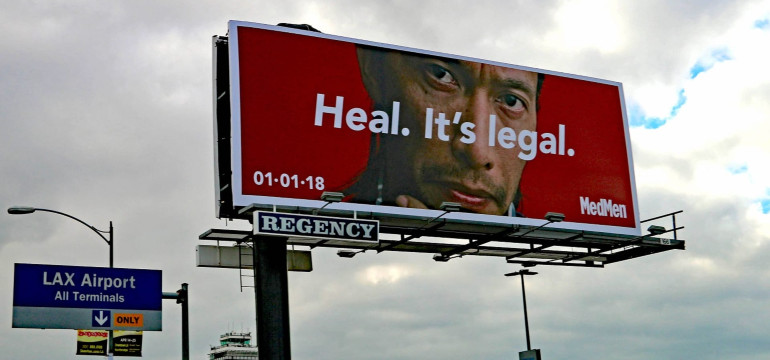 ---
How to Find a Cannabis Lawyer in Los Angeles
The penalties for cannabusiness non-compliance or unlawful personal marijuana use have the potential to be detrimentally life-changing. Don't try to go it alone (or with a cheap all-purpose lawyer). Always opt to work with a lawyer who has an established cannabis practice and a track record of success with cases similar to yours. Look for these essential qualities in any Los Angeles cannabis attorney you retain – whether for personal or business purposes:
Cannabis Industry Expertise – Laws surrounding cannabis are complex and highly specific in Los Angeles. A lawyer who understands the current laws and regulations inside and out is absolutely essential.
Local Expertise – While California has a standard set of laws surrounding personal cannabis use and business operations in the state, it is wise to work with a Los Angeles marijuana attorney who understands the nuance and intricacies of your specific city or county's cannabis ordinances and court system.
Experience and Relationships WIth Regulators (business law) – Los Angeles cannabis businesses are inevitably at the mercy of local regulators regarding all aspects of compliance. A cannabis lawyer with extensive experience (and established positive relationships) with state and local regulators is invaluable to have on your side if issues arise.
Criminal Justice Background (criminal cases) – If you've been accused of a cannabis-related crime, it's advisable to hire an attorney with experience working in the local criminal justice system. Someone who understands the prosecution's strategies and tactics will be better able to counter them in court – potentially lessening your sentence or getting the charges dropped completely.
Accessibility – Before retaining a marijuana lawyer, ensure their firm's contact protocols are a good fit for your needs. Are they available to answer questions 24/7, or only within set business hours? Do all calls and emails reach your assigned attorney directly, or do other paralegals or assistants screen inquiries and field questions? How often will your cannabis business attorney be available for routine legal checkup appointments? What method of communication does this firm utilize most?
Reputation and Track Record – Look for a Los Angeles marijuana lawyer backed by an excellent reputation and track record. You need someone with experience winning cannabis-related cases or helping local cannabis businesses thrive. Seek out recommendations in your personal network and do your own research before signing on the dotted line. To aid in your search, we've included a list below of the top marijuana lawyers in Los Angeles. You can also visit our list of best cannabis attorneys serving the entire state of California.
---
The Best Los Angeles Cannabis Attorneys
---
Who Should Hire a Los Angeles Cannabis Attorney?
Cannabis and Ancillary Business Owners
The ongoing advice of a knowledgeable cannabis attorney is an absolute must for all new and existing cannabis businesses in the Los Angeles area (including cultivators, retailers, distributors, manufacturers, and testing labs). Legal counsel is also essential for all ancillary businesses servicing the cannabis industry, including commercial landlords.
Cannabis Consumers
Representation by a cannabis lawyer is crucial for anyone facing marijuana-related criminal charges in the Los Angeles courts. Medical marijuana patients who grow their own weed are also advised to consult a medical marijuana attorney to ensure the legal protection of their medicinal garden. Los Angeles cannabis attorneys can also help individuals with prior marijuana criminal convictions petition for expungement of their records or presidential pardons.
---
Legal Consulting for Los Angeles Cannabis Businesses
In addition to compliance with California's intricate and complex state laws, Los Angeles cannabis businesses are also subject to strict ordinances set in place by the City of Los Angeles Department of Cannabis Regulation. Even seemingly small oversights or missteps can have disastrous results, up to and including fines, loss of licensure, or even criminal prosecution. From drafting your initial business application to selecting product packaging materials, a qualified cannabis business attorney will ensure your company stays compliant and protected every step of the way.
The advice of a Los Angeles cannabis business lawyer is indispensable in all of the following categories:
Application – Applying for state and city-level licensure for any type of cannabis business is an intensive exercise that must be executed perfectly to be successful. Not to mention, application fees are non-refundable and quite expensive – making it absolutely essential to get all of your paperwork in correctly from the start.
Compliance – Knowledgeable Los Angeles marijuana business attorneys can advise on the ins and outs of keeping compliant with strict local, state, and federal laws regarding everything from business formation, operations, and advertising to employment and tax law. Should an error or oversight put your business in danger, a marijuana business attorney can help you regain compliance and resolve any resulting charges in court.
Environmental and Consumer Protection – When it comes to commercial cultivation, California has some of the nation's most stringent growing and testing requirements. A cannabis lawyer can ensure your grow op is completely compliant with all of these important safety regulations.
Criminal Activity – Legal counsel is advised any time a business experiences an incident of theft, assault, or another crime on its premises. This extends to infractions in cyberspace (such as hacking) or theft of your intellectual property.
Employment Law – California is considered one of the most employee-friendly states in the US, with strict rules surrounding nearly every aspect of employment. Cannabis business lawyers help business owners understand these laws and exactly how they apply to their own individual workplaces.
Taxation Law – Despite its federally-illegal status, the US government is still happy to collect significant amounts of taxes from cannabis businesses. Likewise, both the state of California and the city of Los Angeles collect an additional excise tax on all cannabis retail sales. Federal and state-level tax code is notoriously complex, and errors have the potential to cause major issues for your business – making a cannabis tax attorney a critically important investment.
Record Keeping – Legal advice regarding California's mandatory seed-to-sale tracking programs is another essential investment for all plant-touching cannabis businesses.
Protection for Ancillary Businesses
Legal protection is critically important for any company that works even slightly adjacent to the cannabis industry, as marijuana's federally illegal status leaves these ancillary businesses in a potentially dangerous position. Aiding and abetting the sale of a controlled substance is a serious crime, making proactive legal counsel an absolute necessity, even for companies that never directly touch cannabis plant material (including but not limited to banks, packaging producers, marketers, insurers, security firms, and payroll processors). Protective legal advice is also essential for commercial landlords leasing space to cannabusinesses, as well as for doctors who recommend medical marijuana to their patients.
Cannabis in Unincorporated Los Angeles County
All cannabis-related business activities are currently prohibited in unincorporated Los Angeles County. This ban does not prohibit personal consumption and cultivation but does extend to commercial cultivation, manufacturing, distribution, testing, retail sale, and home delivery of both medical and adult-use cannabis.
However, these circumstances are poised to change in the years to come. The Los Angeles County Office of Cannabis Management is working to set the stage for potential cannabusiness permitting in 2023. Once permits become available, it will be essential for any aspiring business owners to enlist the assistance of a marijuana business attorney throughout the entire application and formation processes.
---
Cannabis Criminal Charges in Los Angeles
As marijuana use has become commonplace in California, the Los Angeles courts have seen a rise in cannabis-related criminal charges. With serious consequences at stake, up to and including exorbitant fines, a permanent criminal record, and even jail time, hiring a marijuana attorney gives those accused the best chances of beating these charges in court. Here are the most common types of criminal cases handled by Los Angeles cannabis lawyers:
Marijuana DUI
Unlawful sale or distribution
Unlawful transport
Unlawful possession
Unlawful cultivation
Cannabis use by minors under 21 years of age
Medical Marijuana Patients
California's medical marijuana patients are left in a particularly vulnerable position, due to THC's long-lasting presence in the bloodstream after use. Medical marijuana patients often encounter issues surrounding employment, housing, and even the safe and legal operation of motor vehicles. To ensure that the use of your medicine does not threaten your safety and rights in other important areas of life, consult a Los Angeles medical marijuana attorney for proactive ways to protect yourself – or to challenge criminal charges should they arise.
Marijuana DUI
There is presently no defined "legal limit" of marijuana deemed unsafe to drive after consuming, nor is there a reliable way to test for such a limit. Therefore, driving while under the influence of any amount of THC is considered a crime in Los Angeles. The consequences of a marijuana DUI conviction can include driver's license suspension, jail time, mandatory safety classes, and fines exceeding $15,000.
Expungement of Criminal Cannabis Charges
When California passed Proposition 64 in 2016, legalizing recreational cannabis, a provision was created that allows individuals previously convicted of non-violent cannabis-related crimes to request a downgrade of status (felony to misdemeanor, misdemeanor to infraction) on their record. Additionally, some individuals will qualify to have prior cannabis convictions removed from their records completely. Petitioning the court for expungement under Proposition 64 can be a confusing process, making consultation with an experienced Los Angeles cannabis lawyer a necessity.
---
Category Pages: