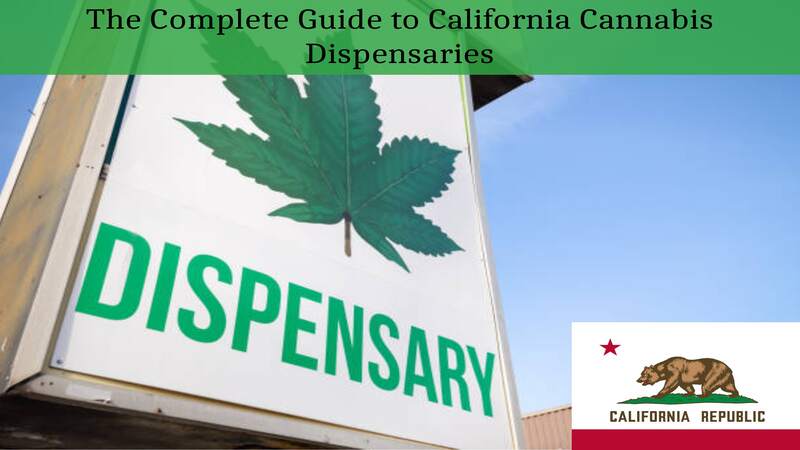 California has a long-standing reputation as one of the most cannabis-friendly states in the US. Once the only state with legal access to medical marijuana, California is now the nation's largest legal cannabis market, home to some of the world's most exceptional cannabis brands, and to iconic canna-culture hubs from Humboldt to Coachella. Today, California is home to around 1,000 cannabis dispensaries, serving medical patients, recreational users, state residents, and visitors from all over the world. In this article, we cover everything you need to know before visiting a California cannabis dispensary, tips for getting the most out of your visit, plus our guide to finding California's best dispensaries.
For an in-depth look at how dispensaries compare between California's many varied cities and regions, check out our localized California dispensary guides. Each guide is packed with insider information for local cannabis shoppers, plus our list of the best dispensaries in each region. For even more history and interesting cannabis dispensary information, don't miss our complete guide to dispensaries in the US.
---
History of California's Cannabis Dispensaries
California was truly the trailblazer in post-prohibition cannabis legalization efforts. In 1991, the city of San Francisco passed a local ordinance in favor of the medicinal use of cannabis, with several other California cities following suit shortly after. The state's first unoffical medical marijuana dispensary, The San Francisco Buyers Club, opened in 1992. And in 1996, California's residents voted to pass the groundbreaking Proposition 215, fully legalizing medical marijuana throughout the state. Twenty years later, in 2016, Proposition 64 was passed, legalizing the use, purchase, and possession of adult use (recreational) cannabis in California.
The state's first recreational dispensaries opened in January 2018, and the legal cannabis market in California has expanded considerably since then. Today, California is home to over 1,000 retail dispensaries, cannabis delivery services, and even marijuana hospitality establishments (such as lounges and dispensary tasting rooms) in select cities.
---
What to Expect When You Visit a California Dispensary
Despite how commonplace cannabis now is in California, purchasing from a dispensary is still quite a different experience compared to purchasing other regulated substances, such as alcohol or tobacco. All products containing THC must be kept under lock and key until the point of sale, requiring the assistance of a budtender (dispensary retail employee) through every step of the purchase process. With this in mind, always plan for the possibility of waiting for service in case other customers are in line ahead of you.
Who Can Visit Dispensaries in California?
California cannabis dispensaries are open to anyone 21 or older (or card-carrying medical marijuana patients age 18 and older) – whether they are California residents or visitors to the state. A valid government ID (with the person's face, date of birth, and the ID's expiration date visible and legible) must be presented as proof of age to be allowed entry. Acceptable forms of ID include driver's licenses, military IDs, Native American Tribe Cards, and passports. California dispensary patrons cannot bring babies or other minor children with them inside.
As an added compliance measure, buyers are asked to show their ID again at the point of purchase. While it is typical practice to scan IDs at the register, rest assured that all purchases are still completely anonymous. Cannabis retailers do not retain personal information, nor do they inform any local or federal legal entities of anyone's purchase history. Aside from age verification, the purpose of these point-of-sale ID scans is to ensure compliance with daily purchase limits.
Daily Purchase Limits
Under California state law, individuals 21 and older are permitted to purchase and possess up to 28.5 grams of non-concentrated cannabis, 8 grams of cannabis concentrates, and 6 immature cannabis plants in one day. Medical marijuana patients (or their caregivers) are permitted to purchase and possess up to 8 ounces of cannabis per day.

---
California's Best Cannabis Dispensaries
The sheer number of cannabis dispensaries in California can make selecting which one to visit feel absolutely overwhelming. To make your search easier, we've narrowed down a list of the best dispensary chains serving the entire state – graded based on atmosphere, product selection, competitive pricing, and convenient shop locations and/or delivery ranges. To discover the best local dispensaries, visit our city-specific California dispensary guides.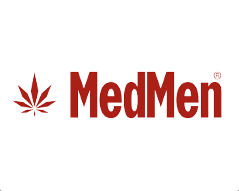 One of the top US dispensary chains, MedMen is known for its exceptional in-store customer service, reasonable prices, and enormous product selection. MedMen currently operates 13 recreational California dispensary locations, mostly centered in the Los Angeles, San Francisco, and San Diego areas. MedMen also provides delivery services from some of its California dispensaries. Customers can save even more with MedMen Buds, a reward points system for repeat buyers. MedMen is committed to contributing to a number of community and charitable organizations, including campaigning for criminal justice reform.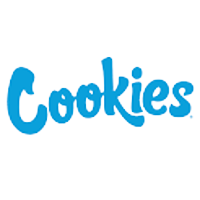 This California-founded, socially-conscious company has grown into one of the best-known recreational and medical dispensary chains in the US, carrying products from its own impressive collections of flower, vapebles, pre-rolls, edibles, capsules, concentrates, and more – as well as CBD, HHC, and Delta-8 THC products, paraphernalia, and branded merch. Cookies currently operates twenty California dispensaries, ranging as far north as Redding and as far south as San Diego. Cookies also has an online seed back with a huge selection of its top-notch genetics available for home growers to enjoy.

---
Shopping for Cannabis in California
Quality Standards
California is truly a cannabis connoisseur's dream, with some of the world's best cannabis grown and produced right there in the state. In addition to top-notch genetics, even the cheapest brands of California cannabis are held to the highest standard of purity. California has the strictest regulations in the US regarding the prohibition of pesticides and other toxic chemicals in the production of cannabis.
Vast Selection
California dispensaries don't only sell cannabis flower. Most offer a wide variety of edibles, concentrates, vaporizers, pre-rolls, tinctures, and topicals as well as smoking, vaping, and dabbing accessories – and some even produce their own branded supplies, apparel, or other merch. Since growing your own cannabis is legal in California, many dispensaries also sell cannabis seeds and some even sell live plants.
Cash Payment Required
Due to cannabis's federally-illegal status, banks and credit card companies are currently prohibited from knowingly engaging in transactions related to its sale. This leaves cash as the only acceptable payment option for dispensary purchases. For customer convenience, most dispensaries in California have on-site ATMs.
Dispensary Security
It is also important to be aware that dispensaries are required to record and maintain 24/7 security surveillance footage of the facility, so you will be on camera at all times on dispensary premises. Dispensary entrances can sometimes look a bit intimidating, with barred doors and armed security guards, but these measures are an effective deterrent against robbery, unlawful entry, and other crimes – ensuring dispensaries remain safe and comfortable places to shop.
Budtender Assistance
California's cannabis dispensaries are staffed by "budtenders," specialized retail employees with the knowledge and training to walk customers through every step of the shopping and purchase process. Whether you're completely new to cannabis or a seasoned connoisseur looking for something specific, budtender assistance makes cannabis shopping a breeze.
It is important to note that since marijuana is not an FDA-approved medical treatment, budtenders are prohibited from offering medical marijuana treatment advice. However, they can still help by sharing personal experiences, anecdotes, best practices, and general product information, as well as by asking the right questions about your own cannabis experiences and preferences to guide you to the best products for your needs.
Remote Shopping Options
For buyers who already know what they want, cannabis shopping in California is more convenient than ever with remote shopping options. Cannabis delivery (to private residences) is legal throughout the state, allowing Californians to enjoy cannabis practically on demand. If you prefer the brick-and-mortar shopping experience, nearly all California cannabis dispensaries post their menus online in real-time, with the option to pre-order in advance, so your weed is ready as soon as you walk through the dispensary door.
How Much Does Weed Cost in California?
At the time of this writing, the average cost for an ounce of weed from a California dispensary ranges between $200-$250, with the average cost for a .66-gram joint running between $4-$6. Of course, prices will vary considerably by brand, quality level, product type, and in which region of the state you are shopping. It is customary to thank California dispensary budtenders with a cash gratuity, and most dispensaries have a tip jar at the register for this purpose.
California Cannabis Tax
All California recreational cannabis purchases are subject to a base 7.25% retail sales tax (6% state tax, plus 1.25% local tax). Each city then levies its own additional local tax, which can be up to 3%. Medical marijuana purchases are not subject to state or local sales tax.
As of January 1, 2023, California dispensaries must now pay a 15% excise tax on all cannabis products sold. Most California cannabis dispensaries have opted to cover this expense by either raising retail prices, or by applying an additional tax percentage to consumer totals. The excise tax applies to both recreational and medical marijuana, and also to CBD products made with cannabis (not industrial hemp).
What Time Do Dispensaries Close in California?
Under state law, California dispensaries are currently permitted to open as early as 6:00 a.m., but all sales must be completed before 10 p.m. California cannabis delivery drivers must also return to the retail facility by 10 p.m., making "last call" for delivery a bit earlier depending on your proximity to the dispensary. However, each local jurisdiction is allowed to restrict dispensary operating hours beyond these parameters, and some do – such as the city of Berkeley, in which dispensaries must conclude business for the day before 9 p.m.
---
Where are California's Best Dispensaries?
Many of the world's best dispensaries and the world's best weed can be found along the Pacific Coast and in California's most cosmopolitan metro areas (including Los Angeles, San Francisco, and San Diego). Other standout regions for cannabis consumers include the Coachella Valley in Southern California, and in northern Cali, Humboldt County, famed and adored for its cannabis culture and incredible locally-grown marijuana.
Despite the state being home to so many cannabis enthusiast havens, over half of California's counties still prohibit the operation of retail cannabis shops, farms, and other cannabusinesses. As a condition of Proposition 64's passing, individual cities and counties are allowed to restrict or even ban the sale of cannabis within their borders, and many of the state's more "conservative" inland counties do. However, some of the cities that initially imposed cannabusiness bans have since rescinded them, in large part in an attempt to curb the proliferation of significantly cheaper black-market cannabis.
Find the Best Dispensaries Near You in California:
---
Category Pages: